While it's quite common for companies to set specific educational qualifications in order to net the right people for the position, sometimes it can go awry if not handled properly.
Popular Chinese tea-based beverage franchise Mixue Malaysia is currently facing heat after it allegedly told a woman that they would only hire degree holders.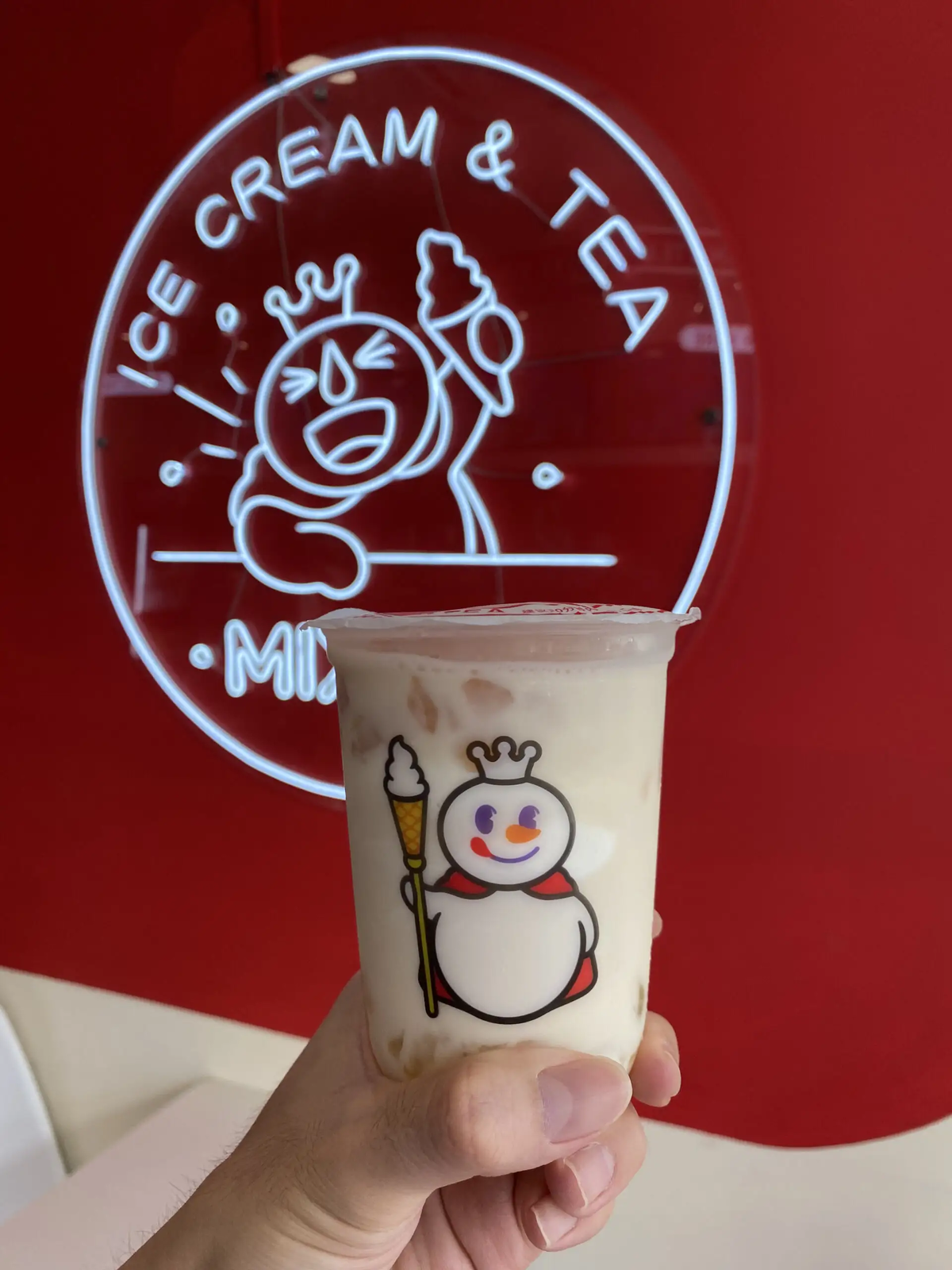 Only degree holders at Mixue Malaysia?
According to a Facebook post by a woman named Livia, she had sent a message to a staff from Mixue on WhatsApp, where she was looking to apply for a position as a receptionist at its Bukit Bintang outlet.
To her shock, the staff told her that only degree holders would only be considered for the job.
Dissatisfied with the answer, Livia confronted the staff by sending a screenshot of a job posting uploaded on Mixue's Facebook page, where it clearly stated that the minimum requirement was a diploma, not a degree.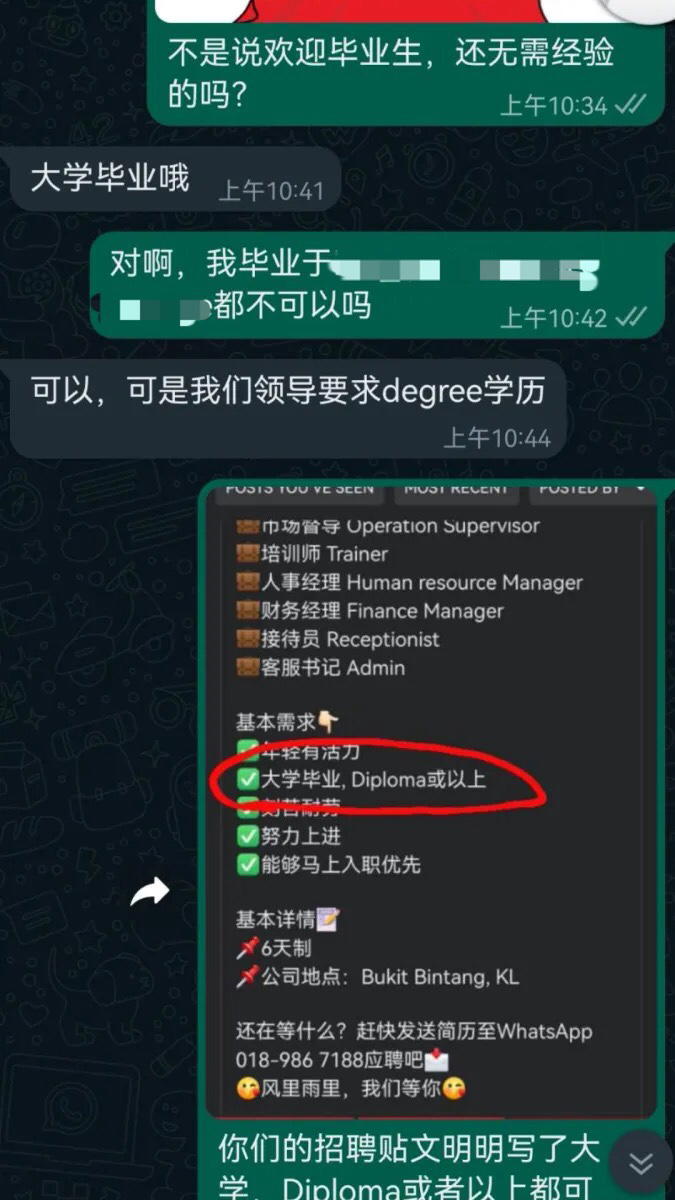 Despite the clear evidence, the staff merely brushed it off, claiming that the job requirements were outdated and in the midst of being updated.
Fuming over the reply, Livia decided to go public with the incident and urged others not to apply for a job at Mixue.
If you're planning to apply for a position at Mixue, keep in mind that the minimum requirement to be a receptionist is a degree. So, if you lack one, don't even dream about getting in because even diploma graduates aren't qualified for it.
Halfhearted apology from Mixue
Speaking to WeirdKaya, Livia said that after her post went viral, the staff who pooh-poohed her application apologised to her and offered to give her job interview.
However, she felt that it was rather insincere and halfhearted as the staff claimed that it was all due to a misunderstanding.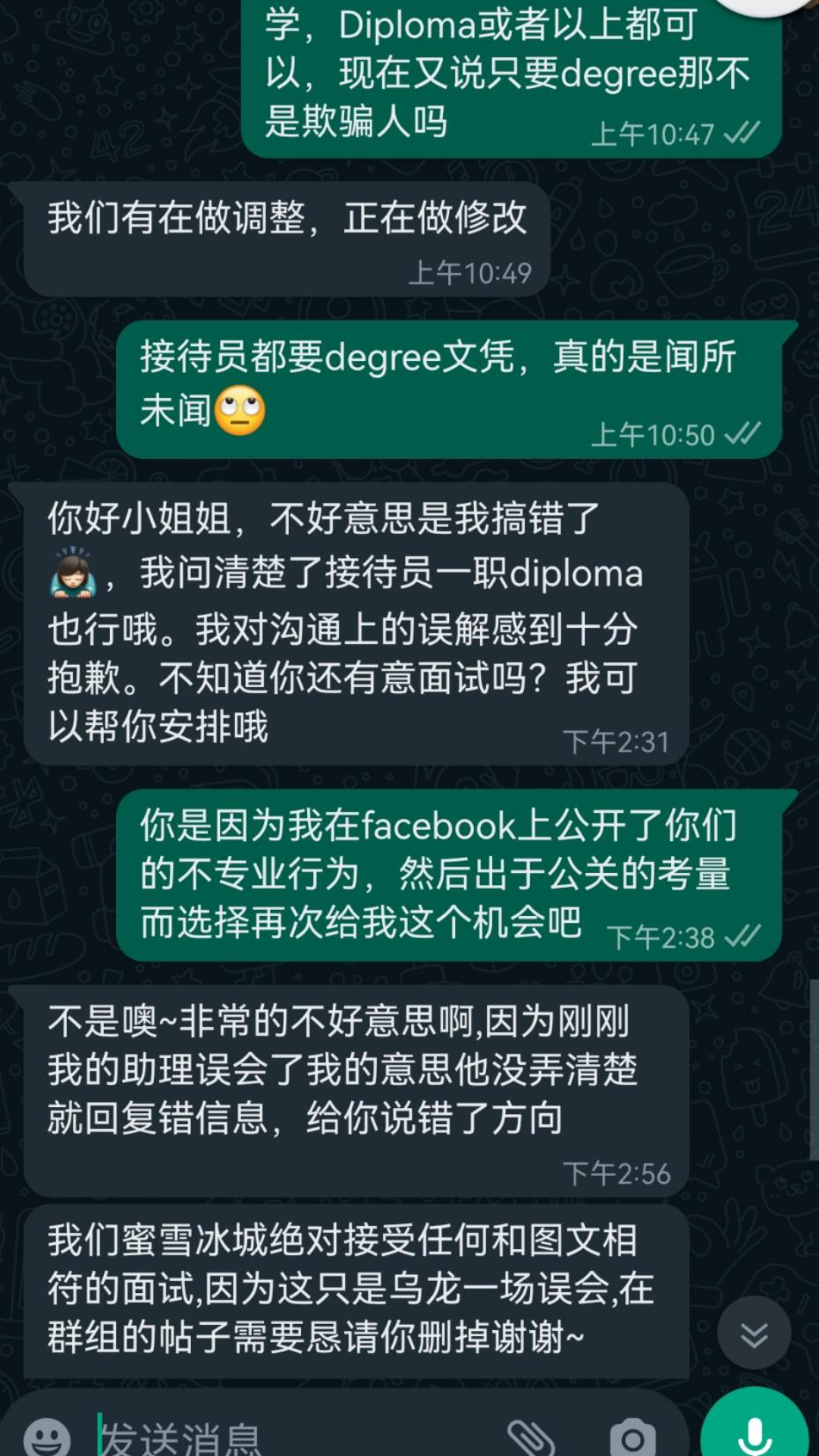 They claimed that the assistant misunderstood the leader's intentions, resulting in a miscommunication and even asked me to delete the post.
"If they want to do business next time, they should ensure that the job requirements are outlined clearly and carefully," she said.
Mixue has yet to respond to WeirdKaya's request for comments on the matter and we will update the article accordingly when they do.
READ ALSO:
---
---