A Malaysian who belonged to the deaf community called ZUS Coffee out on Twitter for alleged discrimination against his disability.
In the now-deleted Tweet, @hairul1992 posted screenshots of the conversation he had with a recruiter named Ika while applying for a barista position at ZUS Coffee's EkoCheras Mall outlet.
According to the screenshots, Hairul claimed that the job offer was retracted after he revealed that he was born deaf and was stonewalled when he confronted Ika over her silence.

Is it a sin for me to be born deaf? When I said I was a disabled person, you did not reply. Unprofessional attitude and hiring discrimination against OKU," he wrote.
ZUS Coffee: 'We're sorry'
Following the uproar online, General Manager Venon Tian released a statement saying that his team has initiated an "immediate investigation" into the incident and reiterated that it was an unfortunate case of miscommunication.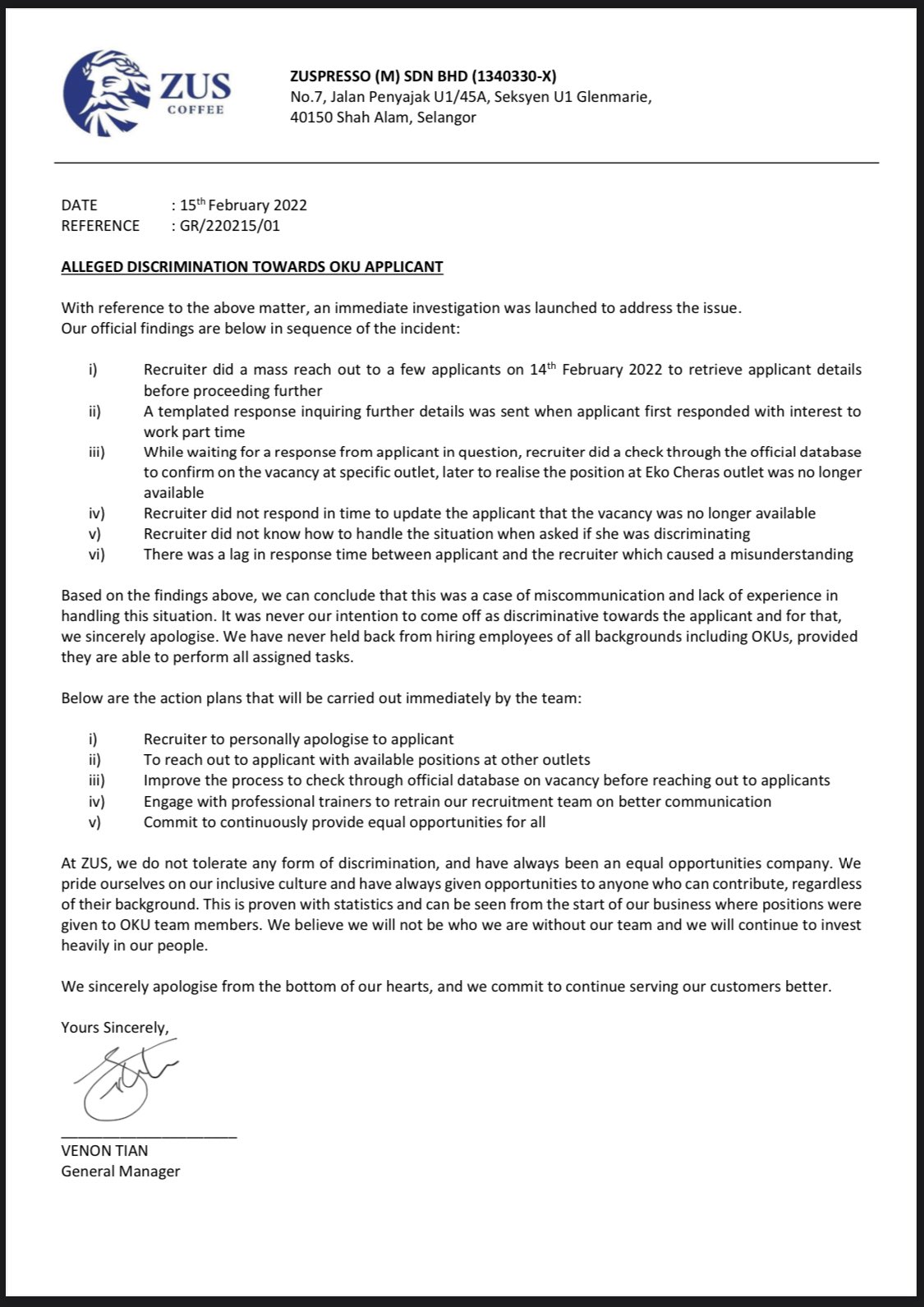 "Based on the findings, we can conclude that this was a case of miscommunication and lack of experience in handling this situation. It was never our intention to come off as discriminative towards the applicant, and for that, we sincerely apologise.
"We have never held back from hiring employees of all backgrounds including OKUs, provided they are able to perform all assigned tasks," he said.
Thankfully, things ended on a positive note after Hairul posted an update on Twitter and said that Ika had reached out to him and apologised for her poor handling of the matter.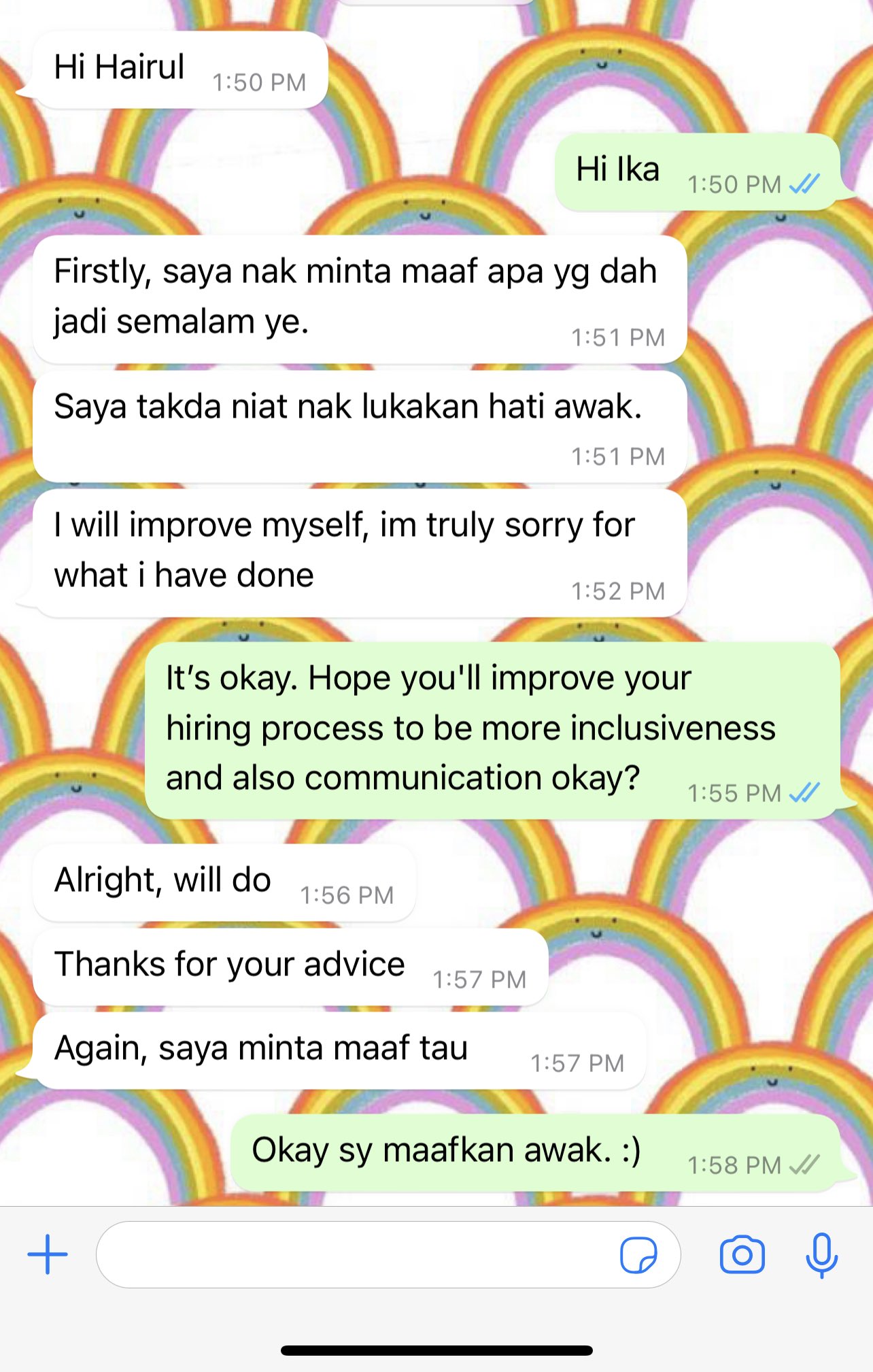 Despite the seemingly happy ending, netizens were still divided over the issue, resulting in a fiery debate in the thread.
While some said that it was unfair to label rejecting OKUs for the job as discrimination as it happens to everyone, others believed that OKUs are automatically on the losing end when they admit that they have a disability.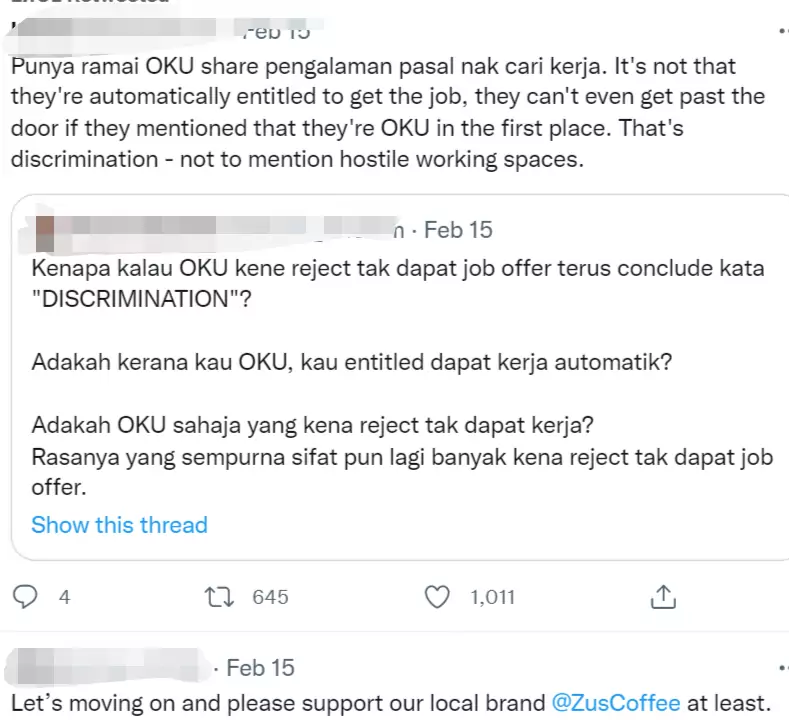 Whichever side you're on, OKUs are just like us and equally deserve respect and dignity too!