SINGAPORE – A migrant worker has gone viral for his kind deed after helping a woman retrieve her AirPod from the drain during a heavy downpour.
The woman, who goes by the name Elaine Liu, posted a video on TikTok to document the touching story.
'So touched!'
According to Elaine, the AirPod had slipped from her ear and dropped into the drain when she brushed her hair while cycling.
Luckily, a migrant worker named Mukul happened to pass by and quickly came to her aid.
What was more impressive was the fact that Mukul was willing to travel a distance of two bus stops amid the downpour all the way to the drain.
Found this guy #Mukul who walked two bus stops away under the heavy rain just to get it out for me! So touched!🥺
After opening the drain's cover, Mukul carefully climbed down and handed the AirPod to Elaine before dragging himself out.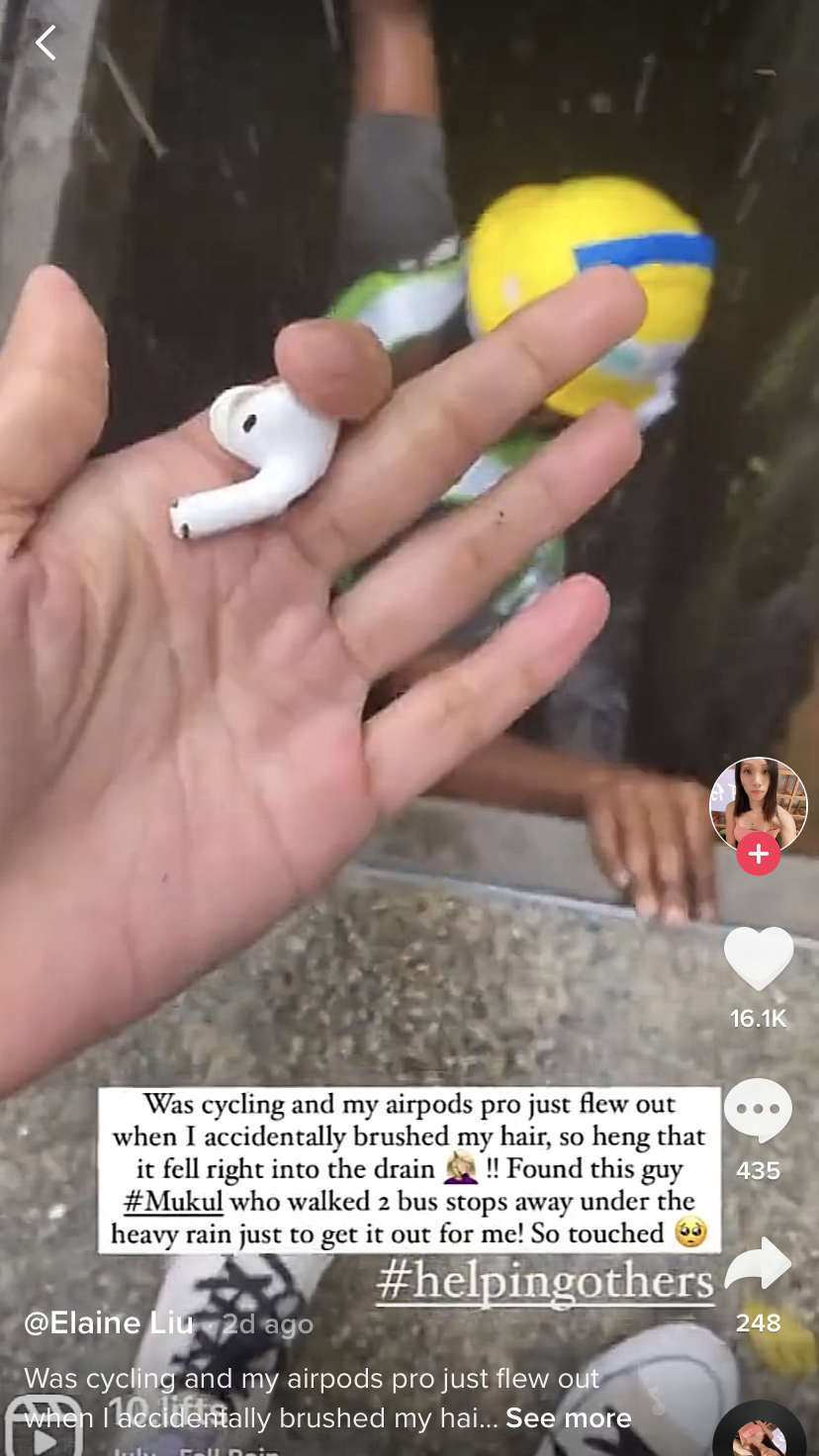 Touched by his kindness, Elaine proceeded to take a selfie with Mukul.
Kindness begets kindness
Elaine later posted another video of her preparing a bag of food and an angpau to Mukul as a token of appreciation.
In the TikTok video, she was seen bringing the package to Mukul at his workplace and received a warm welcome from his coworkers too.
READ ALSO: SG Politician Treats Migrant Workers Who Built The Cafe To Lunch
Cover images via TikTok/ @Elaine Yiu