We Malaysians are always proud of our food but often miss out on some worldwide recognition, like the Netflix series "Street Food: Asia" and Michelin Guide, which has listed numerous eateries in our neighbour Singapore.
Fortunately, Michelin finally debuted in Malaysia end of last year. A number of eateries in Kuala Lumpur and Penang were approved by international gourmet experts.
Among them, a famous seafood noodle restaurant in Yulek, Hai Kah Lang, was awarded the Michelin Bib Gourmand 2022. The judge commented, "Rest assured, only the freshest catch (mostly from northern Borneo) can make it to the table," as the owner is also running a seafood stall opposite the street.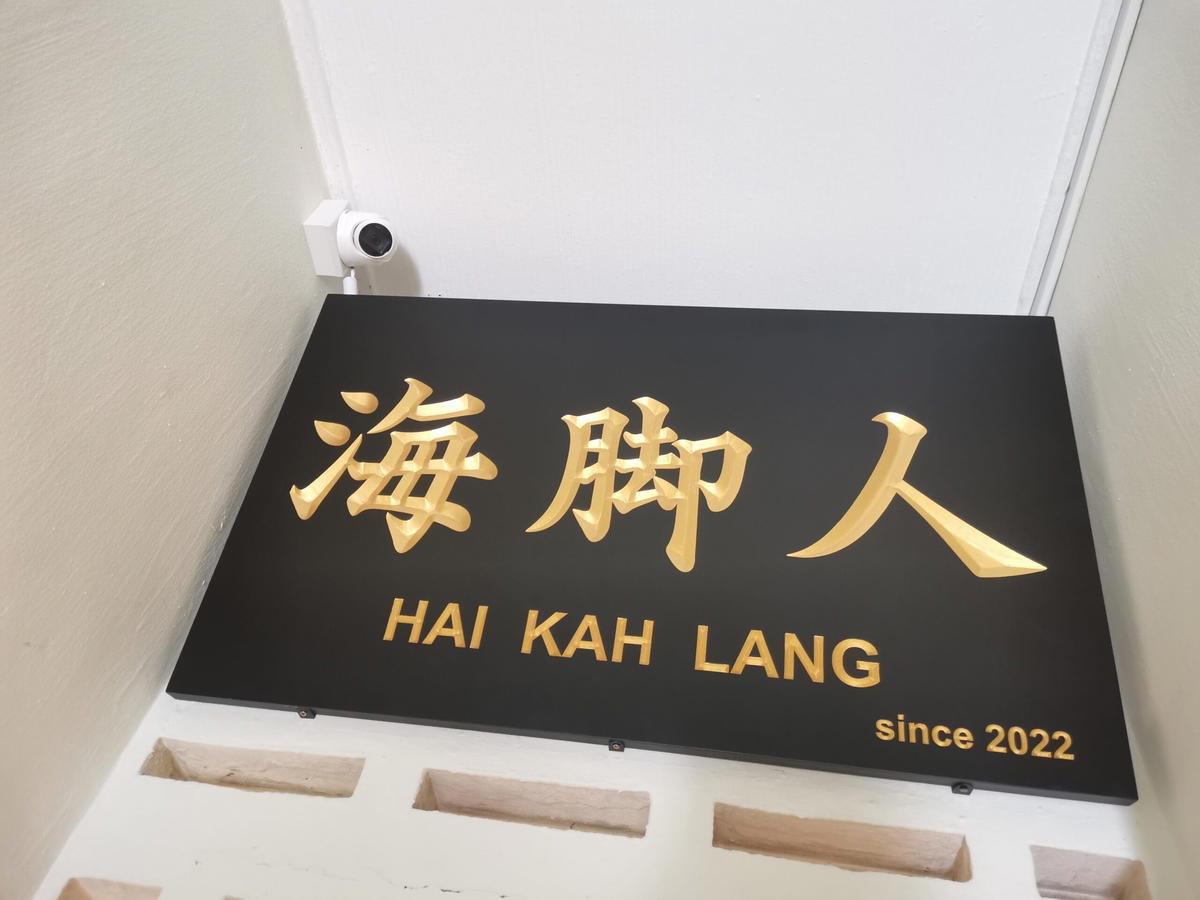 As a seafood lover, I can't resist the temptation to give it a try and see how fresh the seafood offered is. Thus, I visited the shop on a Saturday morning around 10 am.
What we ordered 
 There were three of us, so we ordered three bowls of noodles and some side dishes. For the noodles, we ordered fish head noodles plus Mihun, mixed seafood rice noodles (米线) and golden clam thick Mihun. As for the side dishes, we had fried bean curd and blanched cockles.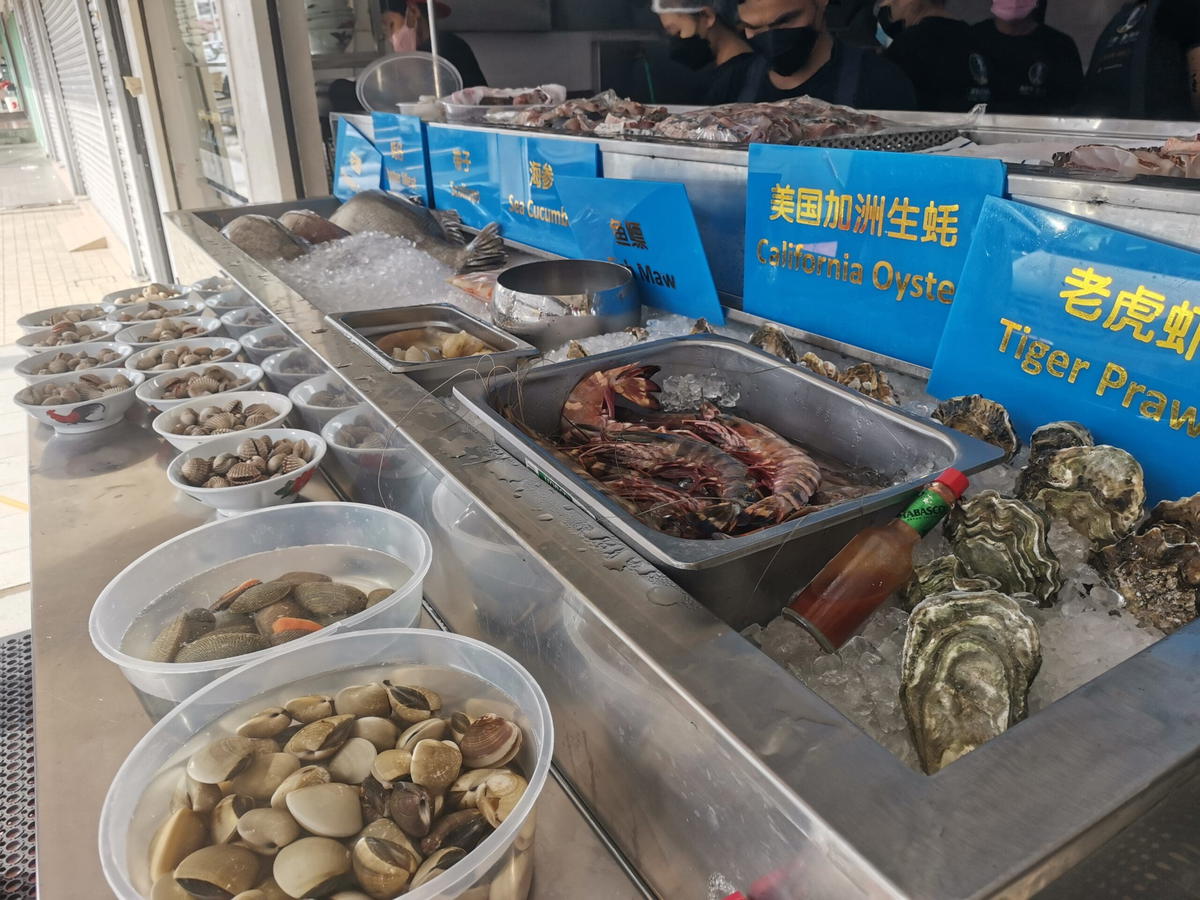 Flavourful Clear Soup
There were a few ways to serve your main, including clear soup, milky soup, dry noodles or porridge. You get to choose between noodles, Mihun, thick Mihun, Kuey Teow, Lou Xu Fun (老鼠粉), Rice noodles (米线), Wonton mee (细蓉) and porridge. 
All of us went for the clear soup this time because it can show the true colours of the restaurant best. The clear soup of Hai Kah Lang was spot on. It looks clear, but it's flavourful and naturally sweet.
The soup cooked with fishbones was uplifted with a decent amount of yellow wine. Unlike most soup noodles that will add a lot of fried garlic to make it more aromatic, the soup here was only topped with a slight amount of garlic oil. Thus, it is not too overpowering.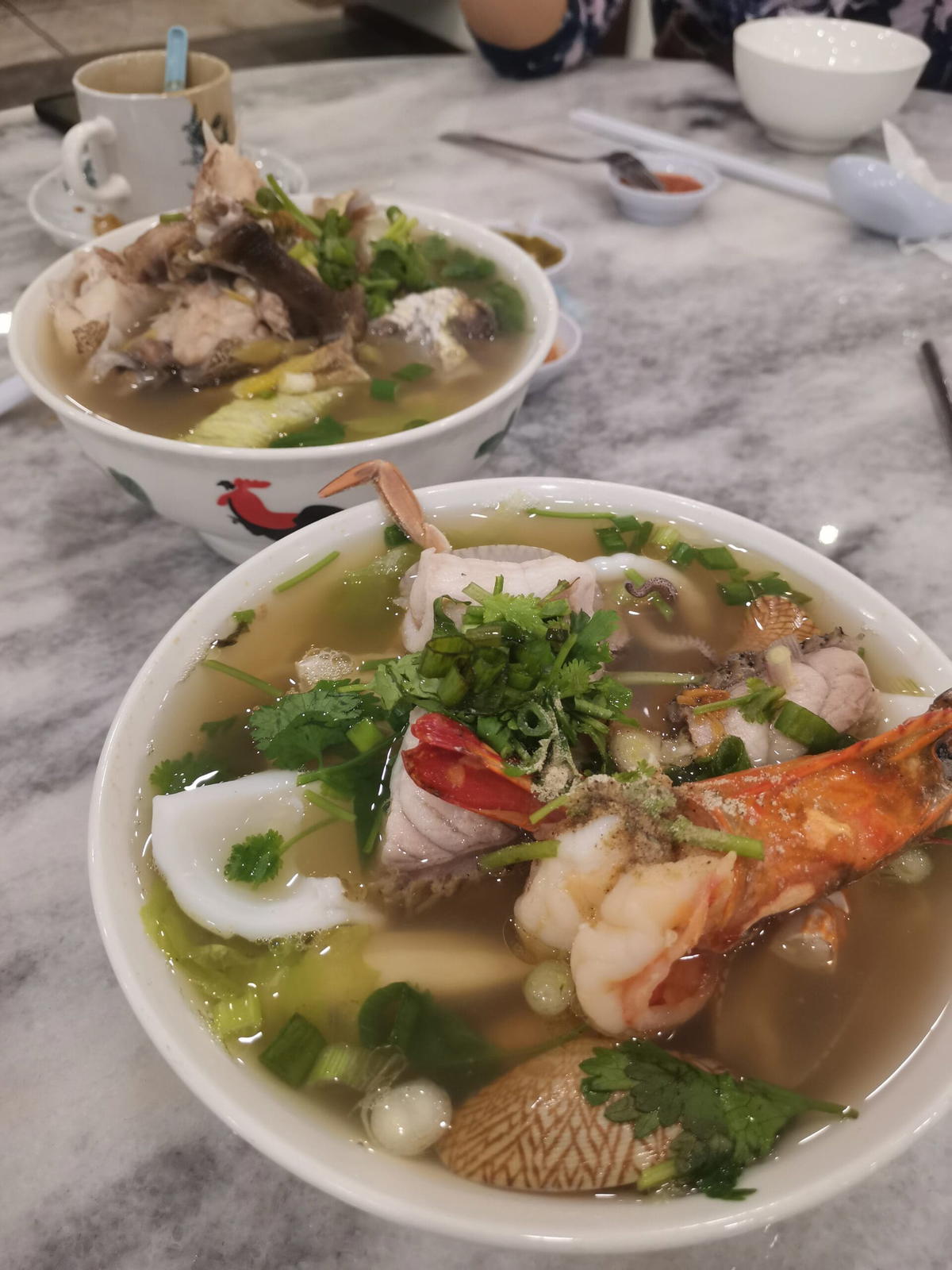 If you like more alcohol hints in your soup, you can add more Shao Xing (绍兴) wine with additional charges. 
Generous Amount
Every bowl of noodles came in a generous portion. First of all, we didn't count properly, but the bowl comes with at least 10 golden clams, and the size is 3 times bigger than normal clams (Lala).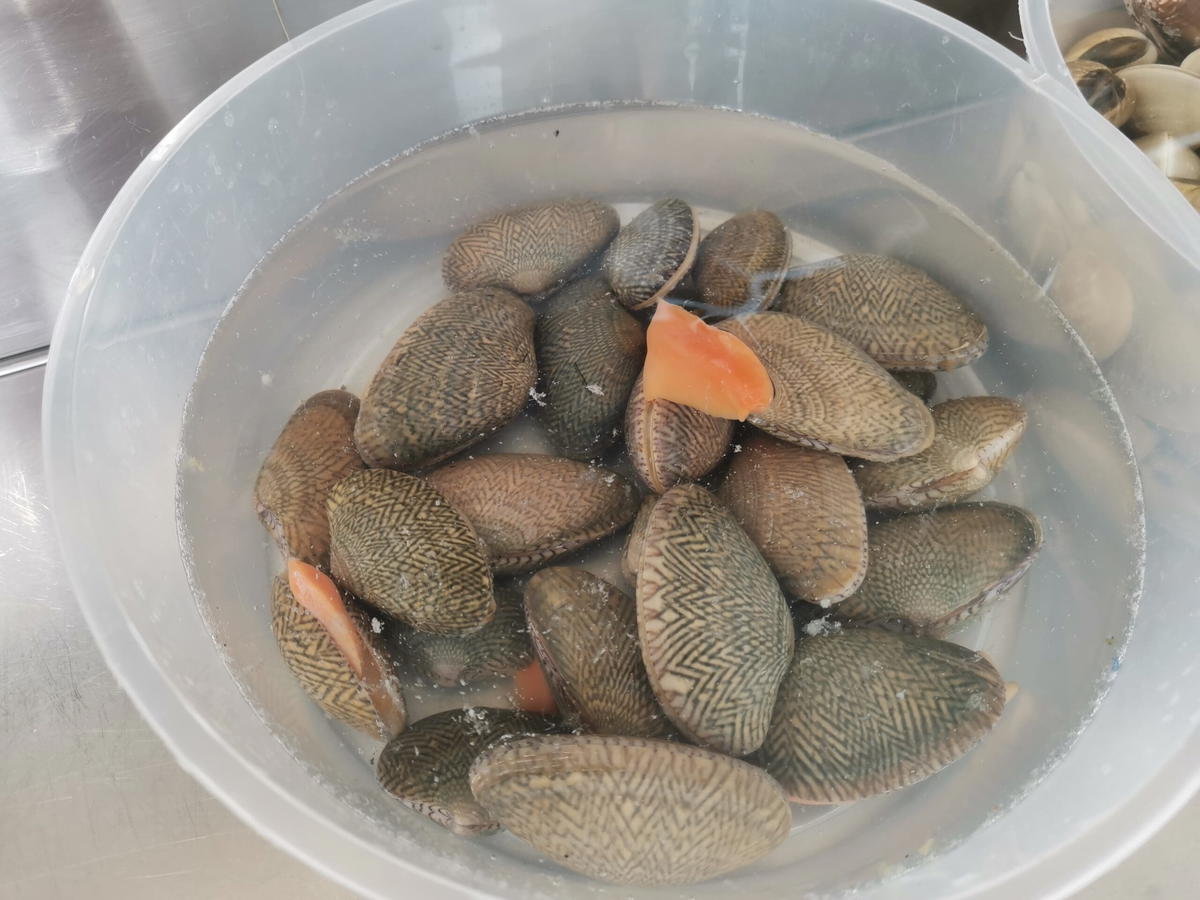 The fish head noodles also come in a bowl full of fresh pieces of different parts of a grouper's head.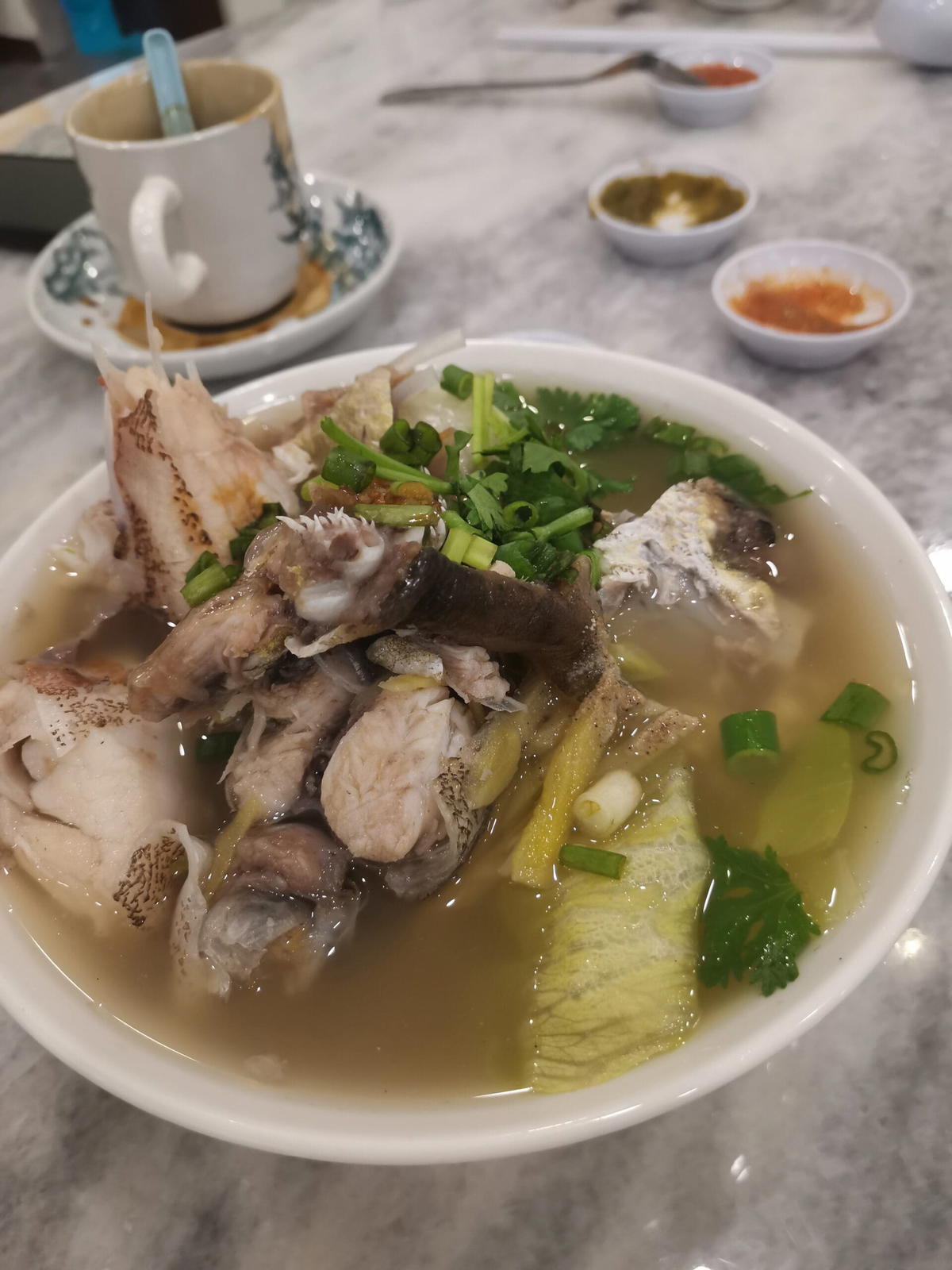 Among all, the one worth mentioning most is the mixed seafood noodles. It comes with 3 pieces of fleshy small flower crabs, a medium tiger prawn, 3 pieces of boneless grouper fish, lots of Lala and lots of squids. All cooked just right.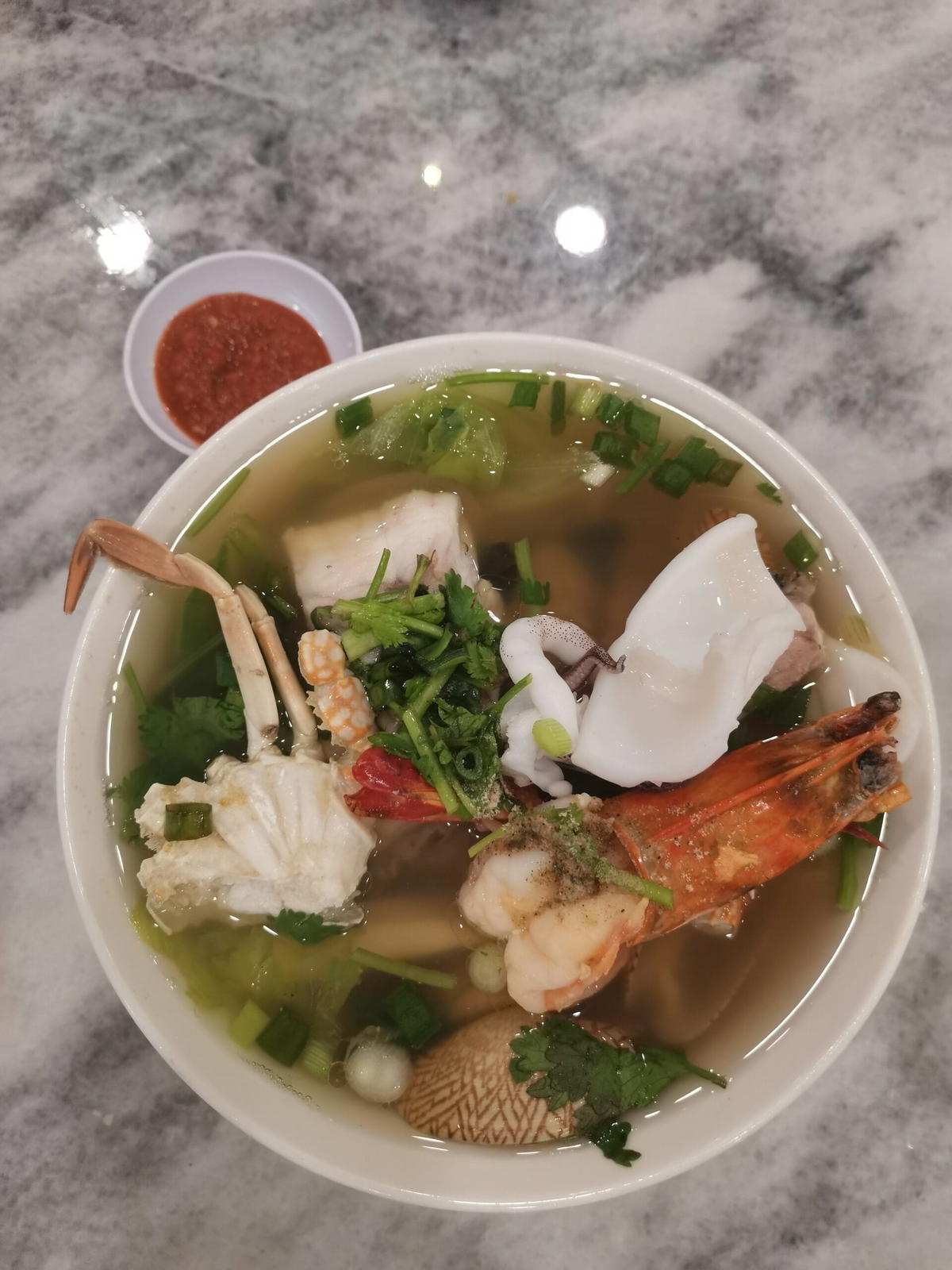 The noodle's amount was fulfilling too. The only downside was the overcooked Mi Xian was too soft for my liking.
Side Dishes
The side dishes menu is actually quite attractive. It has fried fishcake, braised shark lips, blanched octopus, fresh raw oyster, etc. However, we couldn't order much as there were only three of us.
We wanted the blanched octopus, but it was out of stock, so we went for our second option, the cockles and fried bean curd stuffed with fish paste.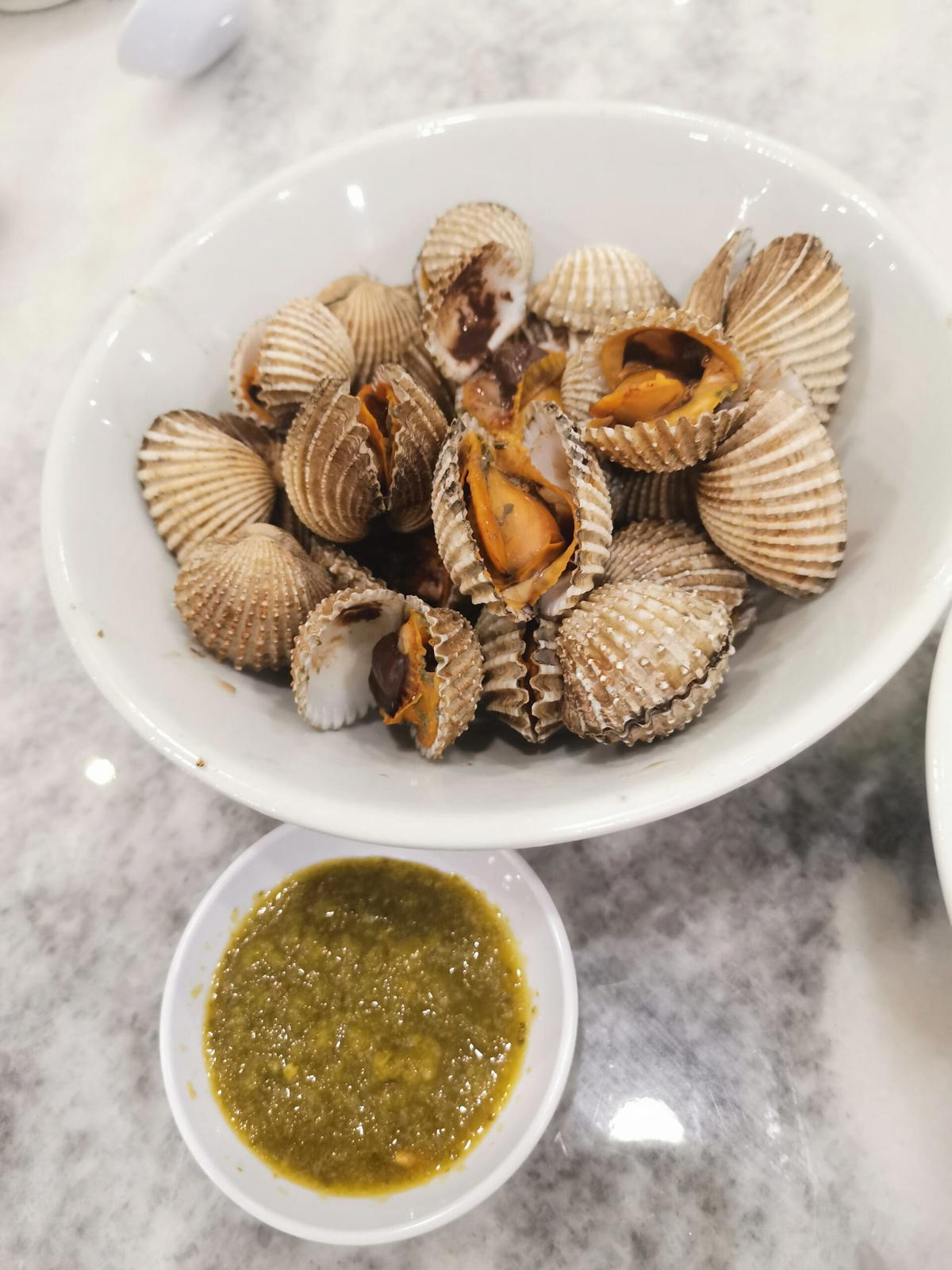 The cockles were fresh and fleshy, with a few massive ones. They were cooked to a lovely texture with the right timing and served with a spicy and sour seafood sauce.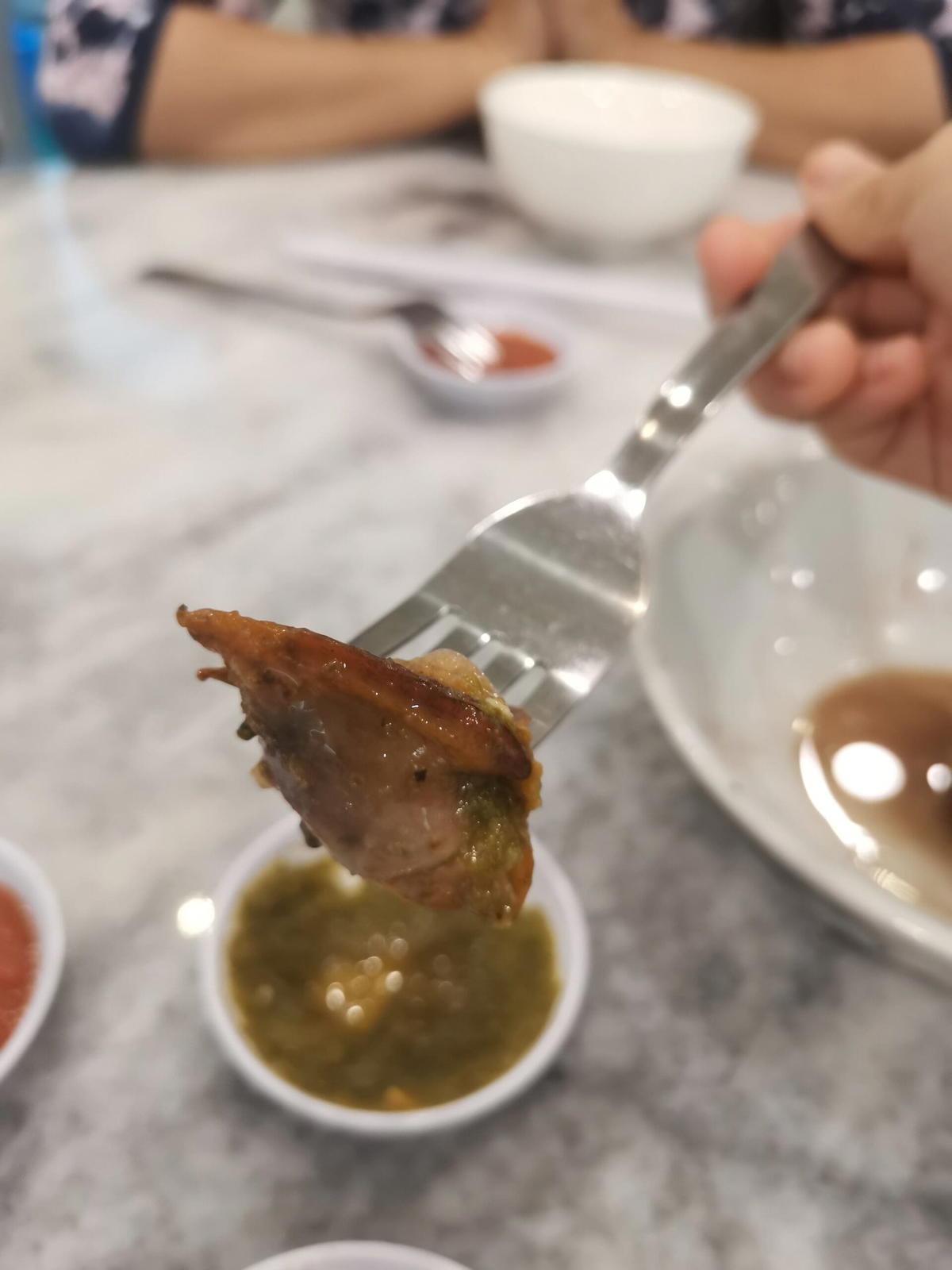 The fried bean curd has a crispy texture, and the fish paste was nicely seasoned. However, I think the temperature control could be better because quite a lot of oil can be spotted on the plate. Luckily, the sauce overcomes the oiliness very well. I liked the fried bean curd sauce more than the cockles sauce, as it has a pleasant sweetness.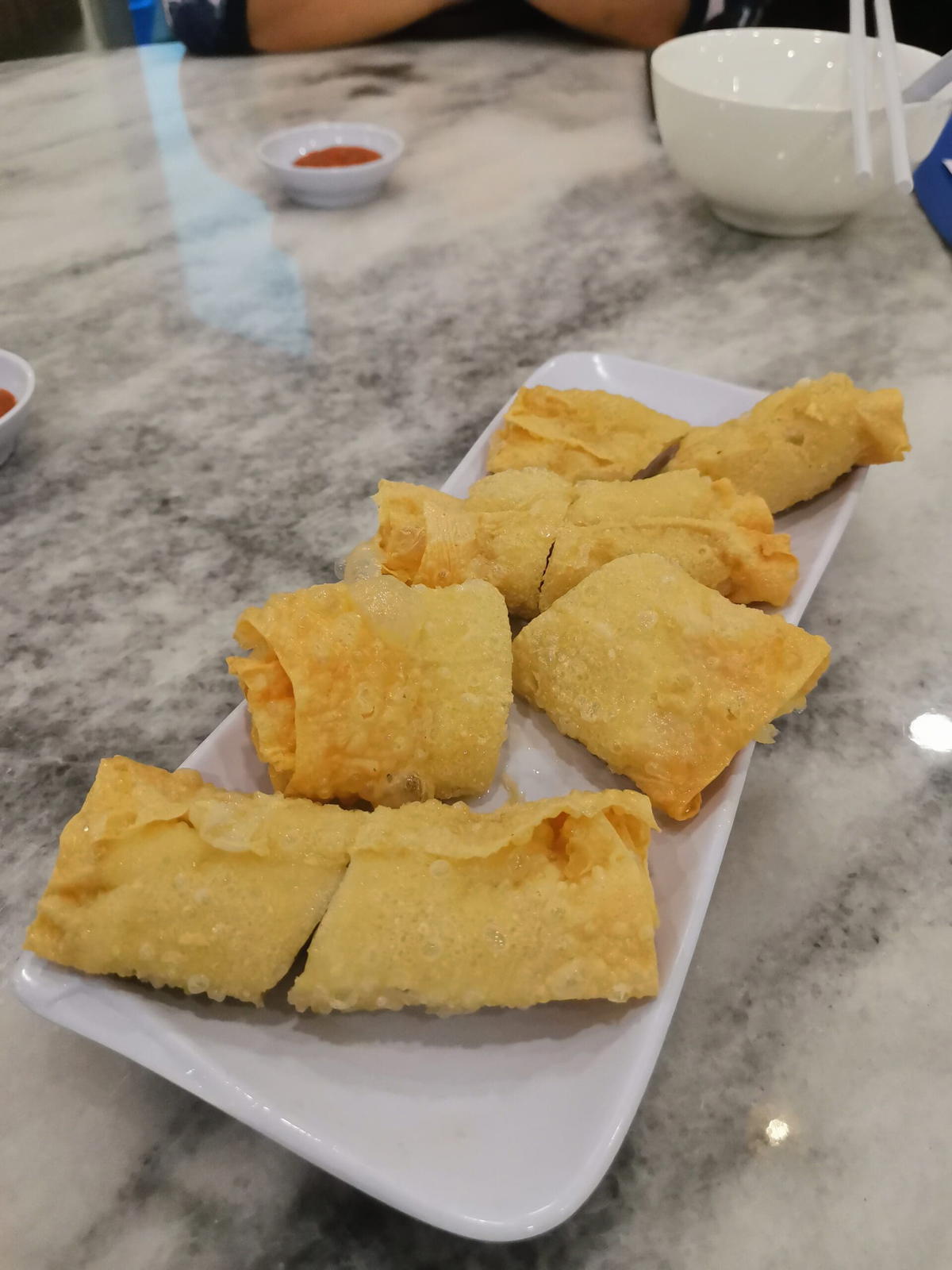 Beverages Are Not Bad Too
We did not expect the drinks from a restaurant known for its food to be so good. We order Hainan Kopi, Kopi-O and Honey Lemon. All of them were spot on in terms of flavour balancing.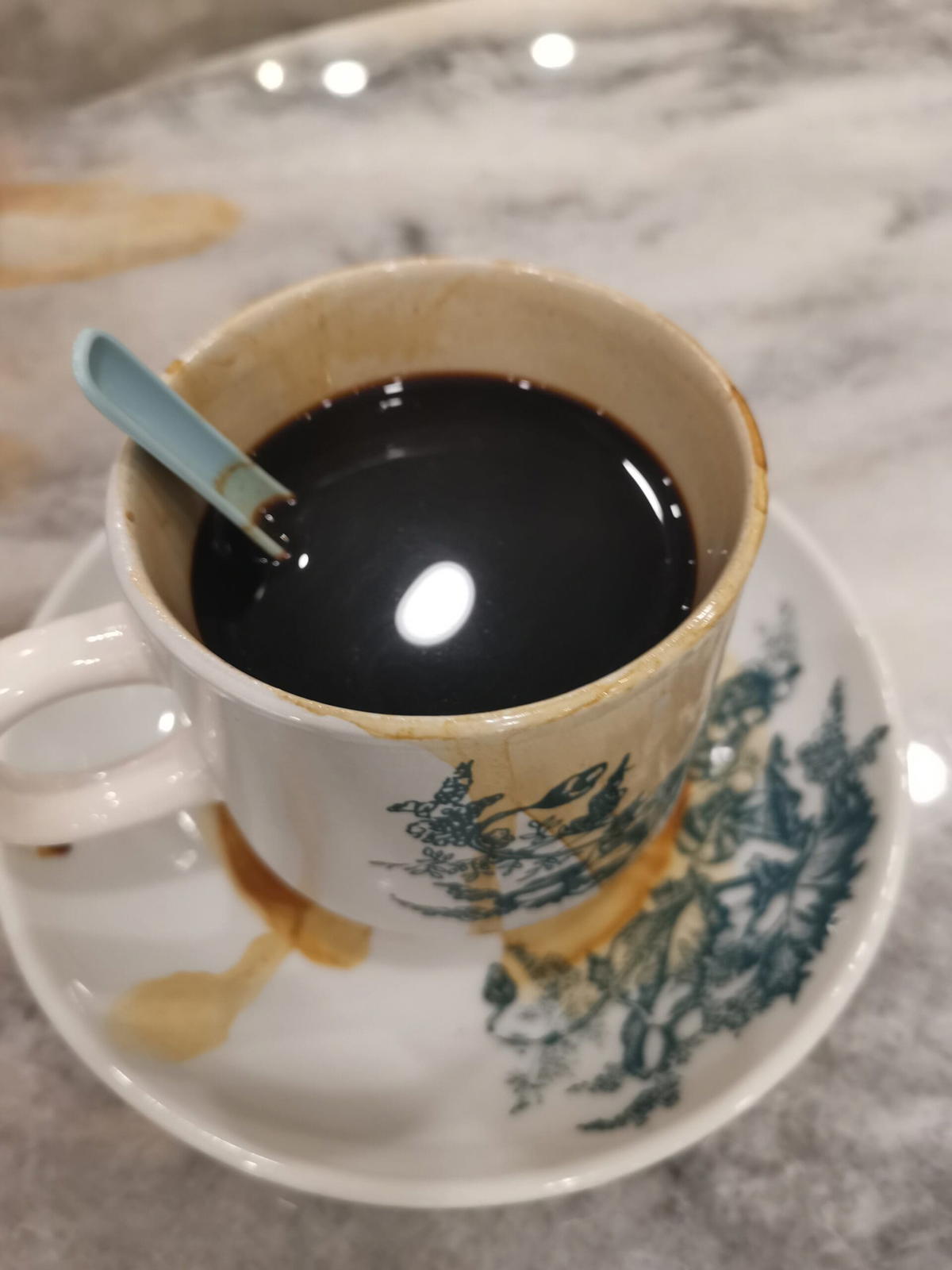 The Hainan Kopi was not too sweet, with a balanced taste of tea and coffee. The Kopi-O was rich and aromatic. A few pieces of actual lemon with lots of pulps can be spotted in the honey lemon, and the sourness was just right.
Comfortable Ambient
The shop is quite big in size, but the ground floor was packed when we arrived. They brought us upstairs to their newly developed area. The upper floor was comfortable because it was spacious and equipped with air-conditioners.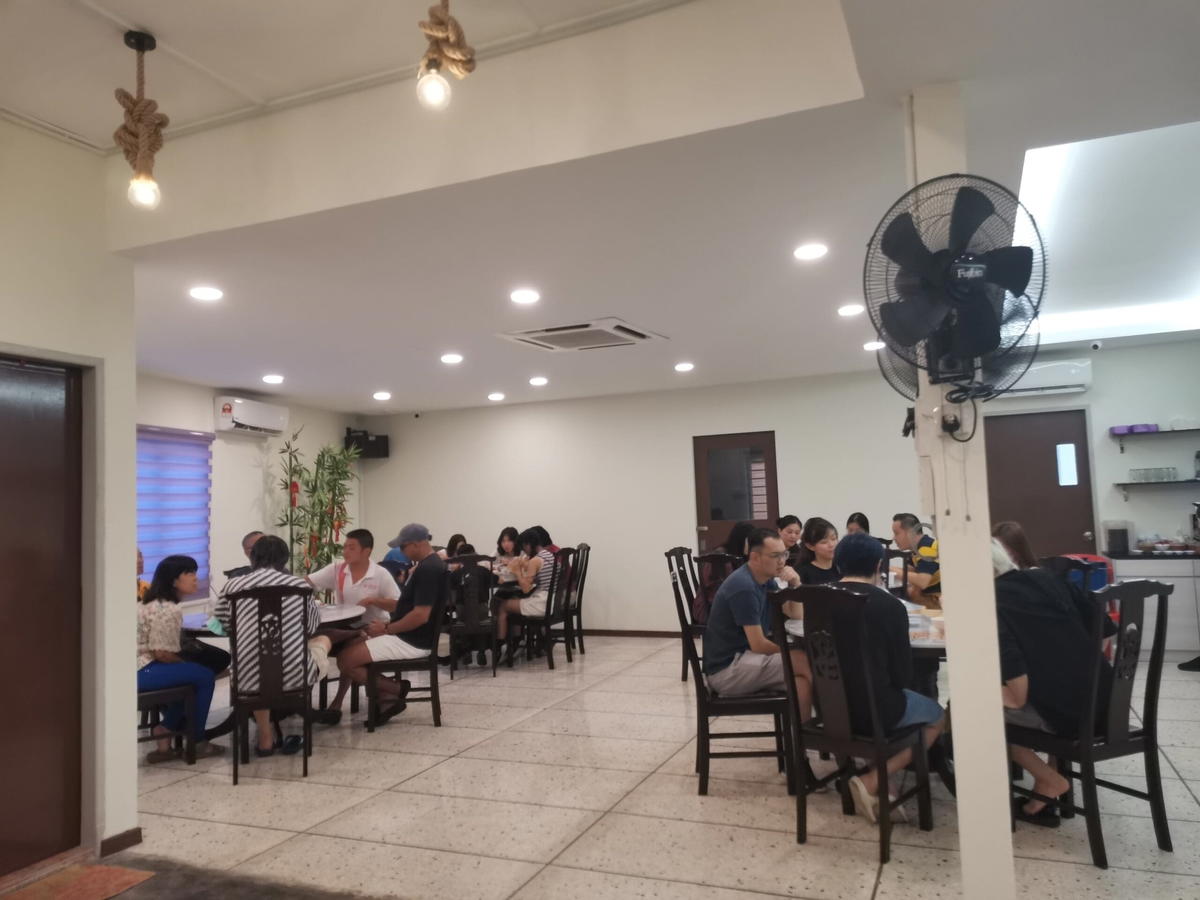 Decent Services
We met two attentive staff at the entrance. The lady attending us demonstrated a high level of multitasking skills. Though she was forced to attend to another person while ordering our food, we didn't feel neglected, and the ordering process was relatively fast. Other waiters or waitresses were friendly and helpful too.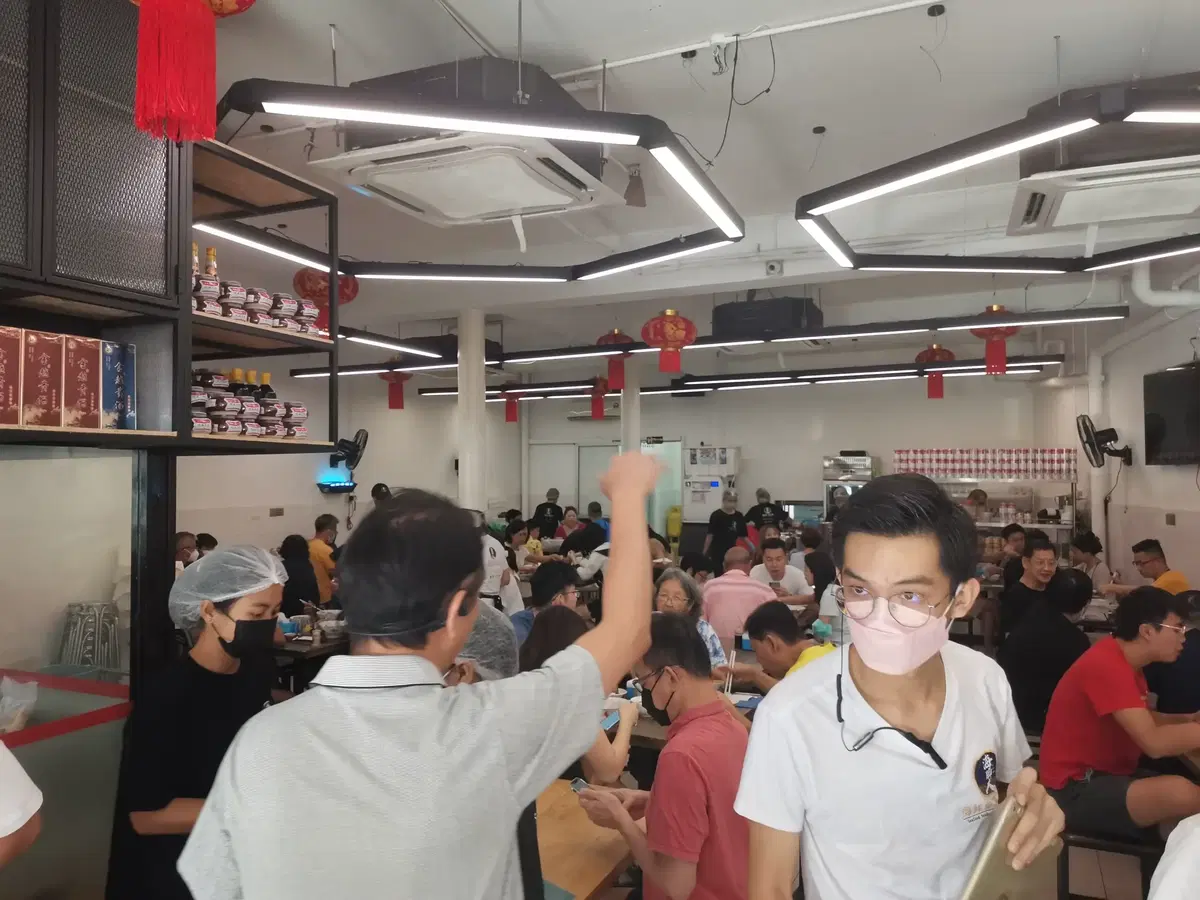 Busy Location
Yu Lek at Cheras is an area always known to be busy, and hard to find parking. The time when we visited the place was congested, but we were pretty lucky as we found a parking lot right in front of the shop.
Overall Verdict
We spent RM117 on all the above after the taxes. It is slightly pricey, but worth it.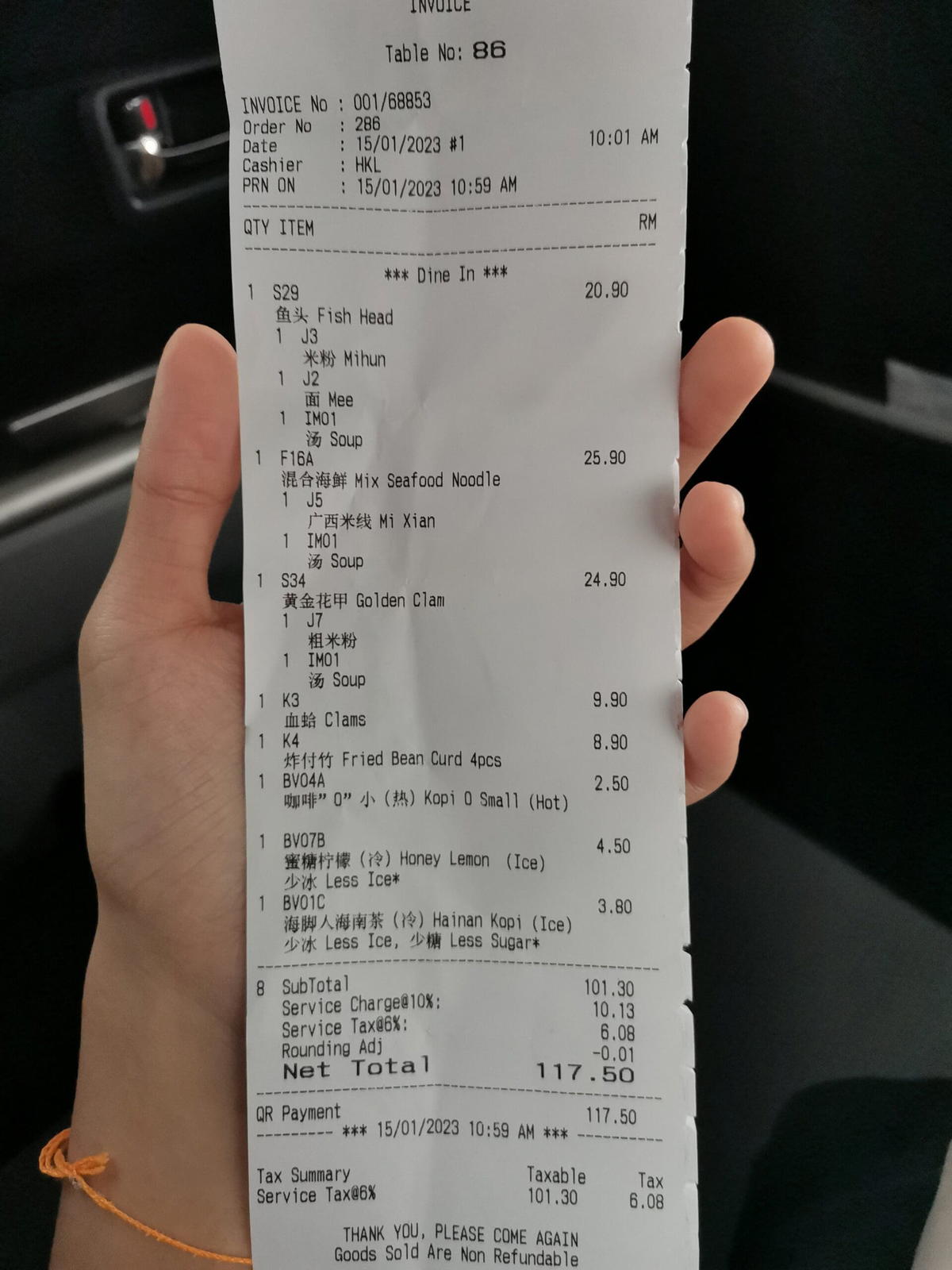 All in all, we think Hai Kah Lang has a high value for money because it offers high-quality food and drinks, friendly services and a comfortable environment.
It is worth a visit despite the traffic jam and difficulty in getting parking. I can't wait to come back and try more items on the menu!
They are open daily from 8 am to 5 pm, so be sure to reach there as early as possible, before 11 am, to avoid the crowd.
Address:
44, Jalan Kaskas 2, Taman Cheras, 56100 Kuala Lumpur, Wilayah Persekutuan Kuala Lumpur
Disclaimer: This is an independent review by WeirdKaya.
Read more:
Cover image via WeirdKaya