The Royal Malaysian Police has been accused by Meta of running what it called a 'troll farm' to shore up support for the government.
In a blistering 36-page report, Meta, the company that owns Facebook, WhatsApp, and Instagram, alleged that Malaysian police have been operating an online troll farm with hundreds of accounts with the purpose of targeting the general population and to "manipulate public debate for a strategic goal".
We removed 596 Facebook accounts, 180 Pages, 11 Groups, and 72 Instagram accounts for violating our policy against coordinated inauthentic behavior. This network originated in Malaysia and targeted domestic audiences in that country.
Extensive reach of troll farm
The social media giant also alleged that the fake accounts had gathered more than 427,000 accounts as followers on one or more Facebook Pages, with an additional 4,000 joining these groups, and 15,000 turning into followers on several of these Instagram accounts.
It also claimed that a total of US$6,000 (RM26,739) was spent on advertising on both Facebook and Instagram, where a majority of it was paid in Malaysian Ringgit.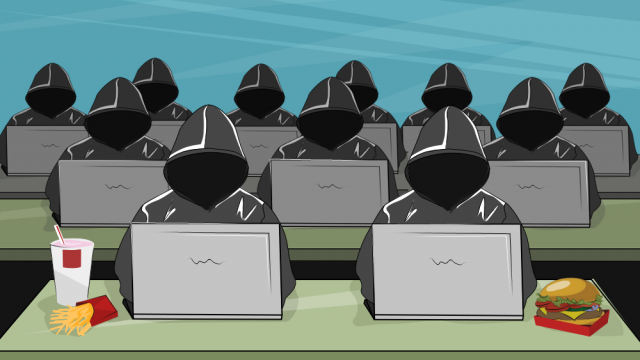 Additionally, Meta claimed that the network was rather active on Facebook, TikTok, Twitter, and Instagram and also "posted memes in Malay in support of the current government coalition, with claims of corruption among its critics".
What particularly alarmed Meta were the activities on Facebook, where the network managed pages which "promoted police while criticising the opposition" under the guise of independent news outlets.
The report also said that while Meta is working to identify the individuals behind the troll farm, investigations found "links to the Royal Malaysia Police" while a small portion was believed to have originated from China.
PDRM has since released a statement regarding Meta's report, where it wrote that it "is "gathering further information regarding the matter".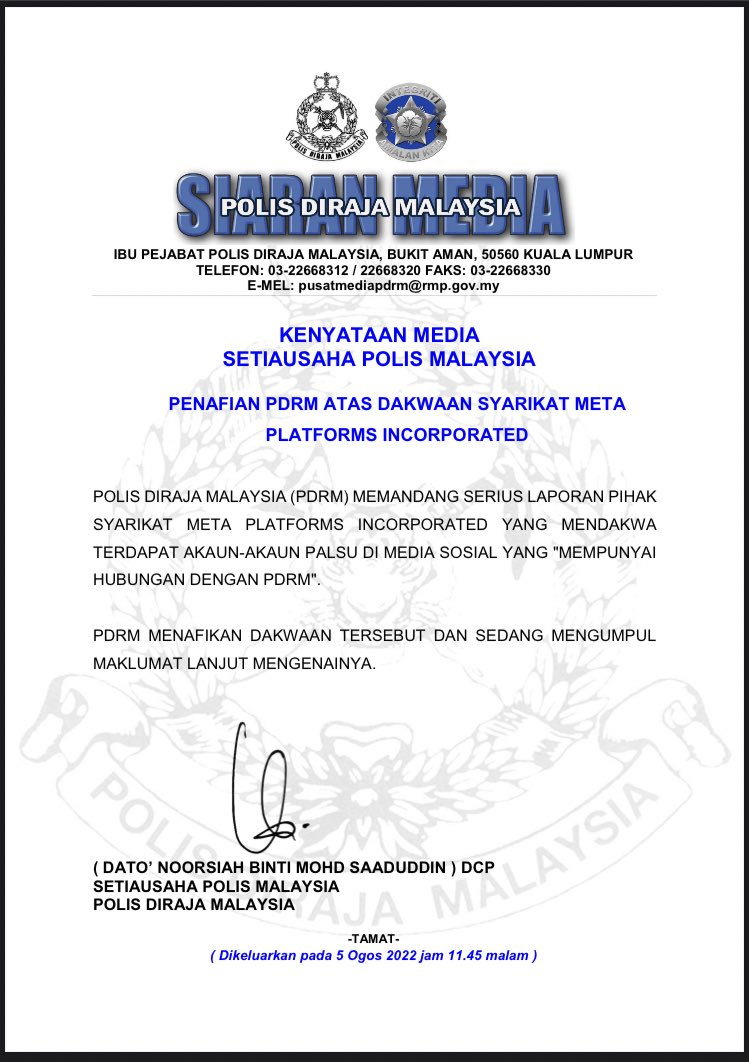 Read also:
---
It's unrelated to the article but here's our brand-new podcast – Talk Je Lah!
---
Cover image via The Star & CNBC