A Malaysian baker named Azrehan Zakaria, inspired by the government's 'Menu Rahmah' program, has started a unique venture – selling cakes out of her car boot at RM5.
Priced at a mere RM5 per slice, her cakes swiftly charmed the locals, leading to an impressive sell-out of all her 30 cakes within two hours on the second day.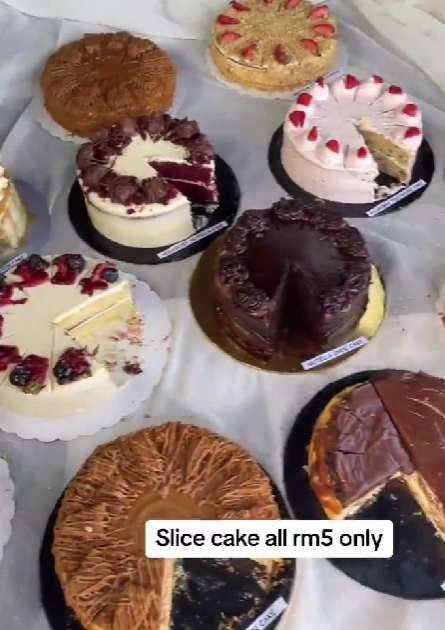 In a chat with the local media outlet mStar, the baker shared her passion for cakes.
She enjoyed visiting coffee shops to sample different cake flavors but found the prices often prohibitively high for many customers.
"Coffee shop cakes usually cost over RM10 a slice. Many customers would love to sample different flavors but can't due to the cost," she said.
Driven by this insight, Azrehan started offering cakes at a more affordable price while maintaining high quality. The slices are 6 inches large, but the price tag is a friendly RM5. This means customers can enjoy a variety of flavors without stretching their budgets.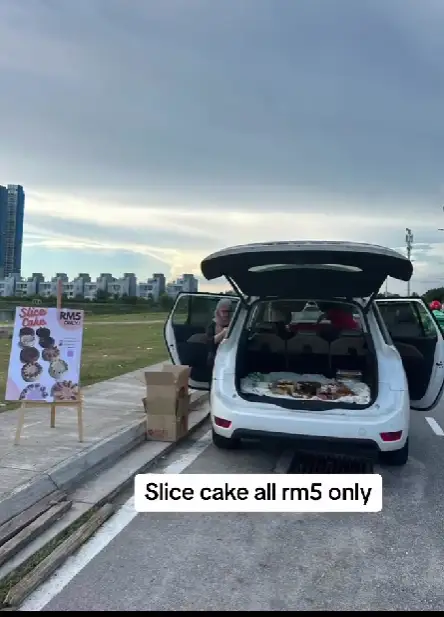 Premium slice cakes at RM5
Despite the low price, Azrehan uses only premium ingredients to ensure that her cakes offer great value for money.
To launch her business, she set up her mobile bakery by the lake in Cyberjaya and shared a video of her innovative venture on her Instagram account, @theadesserts.
The video gained an overwhelming response. "The next day, I sold all 30 cakes in just two hours. It was a delightful surprise!" she said.
Her cakes have attracted not only individual customers but also owners of dessert shops and cafes who purchased them in bulk. Although she currently offers 11 different flavors, she plans to develop more if demand continues to grow.
Bolstered by the positive feedback from her online posts, Azrehan is excited about this new chapter of her baking career. She's also dreaming big for the future – she hopes to one day own her own coffee shop, where she can continue to offer high-quality cakes at affordable prices.