With Chinese New Year only a week away, all the women are now rushing to supermarkets for their last-minute shopping, giving them the perfect excuse to shop till they drop while the men are forced to wait till they flop.
In a viral clip uploaded by a Facebook user, it showed more than 10 men waiting for their wife/girlfriend at the balustrade located outside a store, with boredom clearly exhibited through their body language.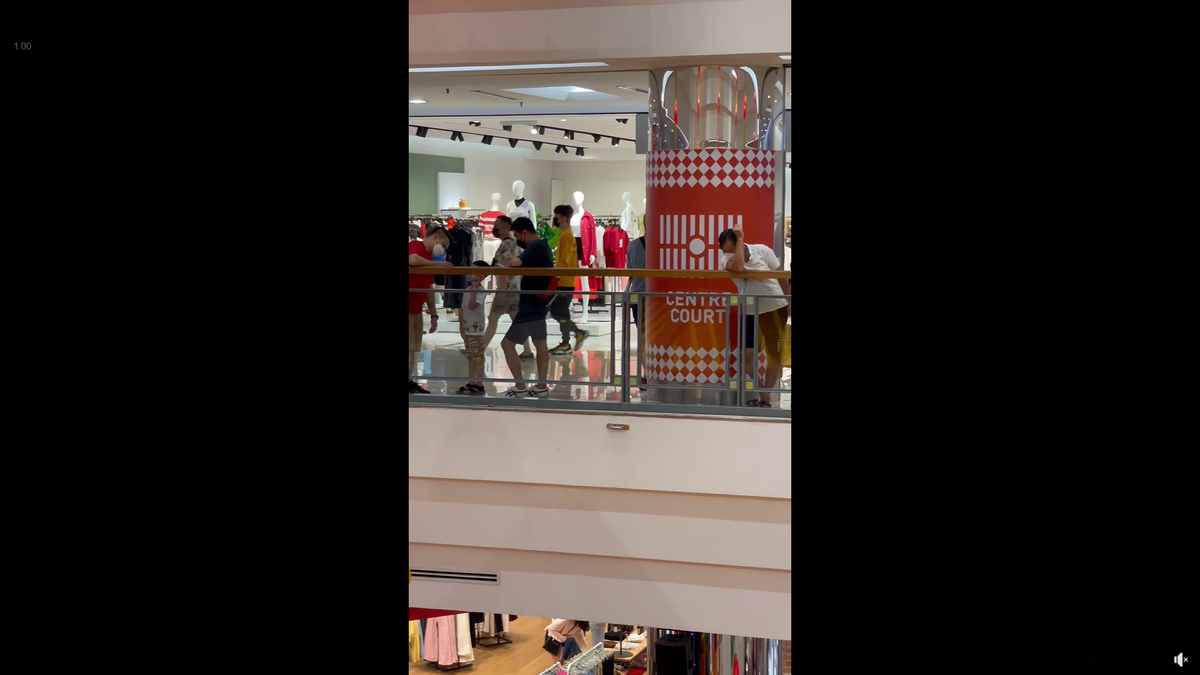 Some of them were seen leaning against the railing while others were scrolling aimlessly through their phones in order to kill time.
The OP then narrates in a singsong tone the woeful situation every man faces during the shopping season:
Men, all the men…they all share the same fate, that is waiting for their wife or girlfriend to buy their clothes.
READ ALSO: Huat Ah! SG Homeowner Sets Up 6-Metre Tall God Of Fortune Statue To 'Bless The Entire Neighbourhood'
Netizens amused
The video quickly went viral and garnered more than 10k likes and saw many couples tagging their partner in the post or leaving humorous comments.
One lady wrote, "My dad is much smarter. He would usually find a kopitiam to have a drink and play his mobile game while waiting for us."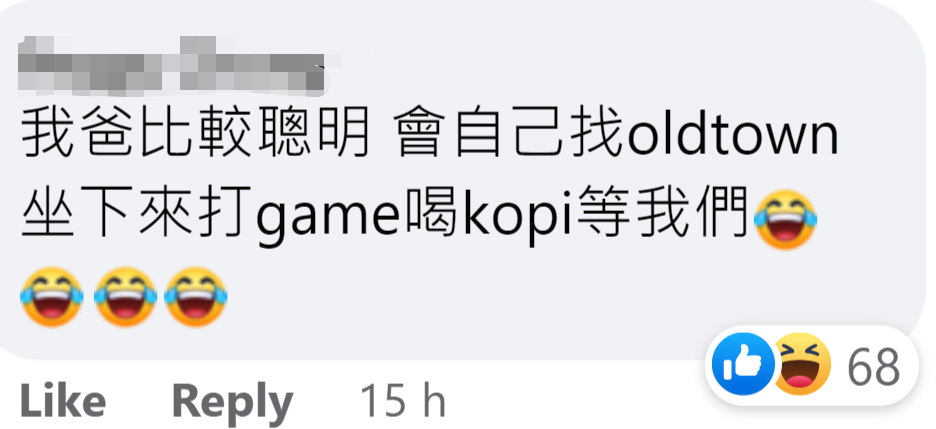 Another lady wrote, "I still prefer buying [clothes] myself as I feel more at ease. It also doesn't matter if the guy's there; all that matters is that he gives me his credit card."

This woman, however, strongly disagreed and said that it was just a stereotype. She even revealed that her husband is pickier than she is and claims that her shopping speed is much faster too.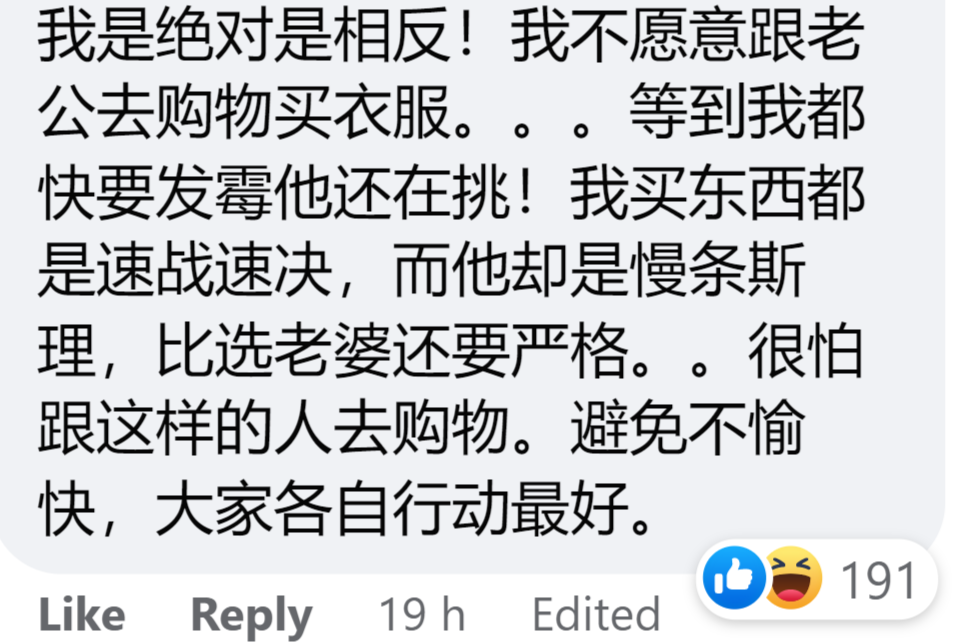 To all the women out there, do you agree with the comments? Share your thoughts with us!
Cover images via Facebook