Two grown men were caught in a verbal and physical altercation with each other while queuing up at the Johor Customs, Immigration and Quarantine (CIQ) counter for vehicles yesterday (Aug 17).
Two clips of the incident were uploaded to a Facebook group on the same day, where it involved a Singaporean-registered silver Volkswagen Sportvan and a Malaysian-registered white Honda HRZ.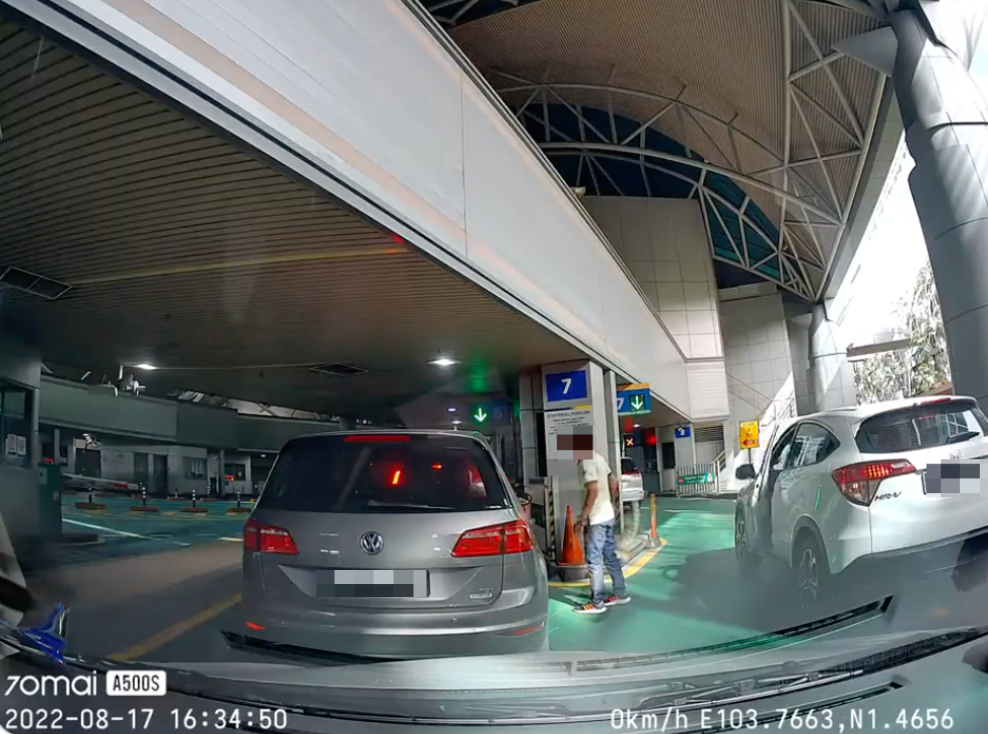 What happened
According to the time stamp of the first clip, the incident occurred at around 4.34pm at the immigration counter.
In the first clip, the Volkswagen is seen veering left to overtake the stationary Honda.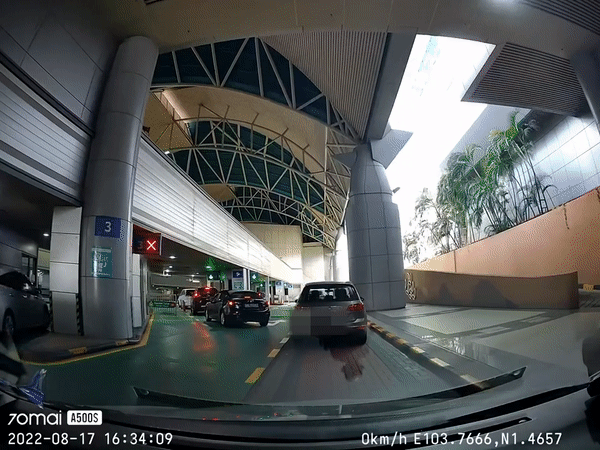 This then caused the Honda to inch forward before pulling over and stopping beside the Volkswagen.
Irked by the action, the Volkswagen driver could be seen sticking his arm out of the window while gesturing towards the Honda driver
In response, a passenger inside the Honda also stuck an arm out of the window and pointed back at the other party.
However, it's unclear who triggered the altercation.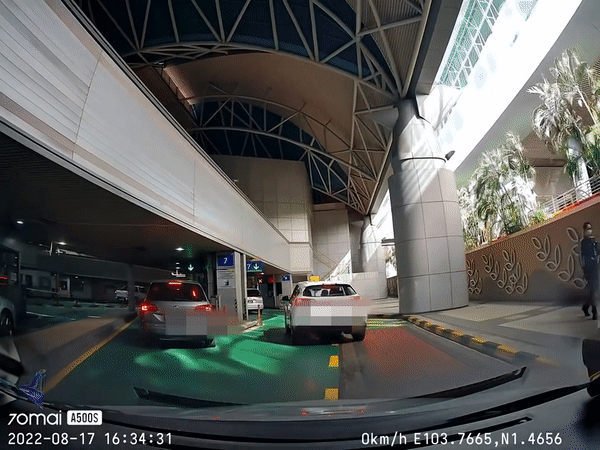 Fight me!
Tensions quickly rose when the Honda driver stepped out of the vehicle and accosted the Volkswagen driver.
A woman also alighted from the vehicle and tried to defuse the situation but to no avail.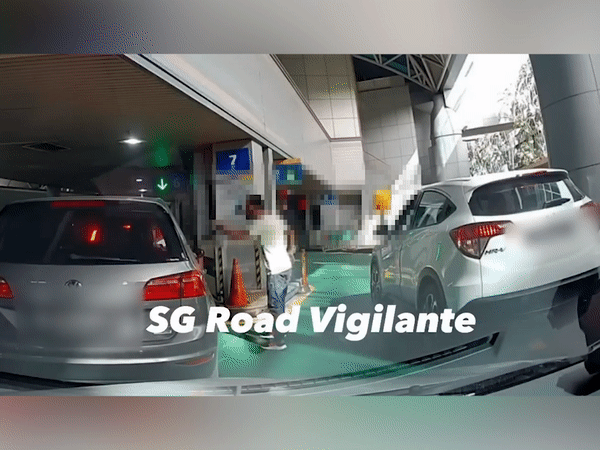 Things then went from bad to worse as the Honda driver lost his cool and landed a punch on the Volkswagen driver.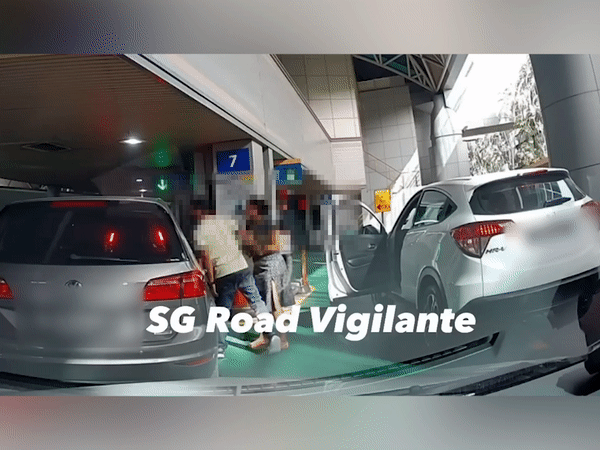 Watch the full video here:
Location: Bangunan Sultan Iskandar (CIQ), Johor Bahru

Malaysian Vs Singaporean 🤭🤭🤭

✅Potong Q
✅不满插队
Kredit owner 🎥
Video 1&2👇 pic.twitter.com/ehbKQeljEV

— nan manjoi8715 (@nanmanjoi8715) August 17, 2022
And the winner is…S driver
In the comment section, netizens seemed to side with the Volkswagen driver.
"In my opinion, I think the S-car isn't wrong. You don't queue then I'll queue. What's wrong here?"

"The S-car didn't do anything wrong as the J-car stopped in the middle. Are they waiting for durians to fall (from the sky)?"

On the other hand, some felt that both sides had contributed to the fight.
"The comments are way too opinionated. Both sides had a verbal conflict, which caused a physical fight to break out."

Read also:
---
It's unrelated to the article but here's our brand-new podcast – Talk Je Lah!
---
Cover Image via Twitter / nanmanjoi8715
Editor: Sarah Yeoh