PASIR PUTEH – Known to be sworn enemies in the Transformers franchise, Megatron and Bumblebee decided to put their differences aside and escort 7-year-old Ilya Irdina Ainsyah Ahmad Hamizan on her first day of school at SK Cherang Ruku.
The gigantic robots were spotted at the school's front gate as early as 6.45 am to see Ilya off and attracted many curious looks from passers-by.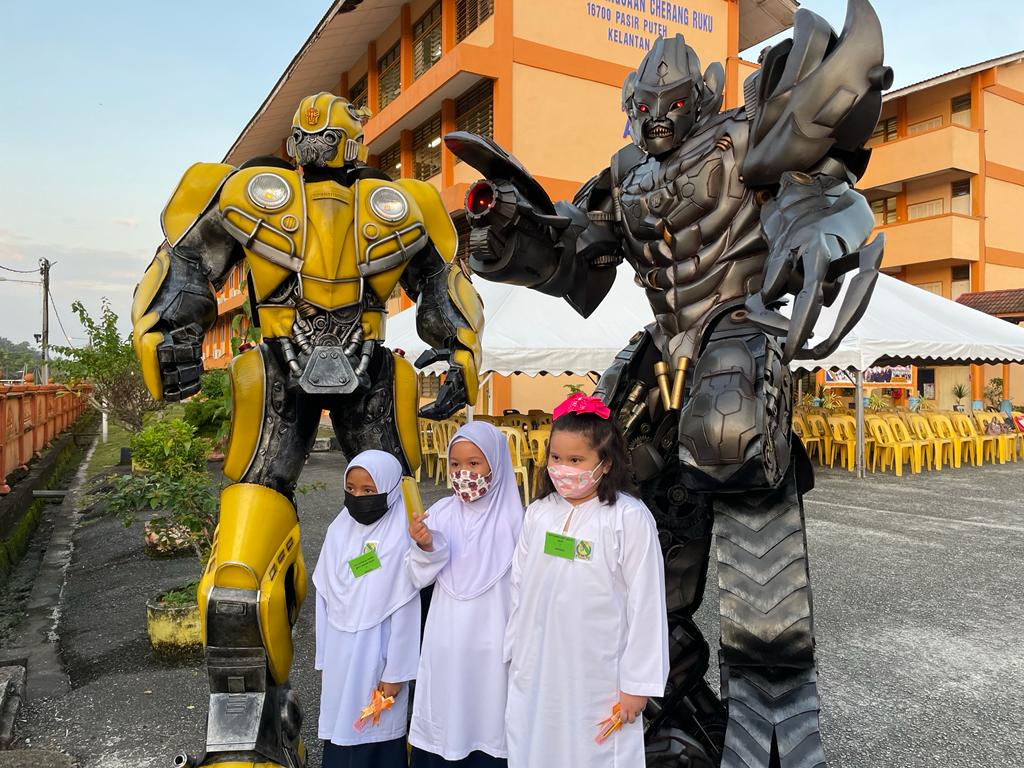 Ilya's mother, Wan Nurul Hafida Nawi told Utusan Malaysia that the Megatron and Bumblebee costumes were provided by her husband Ahmad Hamizan Ripin, who is a cosplay costume seller and founder of CRS Cosplay.
He also has more than 50 sets of superhero costumes for special events such as weddings and birthday parties.
"The Bumblebee costume was worn by Hisyam Abdullah, while Megatron was by Abdul Rahim Md. Yusof. Both of them are my husband's staff and ex-students of SK Cherang Ruku and they wished to encourage my eldest daughter during her first day of school.
"We hope that this will lift the students' spirits as well as give support to SK Cherang Ruku's #SelamatDalamEndemik (Safe in the Endemic) campaign," she said.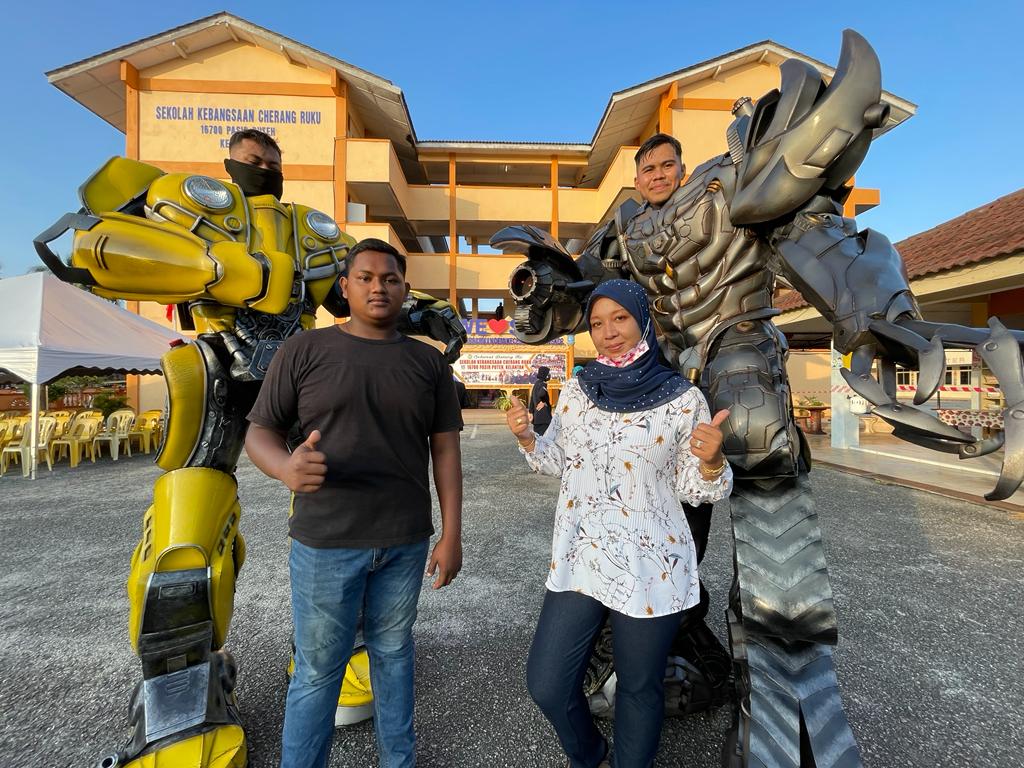 Wan Nurul Hafida added that her husband, who's an alumnus, was supposed to wear the costume but had to attend other events at six different schools.
"We decided to do this cosplay for free as part of CRS Cosplay's Corporate Social Responsibility (CSR) instead of charging RM150 per hour," she said.
Megatron and Bumblebee's appearance was a huge hit among the students, who clamoured to take photos and videos with the towering figures.
However, the robots were allowed to stand at the gate for only an hour due to Covid-19 restrictions.
Read also:
---

---
Cover image by TOREK SULONG via Utusan & Kosmo!
Editor: Sarah Yeoh