SINGPAPORE – Eating ice cream in blistering heat weather can instantly cool you down and refresh your mind, allowing you to resume your work.
Started selling at Sim Lim Tower since 1974
An 89-year-old Singaporean man named Uncle Ng, has been cycling daily with his ice cream cart to sell ice cream nearby Sim Lim Tower in Jalan Besar, Singapore.
Known as the "walking signboard" of Sim Lim Tower, this is the 49th year for Uncle Ng to work as an ice cream seller, according to Singapore's Lianhe Wanbao.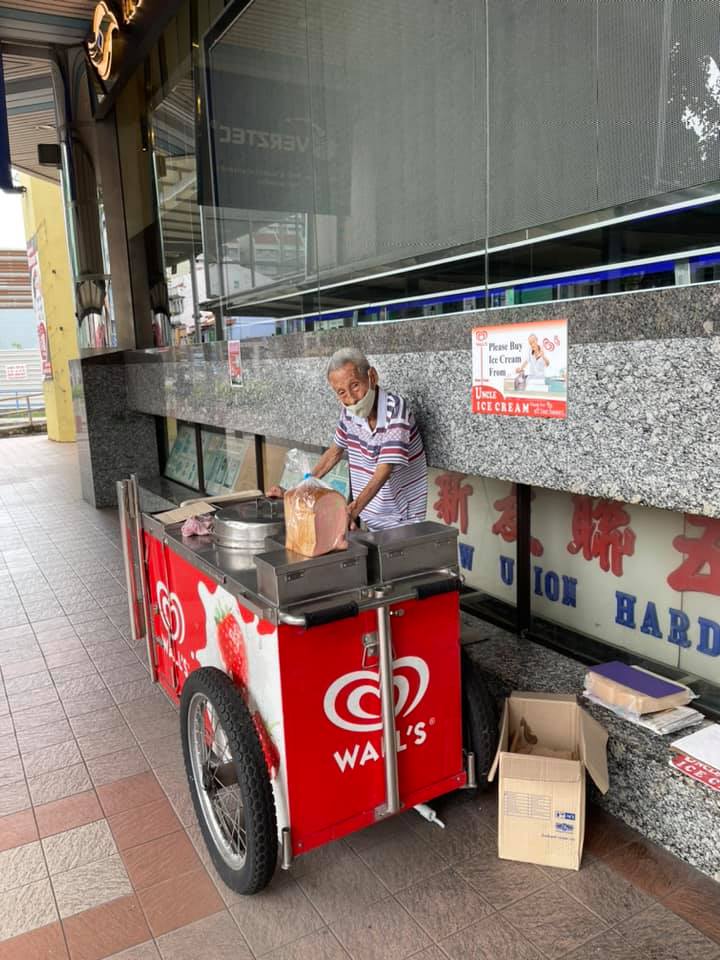 However, Ng told the Chinese daily that he is happy as long as he has work to do regardless of his ice cream sales.
Too bored at home
Uncle Ng was unable to work during the circuit breaker period as his business was not classified as an essential service.
Read also: PPIM Demands An Explanation Over The Usage Of The Word "Gay" On Ice Cream Product
He then took the longest break in his 46-year career to rest and eventually returned to work 45 days later.
"I've been working as a hawker since 1974, I already used to the lifestyle and I don't find it difficult."
"Unless it's raining, I don't take days off. This is the longest break I've ever taken in my 46-year career," Uncle Ng told Lianhe Wanbao in an interview back in 2020.
When asked about the reason, Ng said that the had nothing to do besides watching television programmes.
Getting older
In a recent Facebook post, Uncle Ng can be seen still selling ice cream in front of Sim Lim Tower with his back slightly more bent over than before.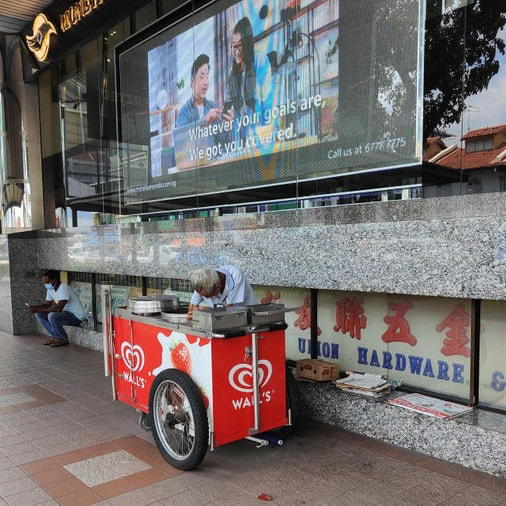 The post also urged the public to visit if they are craving ice cream.
If you feel like eating ice cream please support this uncle at Sim Lim Tower. He looks very old and malnourished."
Mothership.sg also reported that Uncle Ng looked older than he was just 10 months ago.
The business hour is usually during lunch until the late afternoon.
---
It's unrelated to the article but here's our brand-new podcast – Talk Je Lah!
---
Cover Images via Facebook/Linda Pang & Facebook/Singapore Peasant
Editor: Sarah Yeoh