Working at the same job until you hit yours 70s or 80s is certainly not an easy thing to do as most would be looking forward to retiring and enjoying their sunset years in comfort.
For this 87-year-old uncle, he proved that age was no obstacle to earning an honest living and was rewarded for his hard work with a retirement party by his colleagues.
Held retirement party
In a TikTok video posted by @afiqraffali, he shared how he and his colleagues decided to celebrate the uncle's last day of work at McDonald's with a party.
According to the video, the uncle had been working at the restaurant for a long time despite being 87-years-old.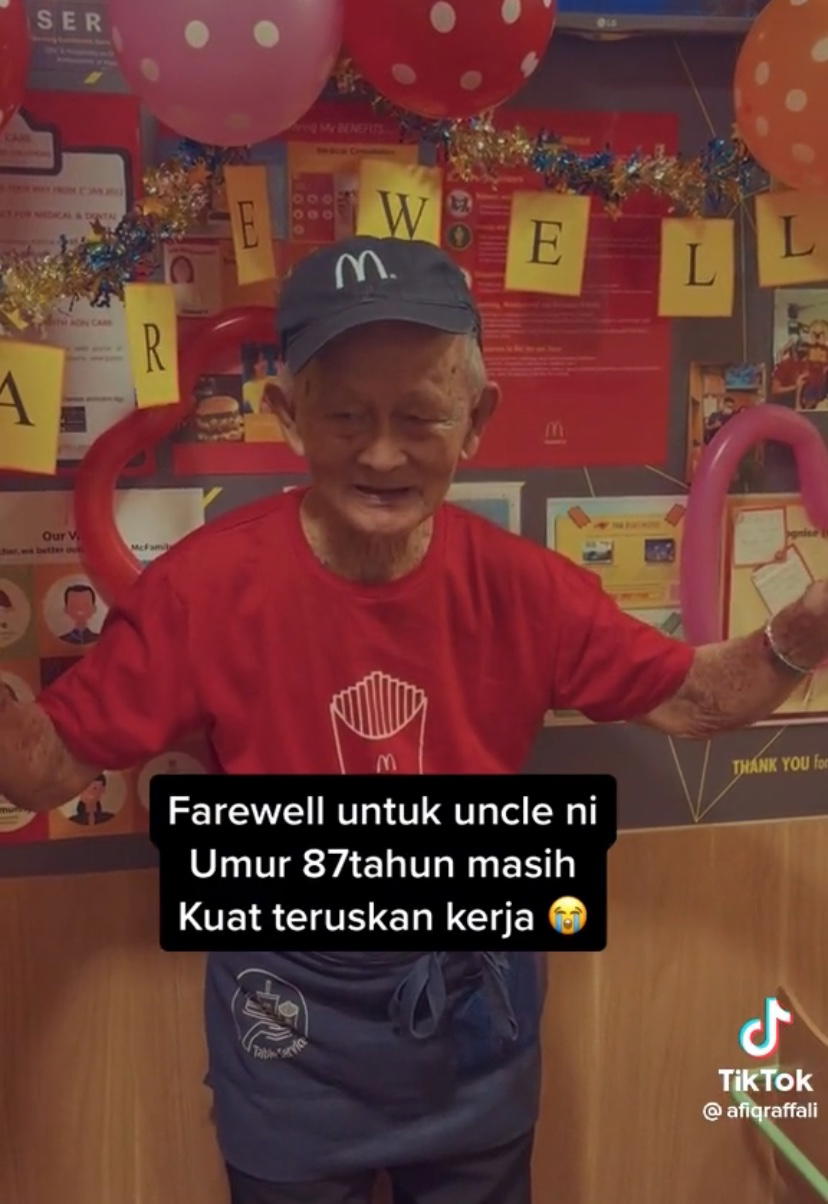 The uncle was clearly touched by the gesture, where he could be seen fighting back the tears as he thanked his colleagues for organising the event.
Towards the end of the video, several McDonald's employees took a group photo with the uncle to remember this very special day.
They also wished him good health and said that his time to rest had finally arrived. We agree too!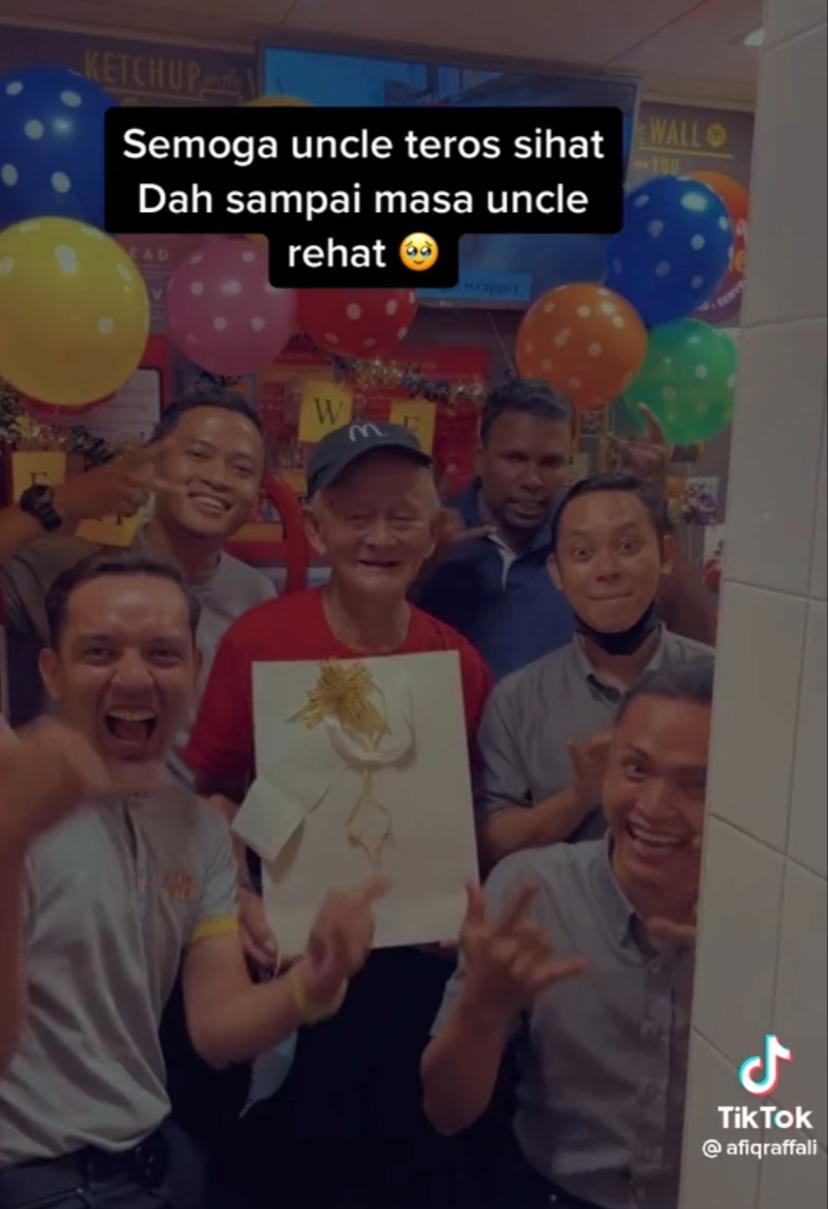 Watch the video here:
Netizens deeply touched
The video has since garnered over 124K views and 12.9k likes at the time of writing and left netizens tearing up over the touching scene.
"(It's) so touching when seeing this moment."

"My tears fell while watching this. This uncle is still full of vigor. Uncle, please rest at home and thank you to the McD team for being so kind to him at work."

READ ALSO:
---
---