Mayday successfully held its "Fly to 2023" concert in Malaysia at Stadium Bukit Jalil last Saturday (Feb 11) after six years.
I was so fortunate to be able to attend their concert for the first time as I grew up with many of their classic and inspiring songs.
Mayday's live performances are known to be legendary as the band members often give their best in performing as many songs as possible and give concertgoers the experience of their lifetime.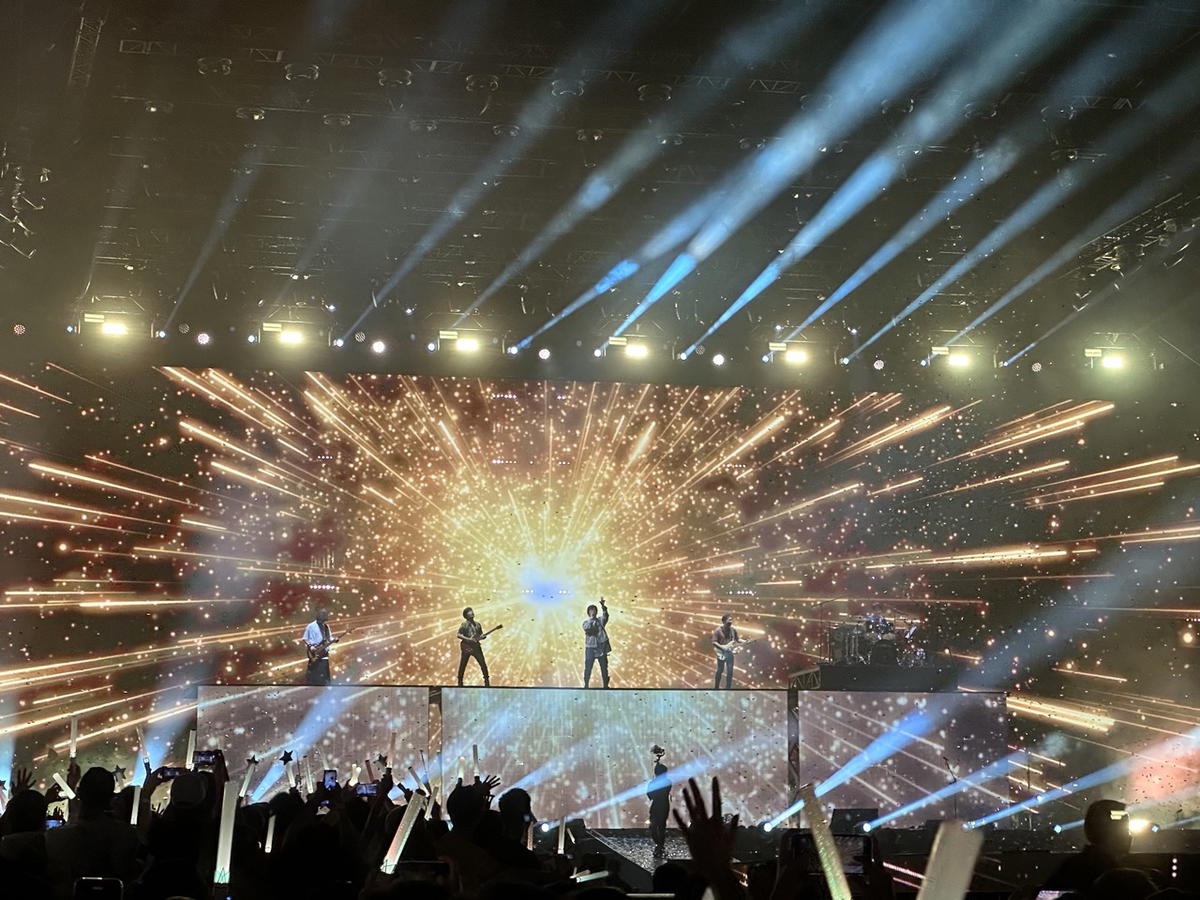 During their Malaysia concert, they certainly didn't disappoint and belted out a total of 37 songs along with 2 encores. Talk about going the distance!
Although Mayday's performance was as spectacular as always, there were some problems which arose and made fans really unhappy.
1. Standing in the seating zone
Before I delve right into this particular complaint, here's the seating plan to give you a better idea: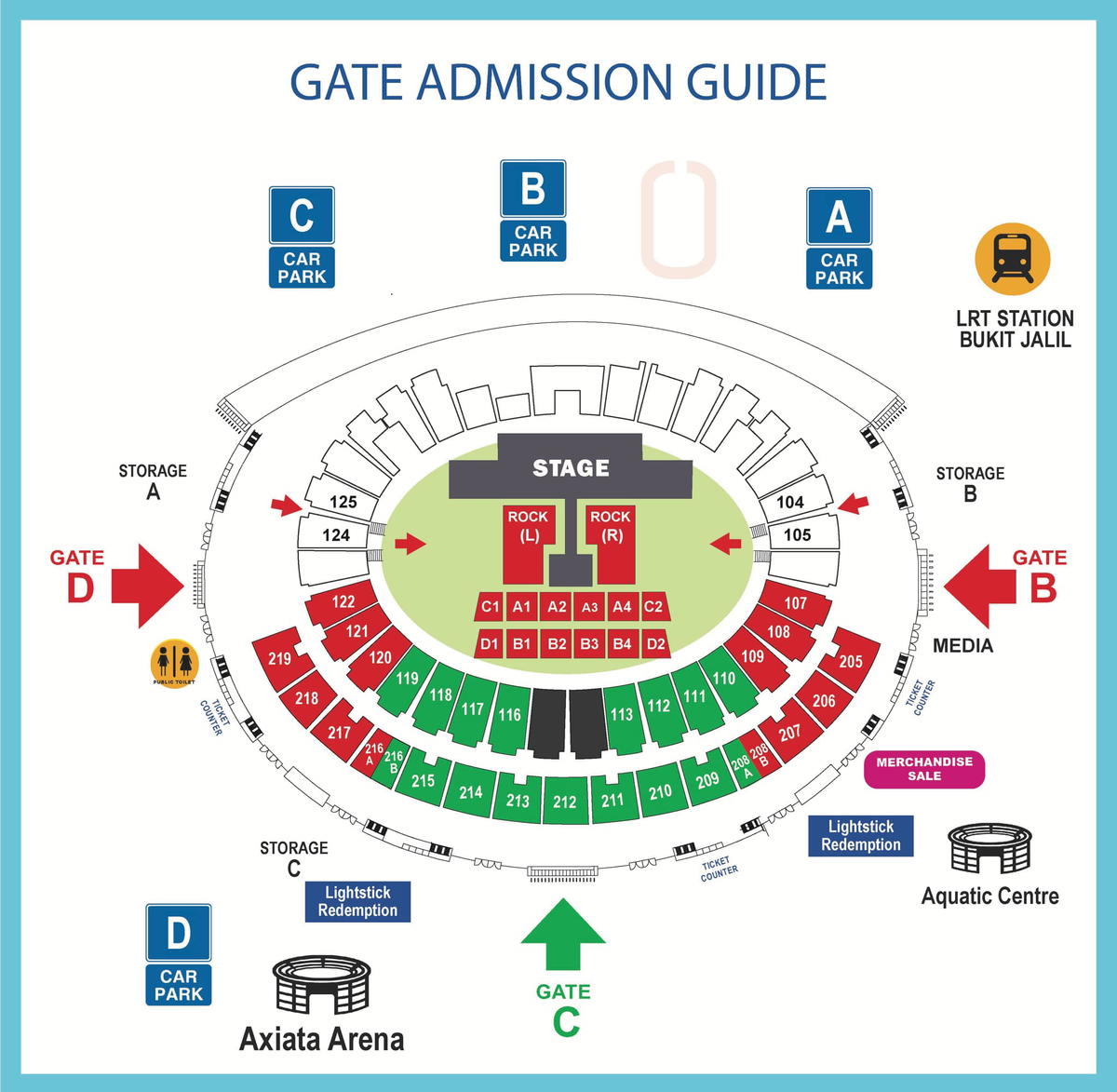 In front of the main stage are two rock zones for those who want to stand and dance all night beside the extended T-stage. The main area in front of the T-stage is a seating zone that sells at the same ticket price as the rock zone.
Most of the complaints arose from this particular seating zone, where many complained that their view was blocked by those who got to their feet and danced to the music.
Aware of this situation, several crew members requested these concertgoers to sit down, but some refused to comply.
Their refusal to cooperate was later called out by many, including meme pages that mocked them in satirical posts.
However, some argued that it was ridiculous for the crew to stop them from standing during a concert.


They also claimed that the crew had told them to sit down in a rude manner.
One wrote: "I was splashed with water out of nowhere and almost got into a fight. Your security guard kept asking the one beside me to sit down rudely. I've been to three Mayday concerts in Taiwan and Singapore and was never asked to sit down. This will be my first and last Mayday concert in Malaysia."

From my experience of sitting in zone A2 (refer to seating plan), I understand the feeling of euphoria of being a fan, but it can be really annoying to get blocked by those standing up. Those who want to stand up and party all night could have bought the rock zone tickets since they are the same price.
In my opinion, those sitting in front should be considerate to those who paid the same price to watch their idol but were assigned seats in the back row.
2. Insufficient lightsticks
To clarify, Mayday's lightsticks are really good-looking and of high quality. I pre-ordered the RM30 version but there was an upgraded version being sold at RM90.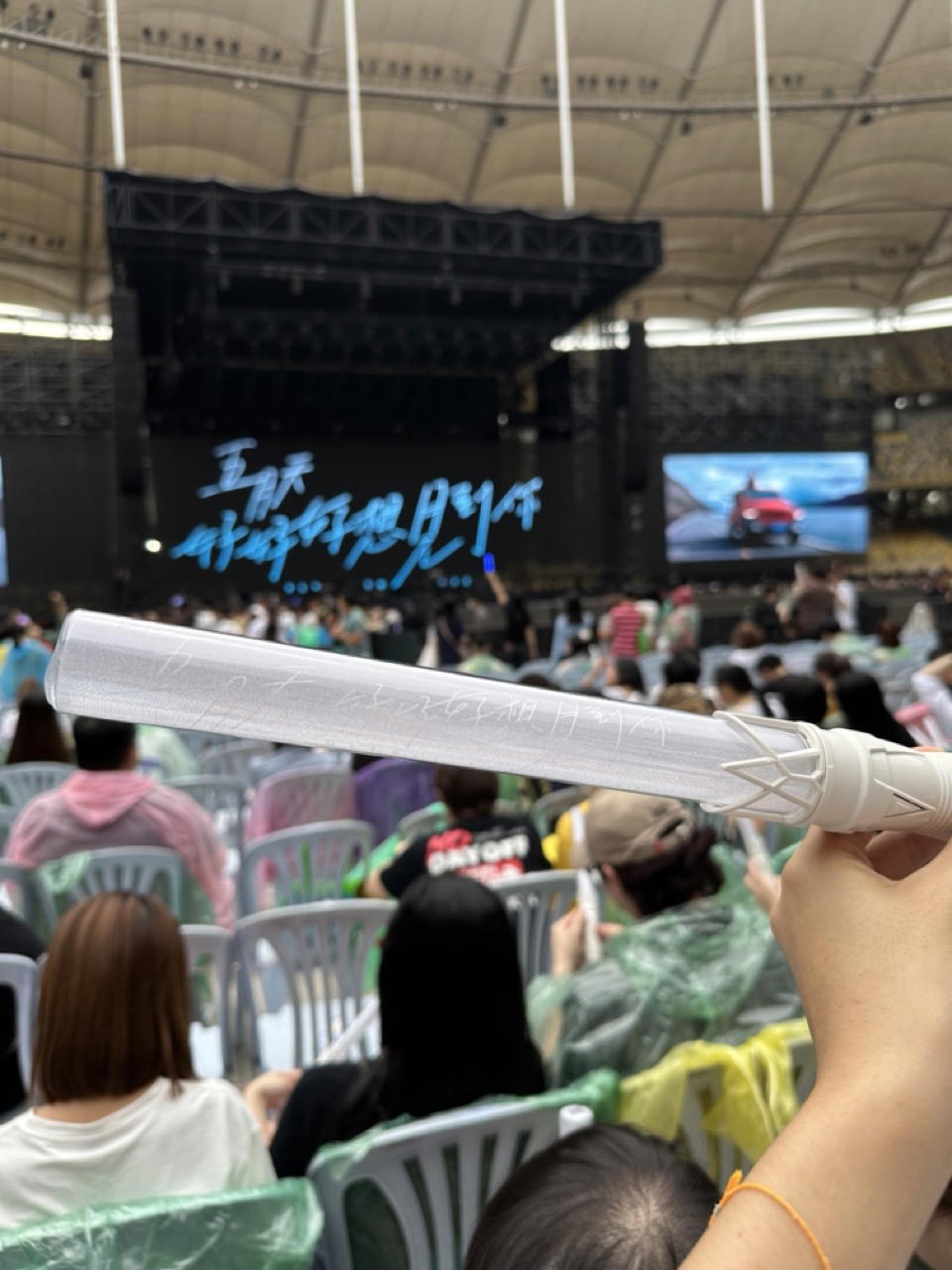 That version was said to be cloud controlled, meaning that the lighting can be controlled from afar during online concerts.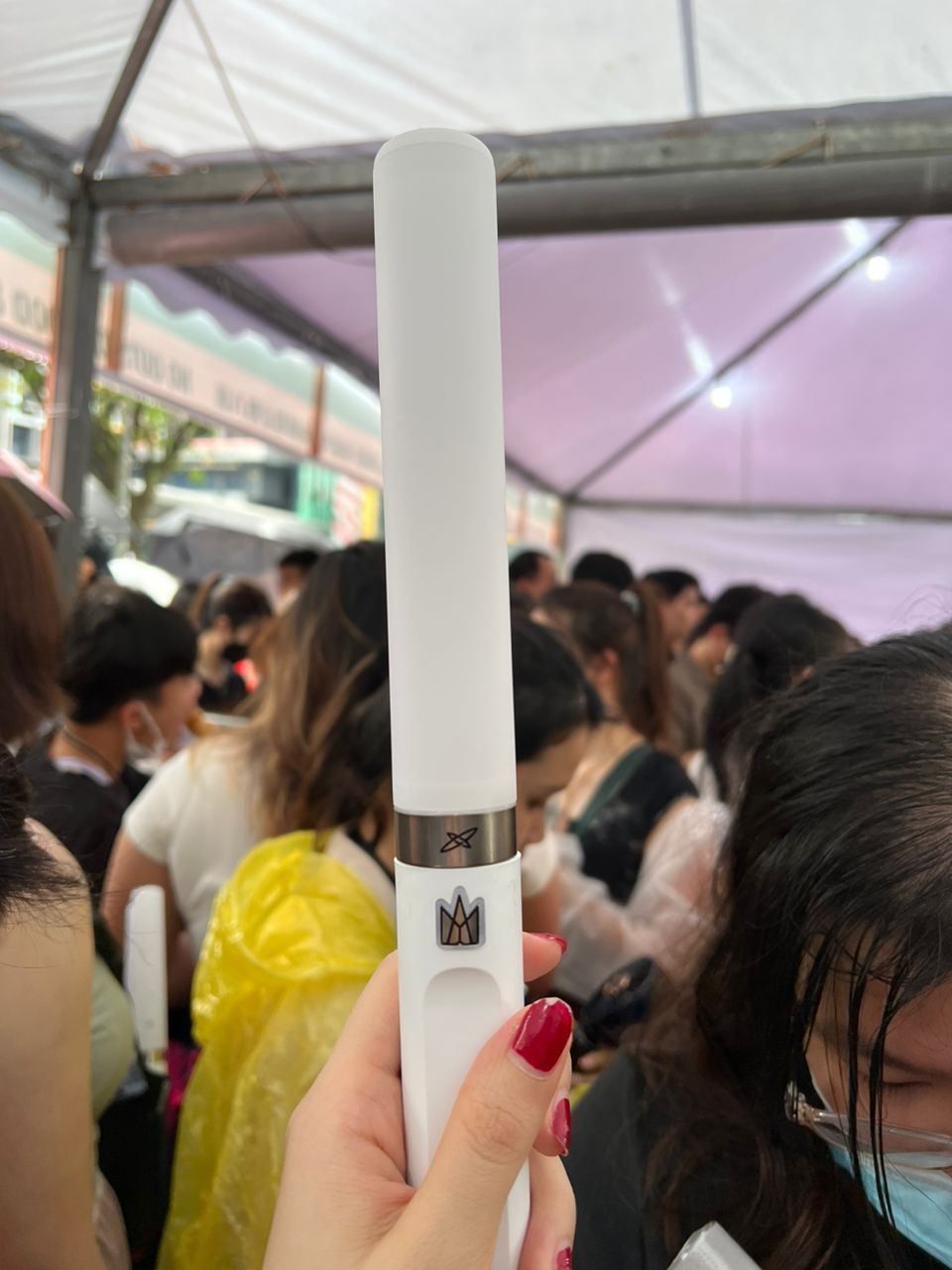 However, what most had an issue with the lightstick wasn't the quality, but the quantity as many complained that they couldn't get their hands on one.
While this grouse sounds legit, I personally think that they could've pre-ordered it while purchasing the tickets. Another alternative would be reaching the venue early to get themselves a light stick if they missed out on the pre-order, just like some other fans.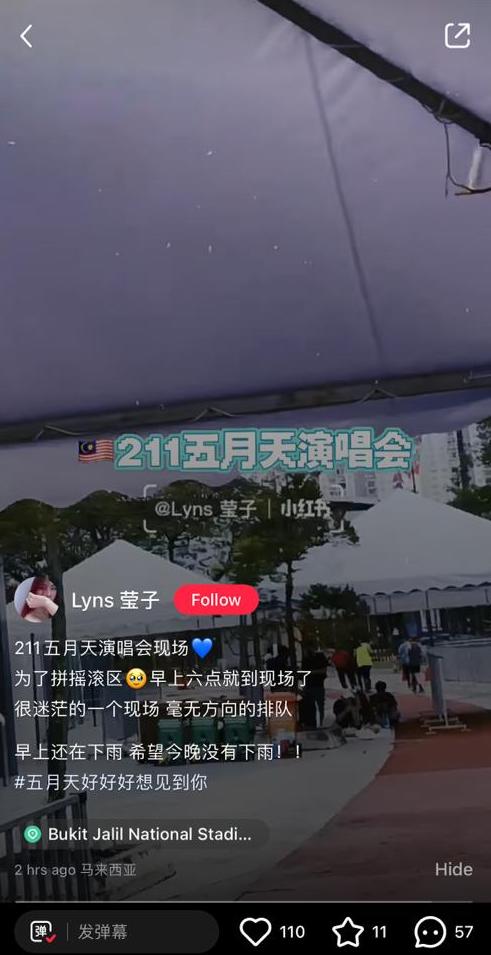 However, I also think that the lightsticks' price is included in the tickets, just like what they did for Jay Chou's concert. Plus, it would be more enjoyable if everyone in the concert could wave the sticks together.
3. Guest singers
Three guest singers from Bin Music, Mayday's parent company, were invited to perform during the opening and in the middle of the concert.
The star of the show was unsurprisingly Taiwanese female singer Rene Liu (刘若英), who sang two classics such as "Later" (后来) and Mayday's "Here, After Us" (后来的我们).
Another was Bai An, a Taiwanese female singer who sang four songs, one with Mayday called "People Life, Ocean Wild" (人生海海), "What brings me to you" (是什么让我遇见这样的你), "All About You (没有人写歌给你过吧)" and "Special" (不够特别的我不要) with the main vocalist of Fool & Idiot, who was also a guest artist.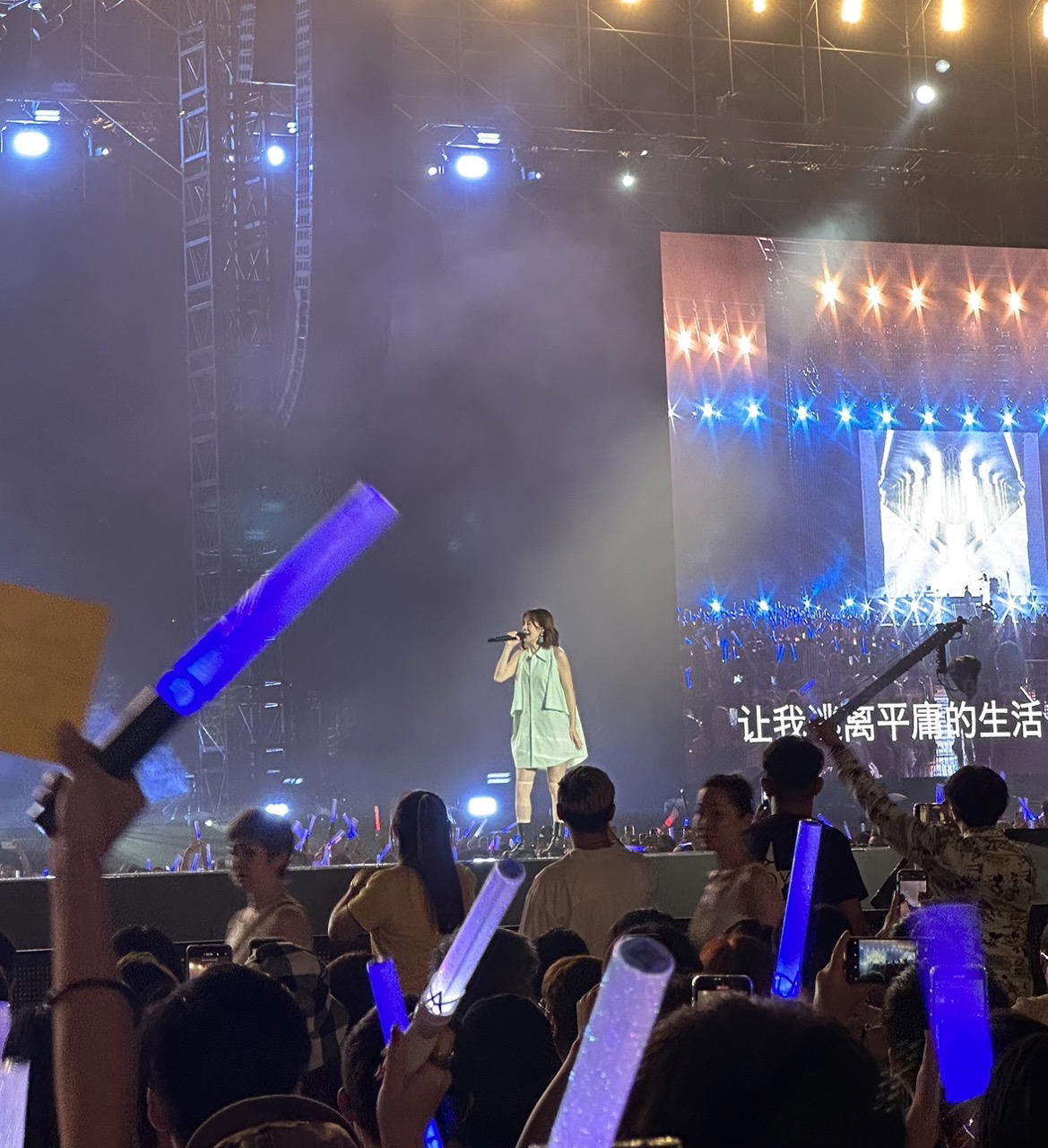 Most of the complaints revolved around Fool & Idiot, which was a relatively unfamiliar band among Malaysians. They took the stage at 7.50pm and performed until 8.30pm, when most concertgoers were getting restless and wondered whether Mayday would turn up.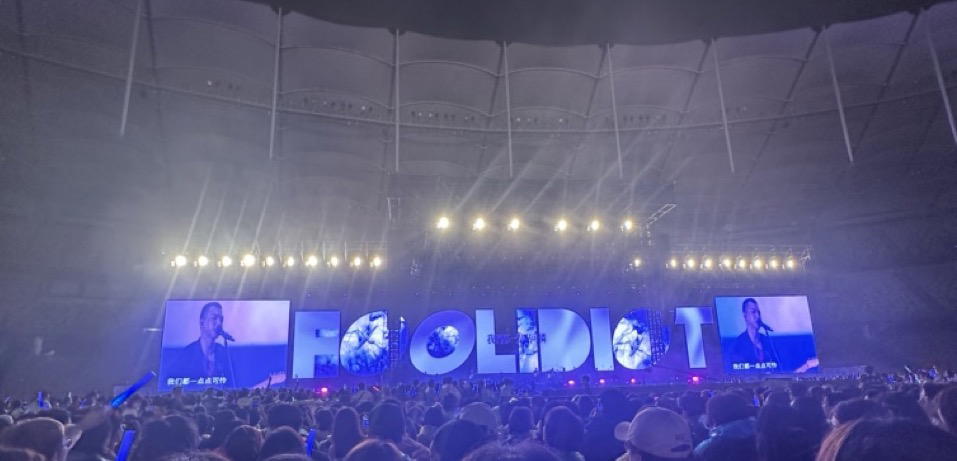 I can understand that Fool & Idiot is quite new to Malaysians and not many are able to resonate with their songs. But, I do think it's rude to show impatience and throw unwarranted criticism their way during their performance.
Furthermore, I find Fool & Idiot's songs meaningful, especially the lyrics. I'm also sure that many would learn to appreciate the beauty of their songs if they took the time to listen to them instead of whining.
Fortunately, a majority of fans found Mayday's concert to be enjoyable and left plenty of positive comments under the band's vlog post recapping their Malaysia trip.
All in all, Mayday's "Fly to 2023" Malaysia concert was a blast and I'm looking forward to them stopping by again for another concert!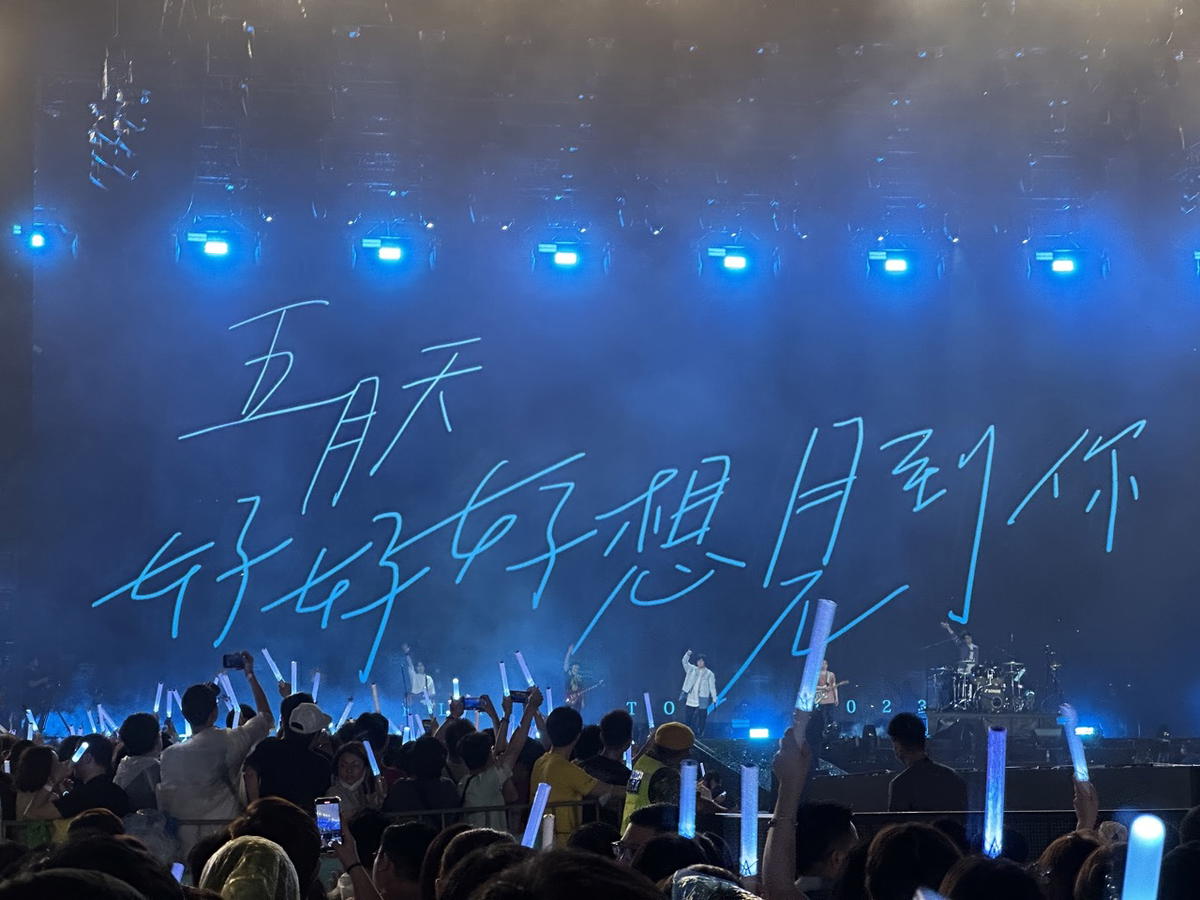 Read more:
---

---
Cover image via WeirdKaya