KUALA LUMPUR – The term 'Karen' has gained notoriety online ever since the mask mandate came into force as part of the country's fight in curbing Covid-19's spread.
Despite scientific evidence proving that masks do reduce the risk of getting infected with the virus, some still remain stubborn and even forcefully fight their way out with the authorities.
One of them was a woman in a viral TikTok video, where she was seen yelling at a security guard at the Sogo shopping mall after she was barred from entering.
As the security guard tried explaining to her why she wasn't allowed to enter, the woman kept shouting at the top of her lungs.
Are you working for the US? I'm asking you which country are you in now? You belong to which country? You belong to Biden is it? I'm asking you, you're under Biden is it?!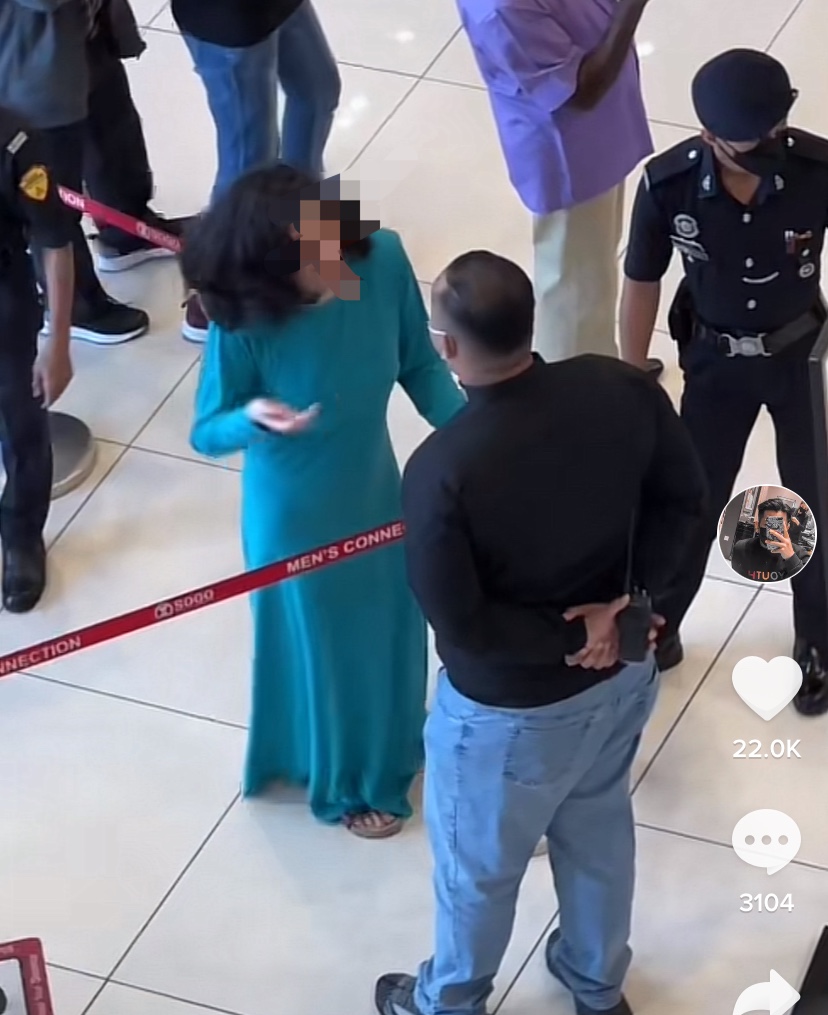 Karen gone wild
Netizens were astonished by the woman's seemingly crazed remarks and wondered what US president Joe Biden had to do with Malaysia's mask mandate.

They were also perplexed over why so many hard-headed people still refused to obey the SOPs.


However, some claimed that the lady is mentally ill and was reported missing by her family. Thankfully, she was found and is now in the hospital.

Although Malaysia's moving into the endemic phase next month, let's continue to abide by the SOPs and keep ourselves safe!
READ ALSO: Unmasked 'Karen' Slapped With RM3,000 Fine For Violating COVID-19 SOPs