Marrybrown, Malaysia's very own fast food chain, has officially set foot on the Land Down Under with the opening of its first outlet in Melbourne, Australia.
The outlet was officially opened to the public on May 24 and it is located at the Burwood One Shopping Centre.
Founded back in 1981, Marrybrown has fast built itself as a fast food restaurant offering delectable meals with a Malaysian twist such as the MB Crispy Chicken, Chicken 'n' Chips meal, Ultimate Chicken Burger, and MB Nasi Lemak.
Tons of people line up at Marrybrown outlet in Melbourne
Not long after its opening, scores of people could be seen forming a long line which snaked across several blocks starting from the main entrance.
Among those who waited in the long queue was a Malaysian, who told SAYS that he made the journey to Burwood and waited for 2 hours just to get his hands on the food.
Many others also said that they were felt they had 'returned' to Malaysia upon tasting the food, adding that the long wait was worth it.
More outlets to follow
Fortunately, those who weren't able to visit Marrybrown's outlet in Burwood can look forward to seeing more outlets being launched.
Speaking to Bernama, Marrybrown chief executive officer Datuk Joshua Liew said 30 more outlets are slated to be launched across Australia.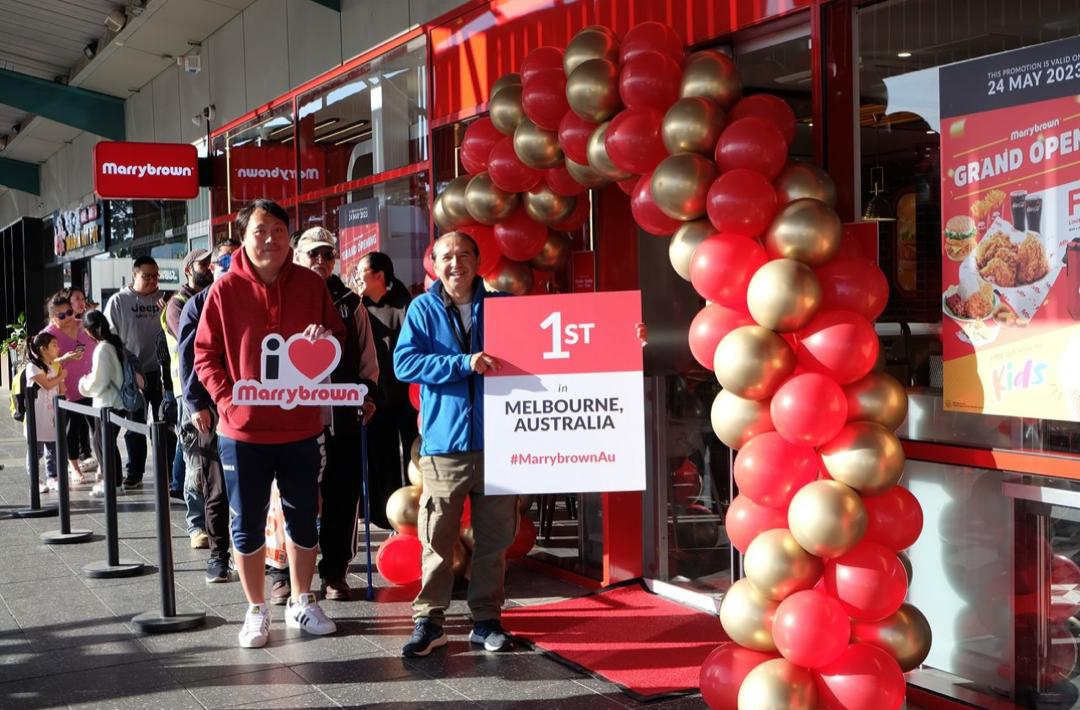 It also plans to open two more stores in downtown Melbourne, including one in Crown Casino, by the end of 2023.
As Malaysia's leading fast food chain, we are proud to expand our presence in Australia and showcase the best of Malaysian flavours and its rich culinary heritage on the global stage.
"We believe that everyone should have access to high quality halal food, and we are committed to serving delicious and affordable meals to all our customers," he said.
Marrybrown currently has more than 500 restaurants across 16 countries such as Singapore, China, India, Saudi Arabia, Indonesia, and Thailand.
READ MORE:
---
---