KUALA LUMPUR – A company which was accused of using pig intestines to produce frozen squid rings is taking legal action against those who had spread the misinformation.
Shen Hua Resources chief executive officer Rodney Soon said in a press conference yesterday (Mar 9) that the fake news had damaged its business and reputation in several states such as Kedah, Penang, Perlis, Selangor, and Putrajaya.
"After discussing with our lawyer, we will take action against the two netizens who spread the fake news," he said, calling upon authorities to look into the matter under the Communication and Multimedia Act 1998.
He added that eight boxes of samples were taken from Kedah on March 5 and six boxes of samples from Selangor on March 7 for a lab test, where results are currently pending.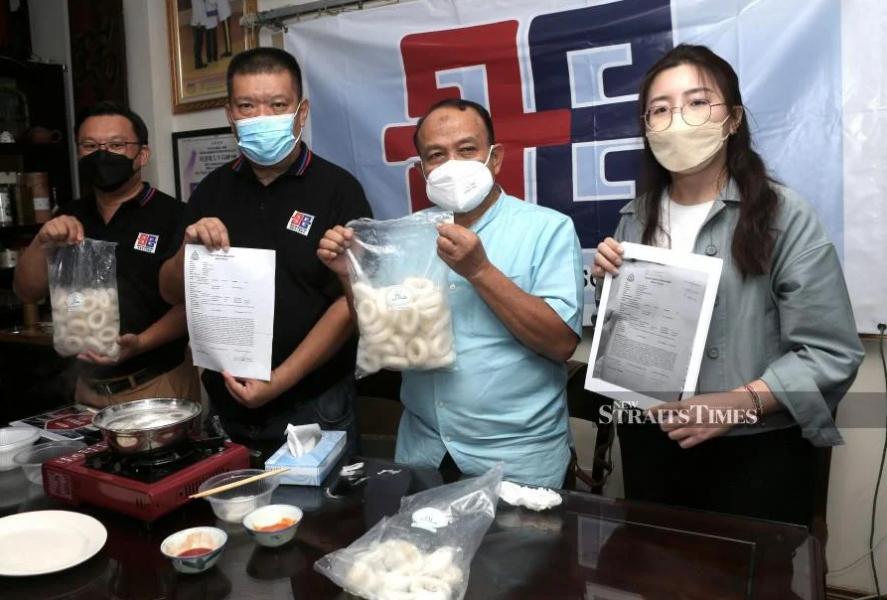 Shandong Halal Certification Service (SHC) in Malaysia chief representative Datuk Dr Abd Aziz, who was also present, expressed his disappointment over the reckless disregard shown by netizens in spreading lies about Shen Hua Resources.
"I was taken aback by the action of some who have forwarded the information without proof or proper understanding of the issue which causes others to have doubt about the products."
He added that squid and pork intestine cells are vastly different from each other, where pork intestines would usually shrink and become a lump whereas squid products would maintain its original shape throughout.
---

---
READ ALSO: M'sian Singer Gary Chaw Caught Making A Scene At A Restaurant In Taipei
Cover image from New Straits Times