Unsatisfied by an explanation about the size of his Americano drink, a man lost his cool and verbally abused a Zus Coffee staff in a viral video.
Upset over size of Americano drink
In the 1-minute video, it began with a female staff starting a recording while a man could be heard shouting in the background.
It was then revealed that he was upset by the size of his hot Americano cup and demanded to speak to the manager to file a complaint, to which the female staff replied by saying that she was the store supervisor.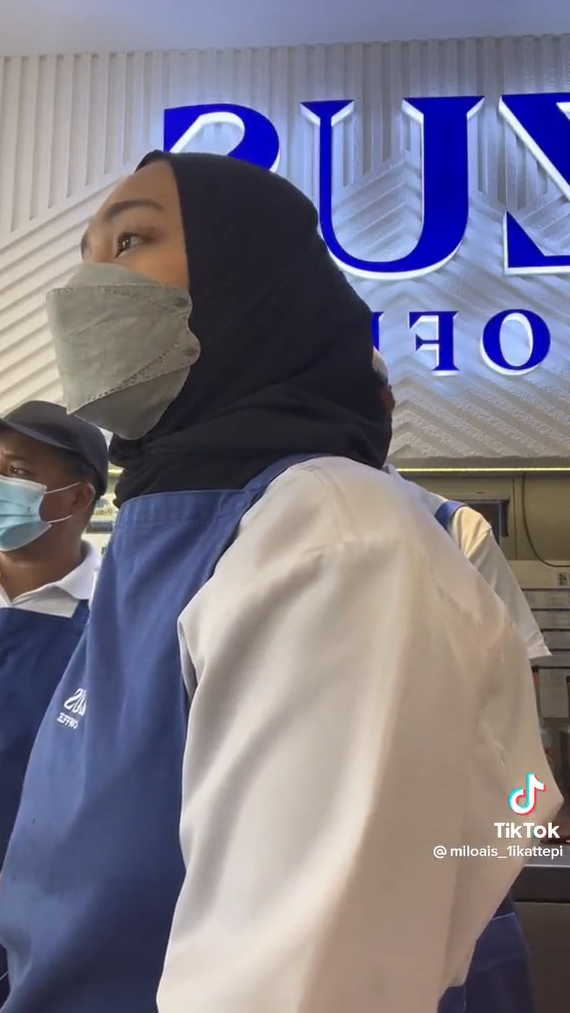 'Your SOP is bulls**t!'
She then proceeded to inform the man that it was against the company's standard operating procedure (SOP) to upgrade the size of his Americano cup as it had a standardised size.
However, this only made the man angrier, who shouted, "Your SOP is bulls**t!"
He then goes on to accuse the supervisor of double standards, claiming that he could get a bigger cup during his last visit.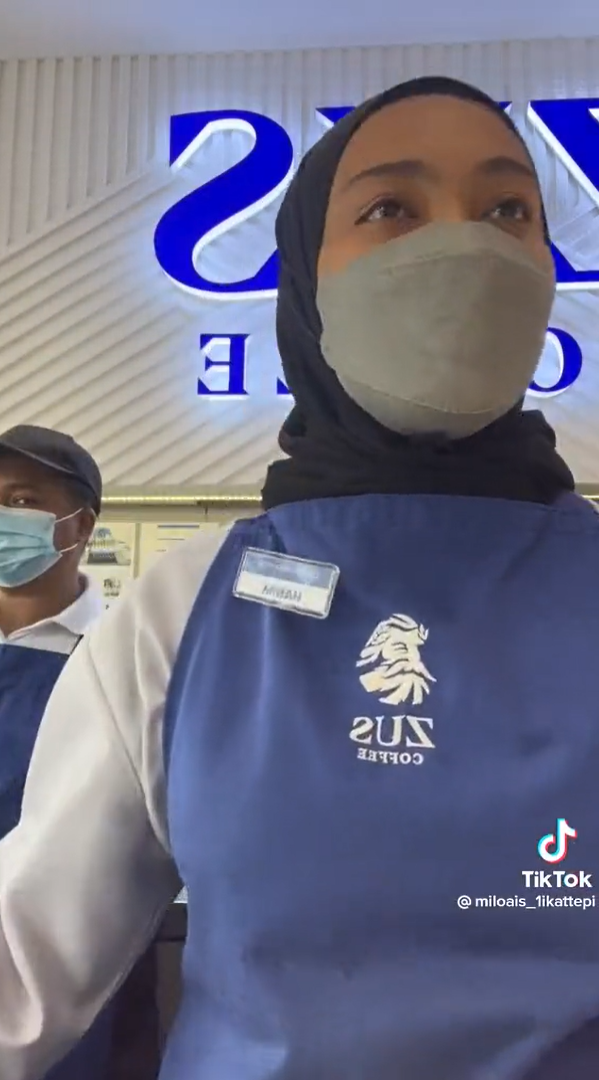 A woman, believed to be the man's wife, questions the supervisor about the cup sizes but was interrupted by the man who screamed for the manager several times.
Although the supervisor tried to calm him down by apologising for the inconvenience, the man refused to have any of it and shouted, "Who do you think you are? Do you think I'm stupid? You piece of sh**!" before storming out.
Watch the heated exchange here:
Kesiannya dkt barista ni, aku dlu pernah juga order espresso dapat cup kecik giler babi tu lepas tu just tanya balik mmg kecik camni eh then gelak ramai2 dgn member sekali barista pun gelak sama.. pic.twitter.com/clN8DLbkk8

— Faiz Fayeshz 🇲🇾 (@faizfayeshz) January 24, 2023
Praise for supervisor's calmness
The clip has since garnered 2 million views and more than 7,000 likes at the time of writing, with netizens enraged by the man's rudeness.
Many slammed him for his ignorance over the serving size of Americano drinks and for berating the supervisor.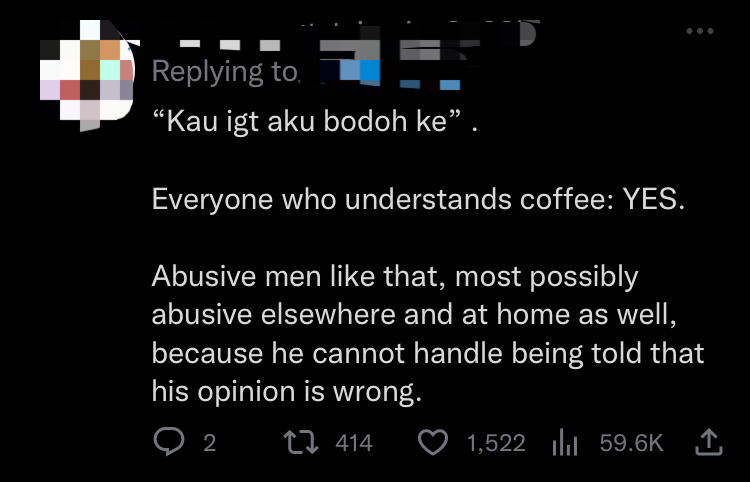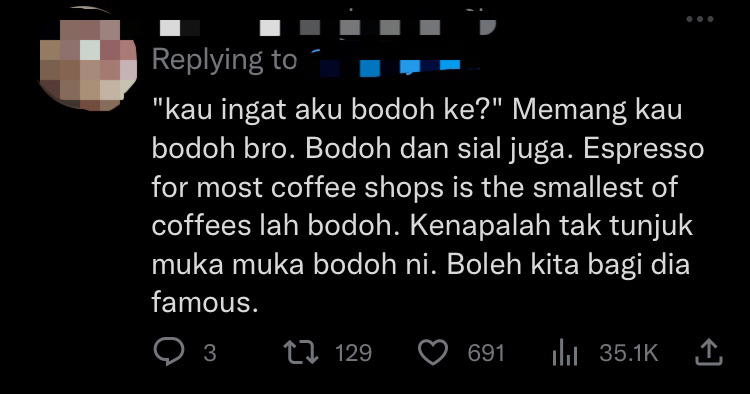 Some commended the supervisor for keeping her cool in the face of such hostility and urged Zus Coffee to give her a promotion.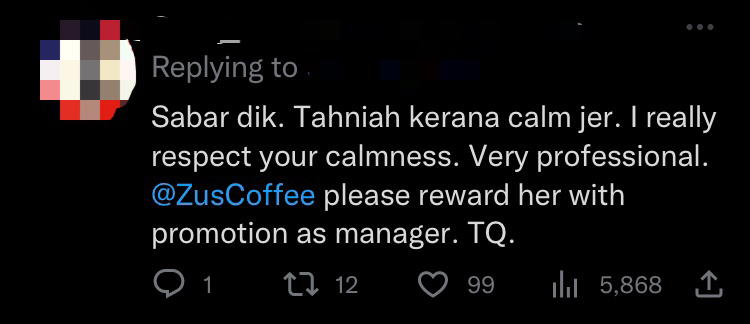 According to common knowledge, the espresso-to-water ratio for an Americano is usually 1:2 or about 30-50 ml (1-2 oz.) espresso to 60-100 ml water. However, it can be changed based on one's preference.
Just last week, a popular convenience store outlet was criticised for its notice which allegedly discriminated against the OKU:
---
---