Every worker dreams of having an unlimited supply of leave days, where they can go for a vacation or simply spend time with family without having to worry about work.
For one man in Shenzhen, China, his wildest dreams became true after he reportedly won 365 days of paid leave during a lucky draw event held by the company.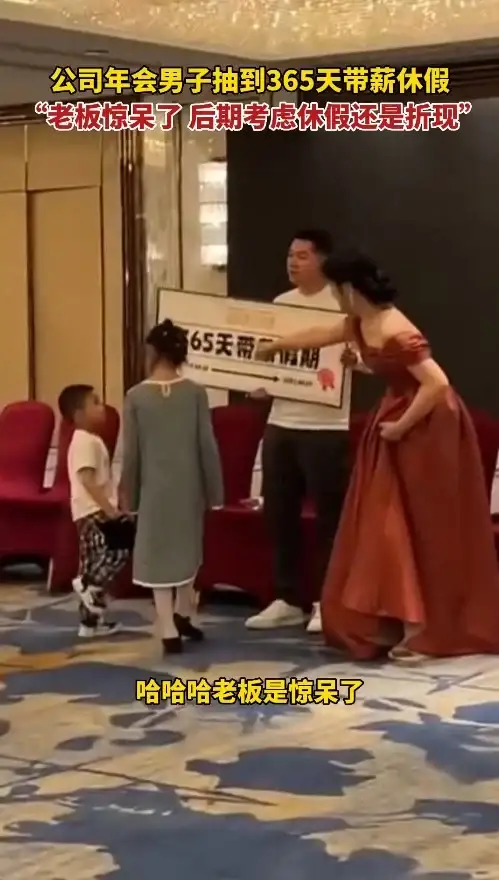 Won 365 days of paid leave
According to a video trending wildly on Weibo, it showed a man dressed in a white top holding a plaque with the words "365 days of paid leave" printed on it in Mandarin.
After he received news that he had won the prize, the man could hardly hold his shock back in and plopped onto a chair. Honestly, who wouldn't?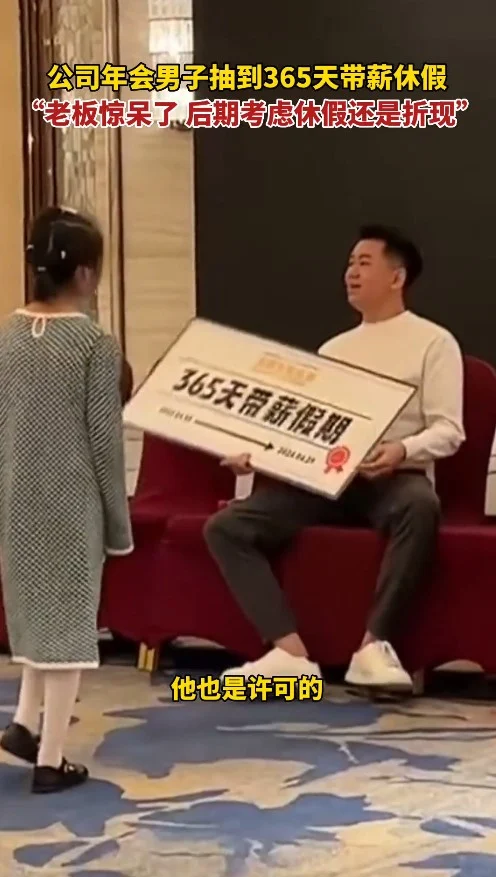 The OP captioned in the clip that the man, who holds a managerial position, wasn't touted to be the favorite in snagging the prize.
Needless to say, the boss of the company was equally as shocked by the man's win and is currently holding discussions with the man about whether he wants to enjoy the paid leave or cash it in.
The Straits Times reported that the prize was part of the company's annual dinner event and that the man won it during the lucky draw event which hadn't been held for the past three years due to the pandemic.
Netizens envious of man's win
On Weibo, netizens were in disbelief over the man's astounding win and left comments expressing their thoughts on the matter.
Some expressed envy, saying that it was something one could only hope for in their dreams.

Others began giving suggestions on how the man should make use of the paid leave, with a majority urging him to cash it in instead of risking his position to be taken by someone else if he doesn't turn up for work for one year.

Some also advised the man to cash in half of the paid leave and spend the other half so that he could enjoy the best of both worlds.

What would you do if you had this many leave days on hand? Share with us in the comment section!
READ ALSO: