A man who was seen riding a motorbike buck naked in broad daylight yesterday (July 4) has been arrested by police in Johor Bahru.
Prior to the arrest, a 15-second clip of the man was uploaded on social media, where netizens were amused by the sight and joked how hot the weather was for him to strip naked and take a ride along the road.
Naked twist to the story
According to a statement by Johor Bahru Selatan police chief Assistant Commissioner Raub Selamat , the suspect was nabbed for allegedly murdering his 26-year-old wife and three-month-old child at their home in Bakar Batu.
Raub added that the 24-year-old suspect was later apprehended after a police report was lodged over the murders.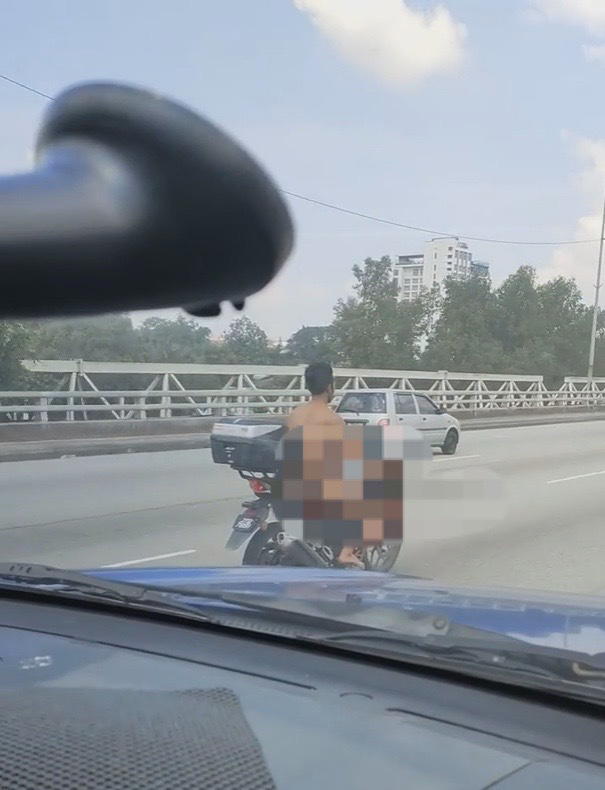 "Acting on information received, a team from the district's criminal investigation department together with the Permas Jaya police station chief managed to track down the suspect and detained him in Permas Jaya around 2.45pm.
"We also seized a meat cleaver and red motorcycle during the arrest as well," he said.
The case is now being investigated under Section 302 of the Penal Code for murder.
"They weren't having marital problems"
Rosman Ahmad, the father to the victim, has since expressed shock over the incident, saying that his daughter and son-in-law were a loving couple.
He added that the pair were planning to hold their wedding reception on July 24 after it was delayed after they got married due to the Movement Control Order (MCO) last year.
My daughter and my son-in-law are good kids. They have no problems. I've never heard them fight, nor does my son-in-law have a bad temper.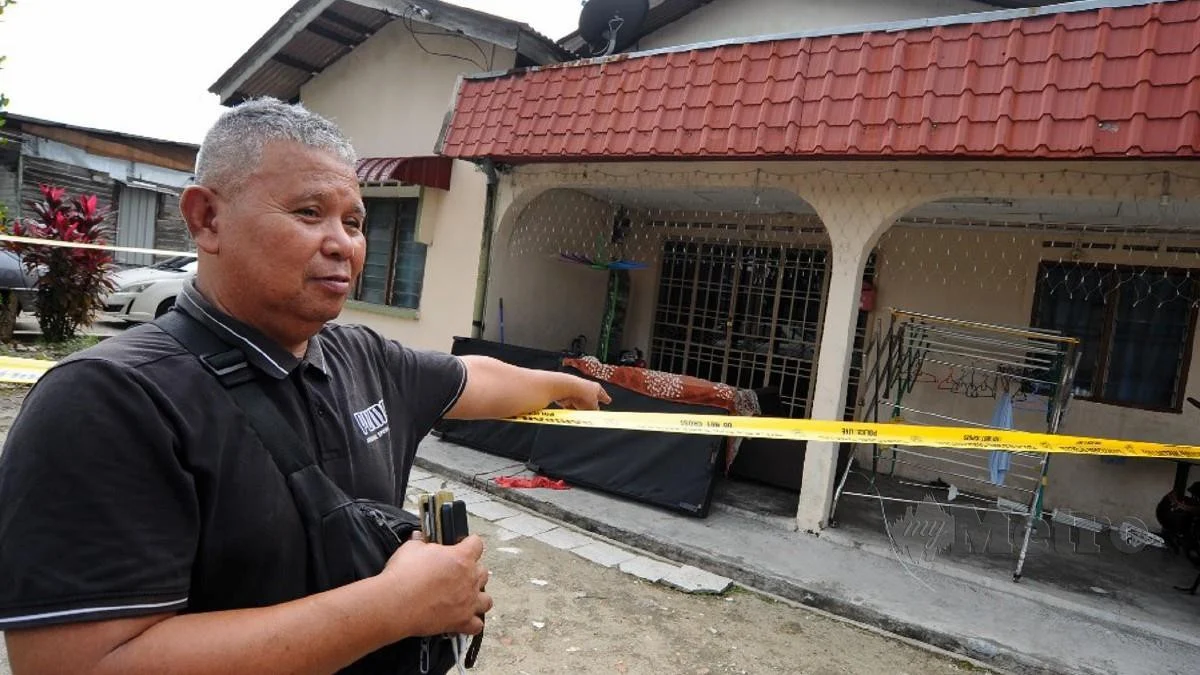 "It's just that lately, I know my son-in-law doesn't have a stable job after quitting his work a few months ago. Maybe he has problems at the work place," he told Harian Metro.
Rosman also told the Malay daily that the suspect had a part-time job and neither did he or his wife ever complained about financial difficulties.
Read also:
---

---
Cover image via Reddit
Editor: Sarah Yeoh