We don't like to wait when it comes to our delivery orders, but we can all agree that waiting for three hours is a bit too long.
This was exactly what happened to a man named Abudi Alsagoff, who took to Twitter to share his unpleasant experience.
Waited 3 hours for order
In the thread, Abudi wrote that he had placed an order at Pizza Hut De Centrum Complex at around 5.34pm on Saturday (Oct 15).
Knowing that the outlet would be busy at that time, he expected to receive his order late and expected it to be delivered at 6.34pm as stated on the receipt.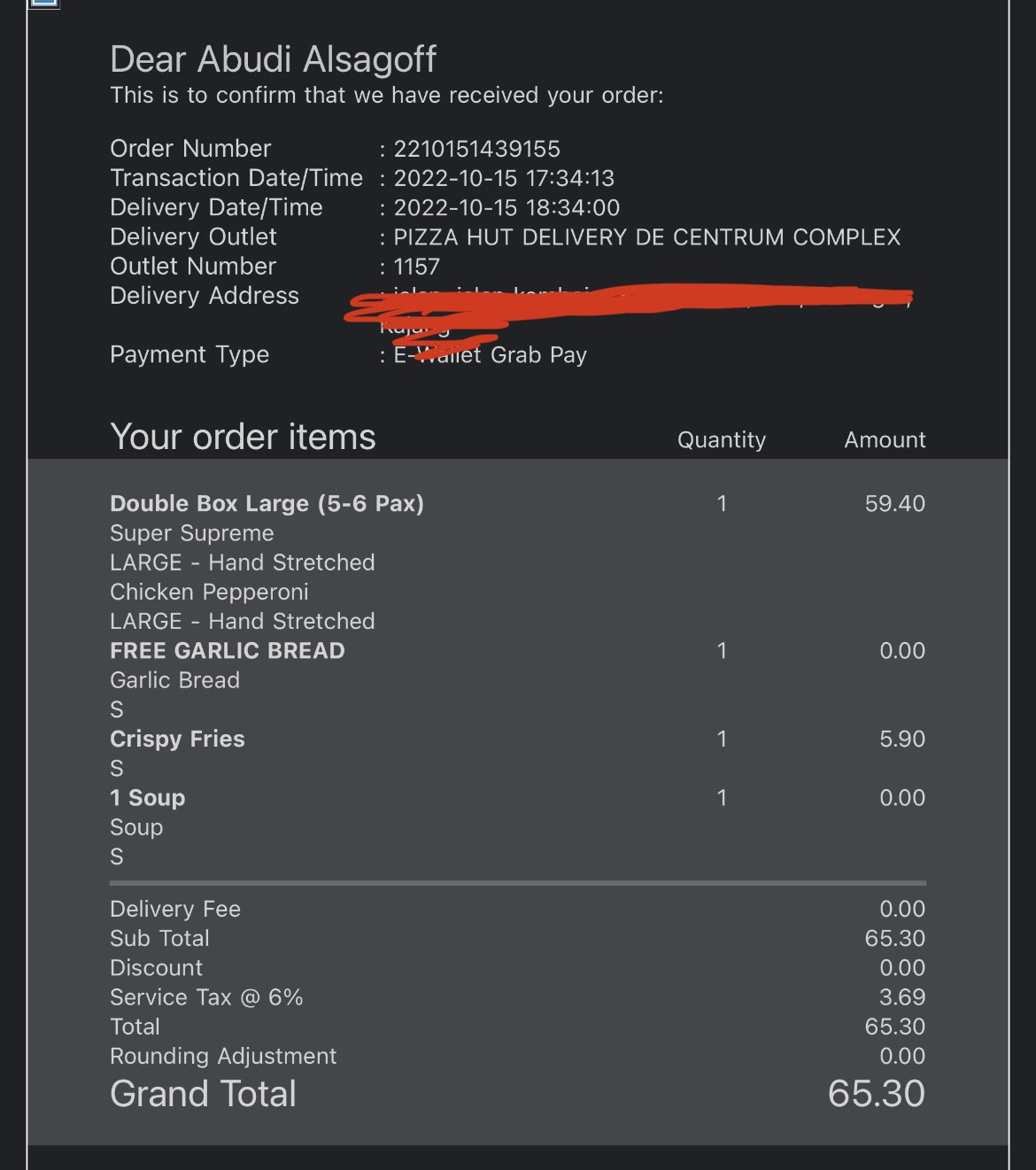 After waiting until 7pm, Abudi called the corporate line to check on his order and was told that they would check with the area manager. They also told him to wait for a call from the area manager.
30 minutes later, the order still didn't arrive, prompting Abudi to call the corporate line again. This time, they told him that the delivery rider was on the way.
"My family was quite hungry already but we decided to wait as we thought we had paid for the food already.
"However, the food still didn't appear at 830pm and that was the straw that broke the camel's back. I called the corporate line again and they said they didn't know what was going on," he wrote.
Order sent to wrong house
Angered and fed up with their incompetence, Abudi drove to the outlet himself, where he heard the full story behind his delayed order.
Lepas tu my effing last straw, pukul 8:30PM aku call corporate, agent nama Hani, corporate kata tak tau, nanti dia check balik dengan kedai. Aku hangin. Aku pi la drive terus ke sana. Nak tau apa cerita? pic.twitter.com/XxKHMpJxJE

— Abudi Alsagoff (@AbudiAlsagoff) October 15, 2022
It turned out that Pizza Hut had used a third-party delivery service to deliver orders. To top it off, the assistant manager told Abudi that the rider allegedly didn't call him but simply marked the order as "incomplete".
And if that wasn't absurd enough, the rider had even sent the order to the wrong house as it was already paid.
The assistant manager also told Abudi that he didn't know how to resolve the matter as the manager was on leave, leaving the former baffled.
Got his food 10 mins later
To assuage Abudi, the assistant manager asked him if he was willing to wait for another 10 minutes for his order to be fulfilled on the spot.
While Abudi eventually got the food, he was nonetheless deeply displeased by the entire fiasco.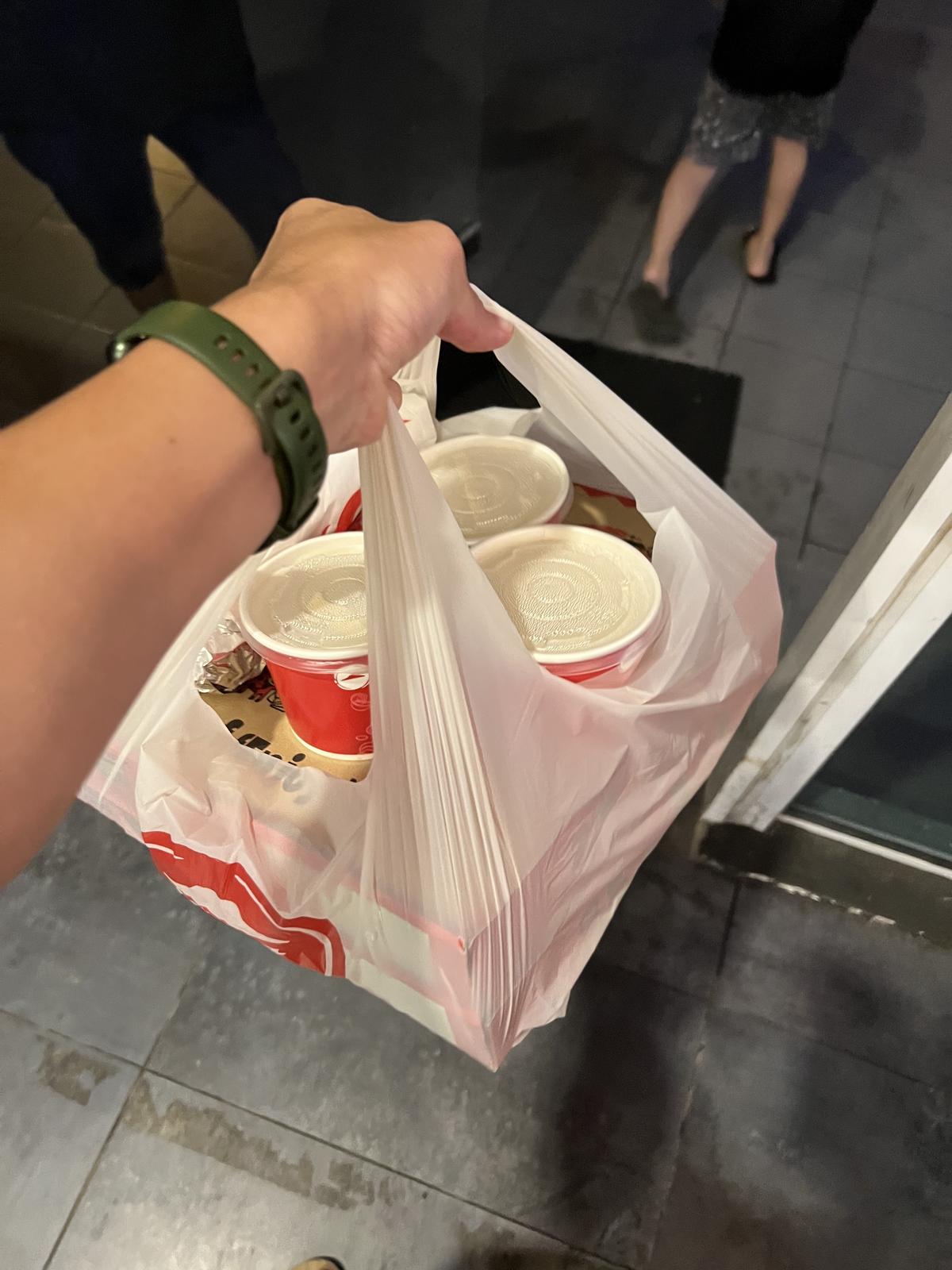 He also called upon Pizza Hut to improve its SOPs and train their staff better as they were a big corporate company and not an SME.
Received call from Pizza Hut
In a separate tweet, Abudi wrote that a senior manager named Mr. Sazali had reached out to him and apologised for the incident.
He was also offered a refund as a compensation which would take 14-21 days to be processed.
Anyways, he apologized and did hear the recording from 7:03PM, then 7:36PM and 8:31PM of mine. Lepastu dia offer compensation, boleh refund balik my order semalam and it will take 14-21 days. I told him that he should be training their staffs, particularly kat outlet tu.

— Abudi Alsagoff (@AbudiAlsagoff) October 16, 2022
While thanking Mr. Sazali for taking the initiative, he advised the latter to better train his staff on how to handle similar situations in the future.
What other unpleasant encounters have you faced at fast food outlets? Let us know in the comments!
READ ALSO:
---
---
---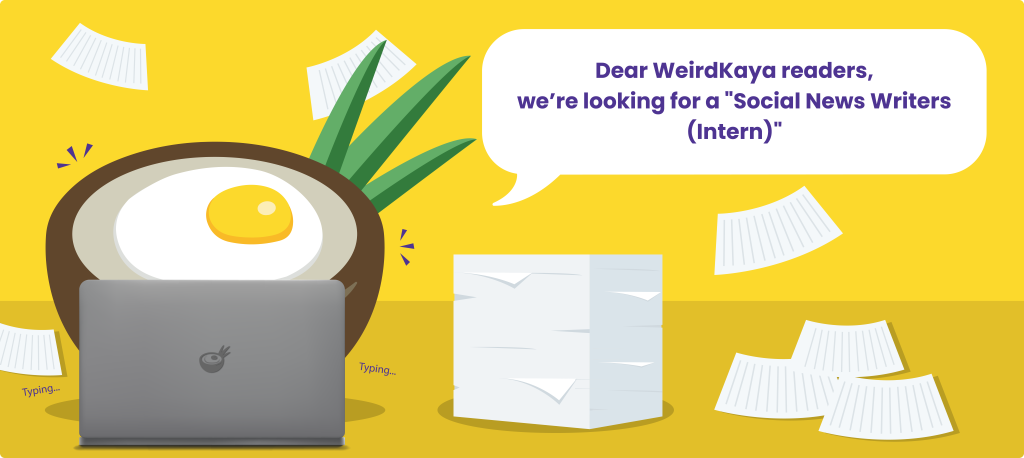 ---