SINGAPORE – A man who filmed himself inside a cargo lift got himself into a heated verbal exchange with a woman at Hougang Mall.
The video titled "1997 Otis Spec 90 Lift + Crazy Lady – Hougang Mall" was later uploaded to his own YouTube channel PotatoLift1 on Wednesday (June 15).
Watch it here:
"Re-film the thing!"
As the video reached the 5:11 mark, two women were seen entering the lift. The camera then panned to show the women, one of whom was dressed in a red shirt.
When she asked him what he was filming he answered, "The lift."
However, this seem to bother the woman greatly who said, "But I'm in the photo. Can you re-film the thing?"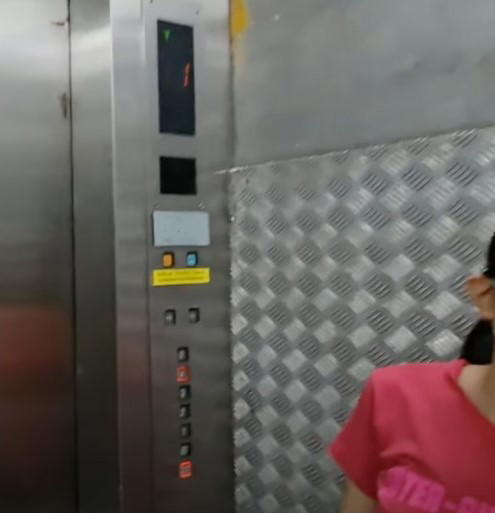 When her request was flatly rejected, the woman got even more frustrated and demanded that the man delete the recording, who of course, replied with a loud "No!"
Seeing that the woman wasn't backing off, the man then offered to cut her out from the clip but she insisted that he delete the entire thing.
She also asked him why he was so intent on filming the lift, to which he replied, "I'm filming the lift because I'm interested in lifts!"
The other woman then asked, "Maintenance?", and the man answered with a curt "No, I'm interested in lifts" before the video comes to an abrupt end.
'Lift enthusiast' explains himself
The man later reposted the video to adminsgfollowsalll's Instagram page along with a formal explanation over the clip.
For context I am a lift enthusiast. I was filming the lift at Hougang Mall around 6.30pm for 5 mins (already), then she came in and started asking me to delete the whole video just because her face was captured on it for a few seconds.
"I offered to cut her out but she still refused and tried to make me delete it. I refused as I had already spent 5 minutes filming and the lift was very busy.
"Then she started filming me and wanted to call the police. I ended up getting away but decided to post my side online in case anything happens," he wrote.
However, his explanation did not sit well with netizens, who accused him of being inconsiderate and rude to the woman.


Many also mocked the man's odd love for lifts and teased him over it.


The man later hit back at his critics in a scathing comment posted in the comment section of his original YouTube video.

Read also:
---
It's unrelated to the article but here's our brand-new podcast – Talk Je Lah!
---
Cover image via YouTube/PotatoLift1