The power of technology came to the rescue of a man after his car was broken into and his Apple devices stolen in Subang Jaya.
The entire incident was documented in a Jan 29 Facebook post by Arvin Tharan in the Facebook group USJ Community 社区, where he hopes to caution others about such situations.
Had Apple devices stolen from car
According to the post, Arvin wrote that his car was broken into on Jan 18 at SS14 at around 9.10pm after he had finished dinner at a restaurant.
When he went to check on his car, he found out that several Apple devices such as Macbook Pros, iPad and Watch were stolen.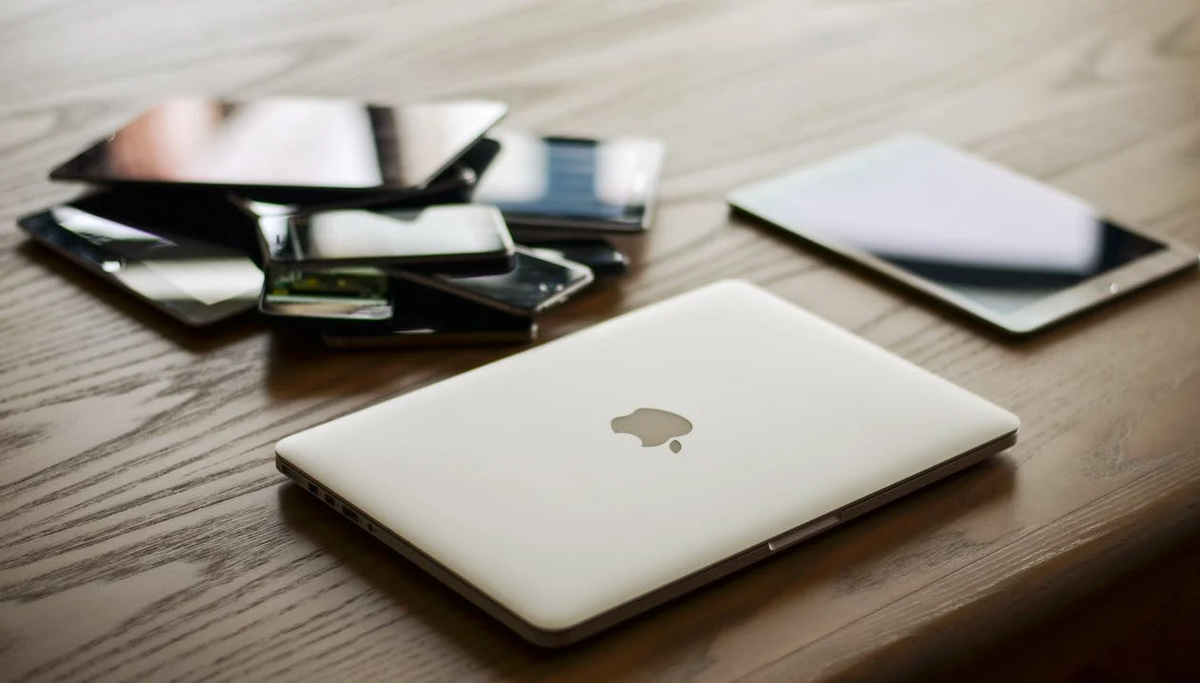 After taking some time to fully absorb what had just happened, Arvin said that he tried looking for CCTVs that could have captured what happened but found none directing towards his car.
Used 'Find My' app to track down thieves
Arvin then took out his phone and used the 'Find My' app to lock all of his Apple devices and discovered that his stolen devices were located 20 minutes away in Sri Petaling according to the tracking app.
Without wasting any time, he quickly drove to the nearest police station to lodge a police report and requested for extra help as he was still able to track the thieves down.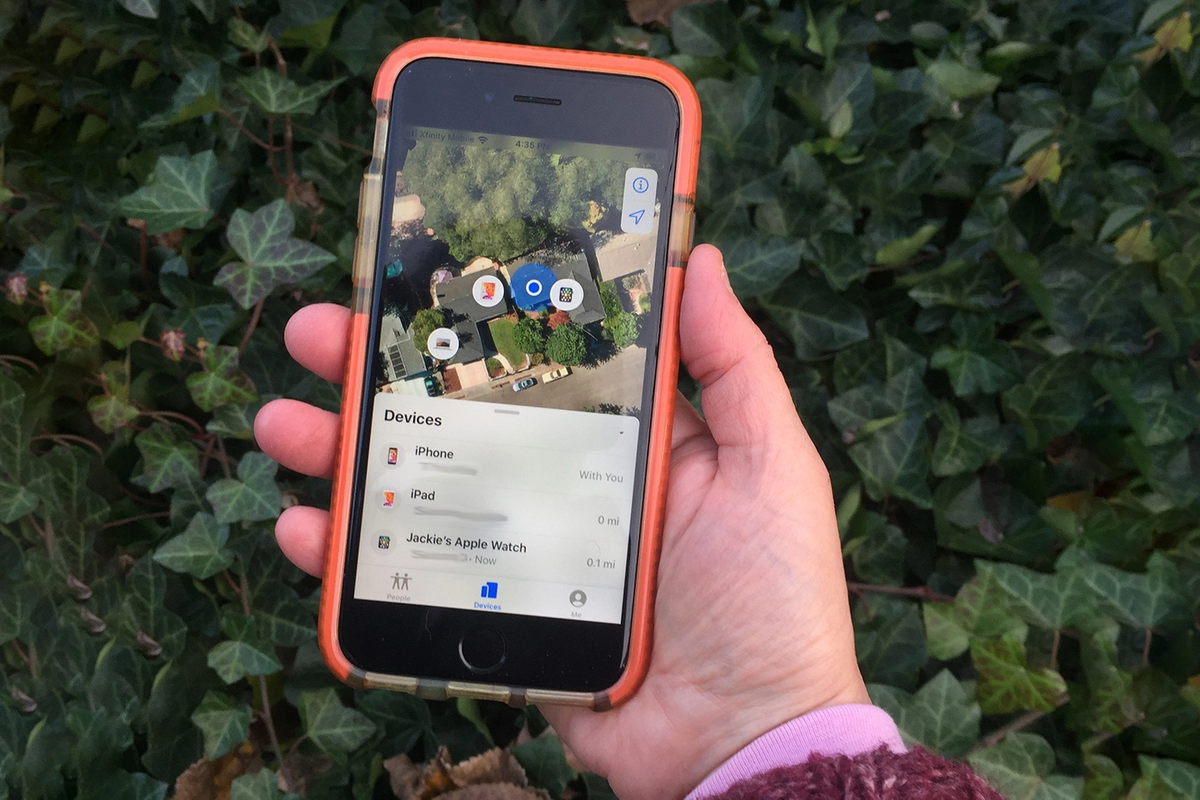 Thieves nabbed within 1 hour
After determining the location of the thieves at a kopitiam, Arvin was told to enter the premises first so as to not arouse suspicion.
Upon reaching the location, the cops advised me to look for these guys myself as the thieves might spot them, so I acted like I was looking for food to buy.
"I finally found the guy with my watch, and to make sure it was mine, I approached them really closely and acted like I was making an order near where they were sitting."
After narrowing his search to two men, Arvin walked out of the kopitiam and told the plainclothes police to check and arrest them.
He also said that the thieves had a long criminal record, with one of them being involved in 16 cases of car break-ins.
Praise for police and technology
The post has since garnered 1.8K reactions and 1.4K shares, where netizens had plenty of praise for Arvin's calmness and quick thinking, as well as the police's swiftness in apprehending the thieves.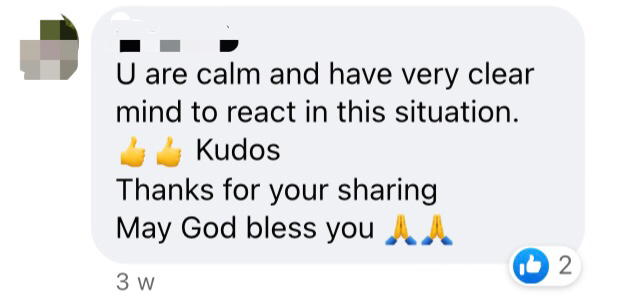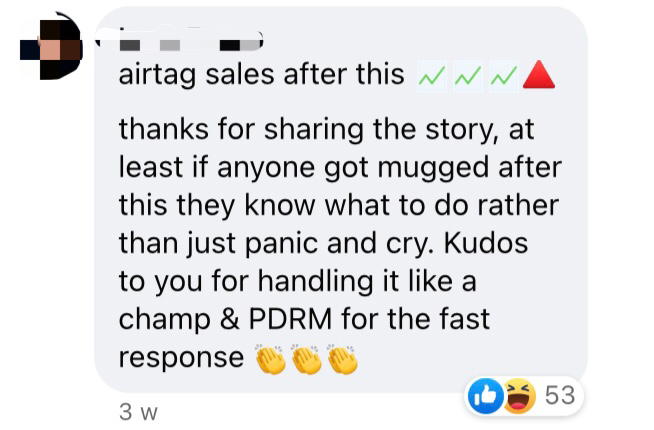 However, some questioned why Arvin left his valuables inside the car in the first place, where it would attract robbers to steal it.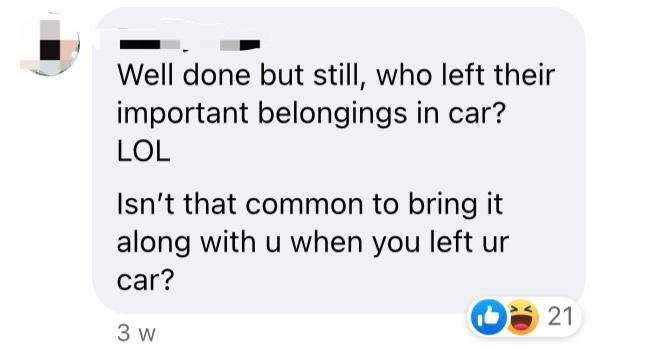 We're thankful that no one was hurt in this incident and always remember to not leave your belongings inside the car!
Read about a man whose 'tough guy' clip landed him in trouble here:
---
---