A driver was lucky to be alive with minor injuries after his Proton Iriz skidded and fell 9 metres onto a railway track near Wadi Hana at around 2am yesterday (Aug 8), reported Berita Harian.
Larkin Fire and Rescue Station Operations Commander Mohd Nazaruddin Ahmad Zainuddin said 11 rescuers were dispatched to the scene after receiving a report at 2.32am.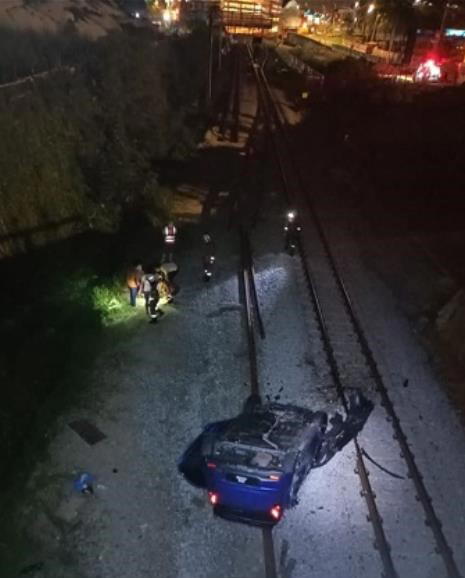 "As we arrived at the location, we found a 28-year-old man who suffered a slight injury.
"We went down with the medical team from Hospital Sultanah Aminah (HSA) to treat the victim before taking him up on a stretcher," he said.
Mohd Nazaruddin added that the driver had lost control of the vehicle while travelling from Tebrau Highway towards the city centre.
READ ALSO:
Cover image via Facebook/Jabatan Bomba & Penyelamat Malaysia & Berita Harian