KUALA LUMPUR – A double decker travel bus carrying 26 passengers flipped and injured 18 passengers last midnight as it was heading towards Bangsar on the Damansara Highway.
The accident happened at 12:17am (Jul 21) where the bus was already found to be flipped over.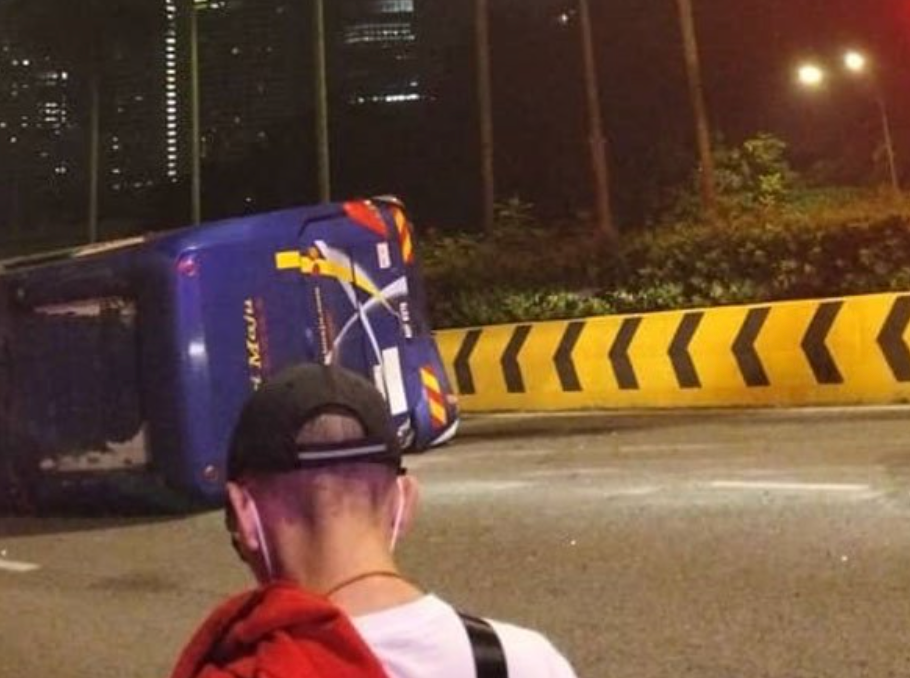 All 26 of the people inside did not manage to escape and were trapped till help came.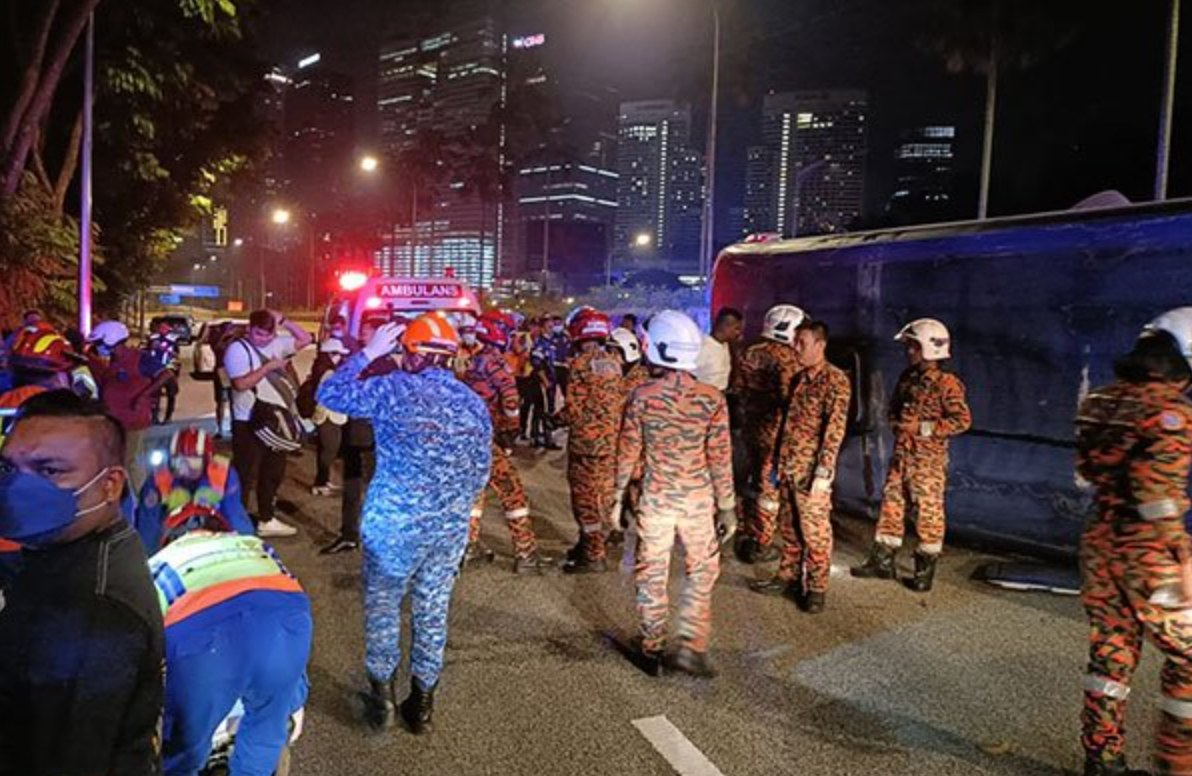 Rescuers from the Kuala Lumpur Fire and Rescue Department shattered the front window of the bus to provide and escape route for the passengers to safety.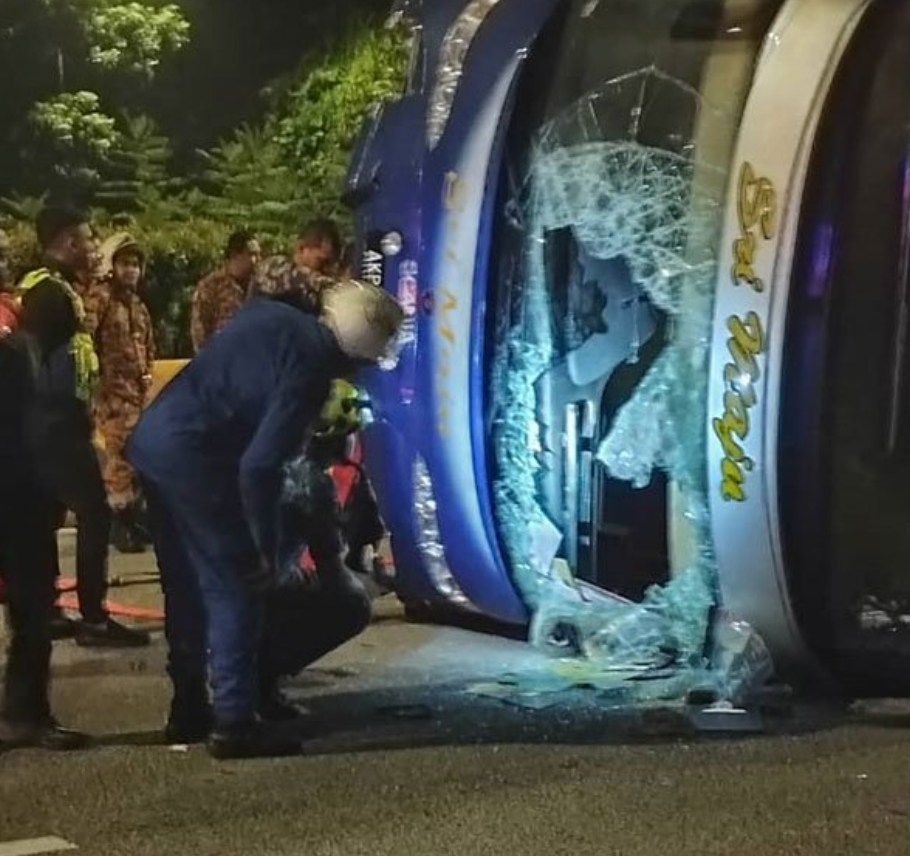 According to the commander in charge, the bus lost control as it made its way down from Ipoh to Kuala Lumpur using the Damansara Highway.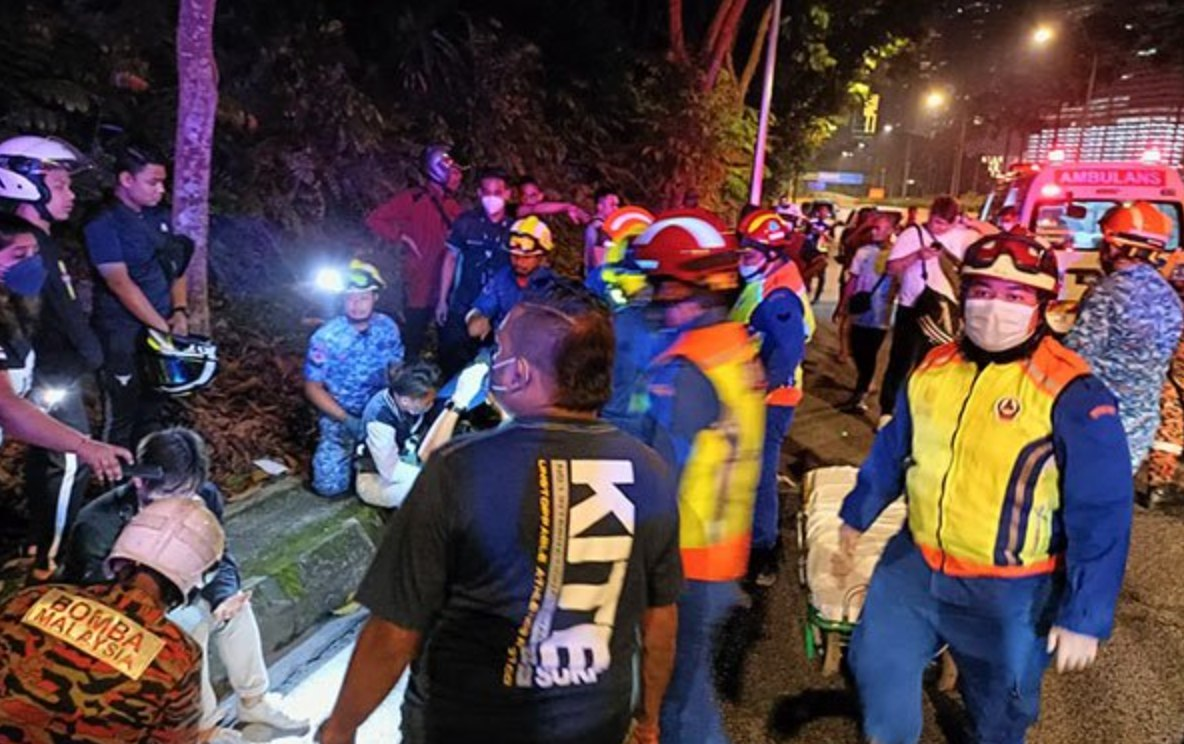 18 of its passengers were hurt, but news did not specify to what extent. All 18 were sent to a nearby hospital to receive treatment.
The remaining 8 were fortunately left unhurt.
Counts of road accidents in Malaysia decreasing
News of buses involved in accidents isn't new to Malaysian drivers since more cases like this has happened in the past half year.
Although Statista reports a decline in road accidents in 2020, accidents involving buses are still many.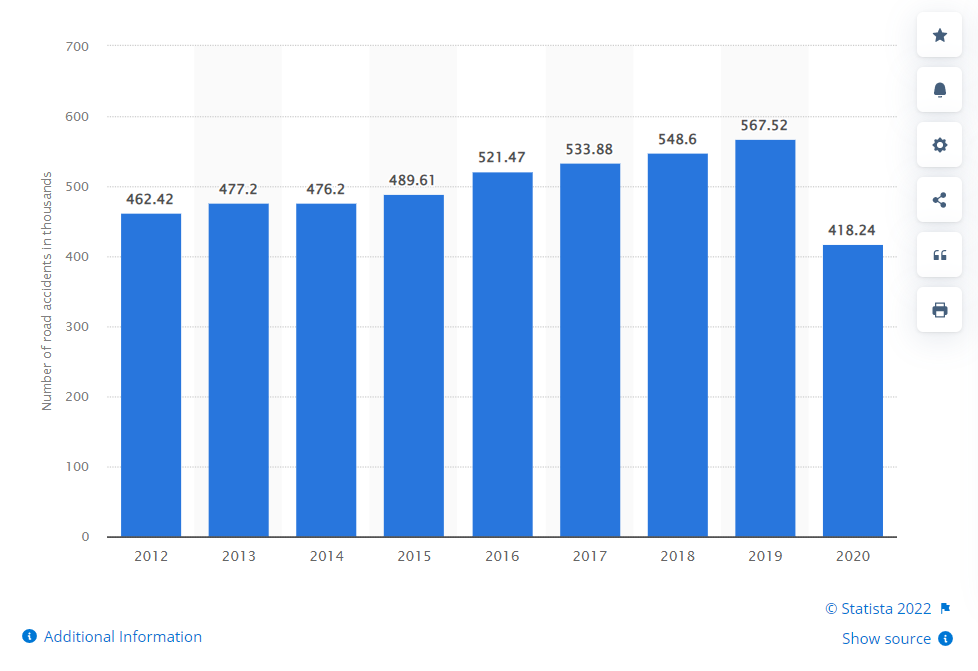 Specifically, a study done in 2022 found that bus accidents in 2019 increased by 73% to 66 buses compared to in 2018, which was only 38 buses.
This study also pointed out that bus accidents are way more dangerous as they easily carry more than 40 passengers in a ride.
Therefore, is more at risk of putting more people in danger.
Hence, bus drivers need to be more vigilant on the road for the safety of all!
Read also:
Cover image via Facebook/988.