JOHOR BAHRU – An angry netizen took to Facebook to rant about his experience at a all-you-can-eat steamboat buffet where he was prevented from helping himself to more prawns.
In the post uploaded to the group Johor Bahru Consumers' Complaints Platform, he recounted how he had paid RM39.90 and only eaten "a small portion" of prawns when the owner suddenly told him that he couldn't take any more.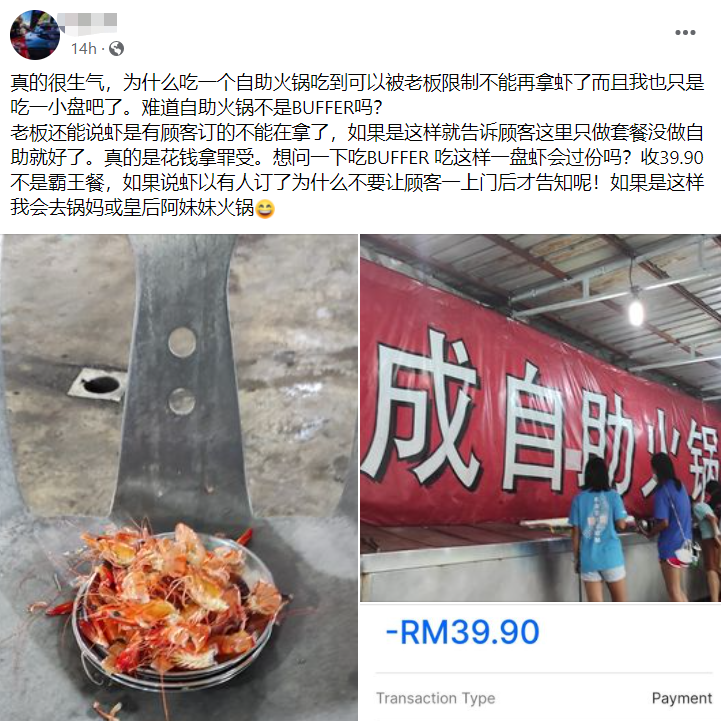 What angered him even more was when the owner explained that other customers had placed orders for the prawns, thus triggering a last-minute rationing.
If this was the case, why didn't the owner inform customers that the restaurant only serves set meals and not all-you-can-eat buffet?
"I paid RM39.90 for this meal. Why couldn't he tell us beforehand before I stepped into the restaurant?", he angrily wrote.
---

---
A case of kedekut-ness?
In the comment section, many agreed with the netizen and said that they had received the same treatment from the owner.
One wrote how the owner had limited the prawns to only one bowl per table and were told by the employees that only two pieces of prawns were left.
However, when a group of new customers walked in, they were served with a bowl of fresh prawns.

Another said that he experienced a similar situation but this time it involved crabs.

Aside from the horrible customer service, several netizens also complained of the restaurant's lack of cleanliness and were shocked to see the restaurant still in operation.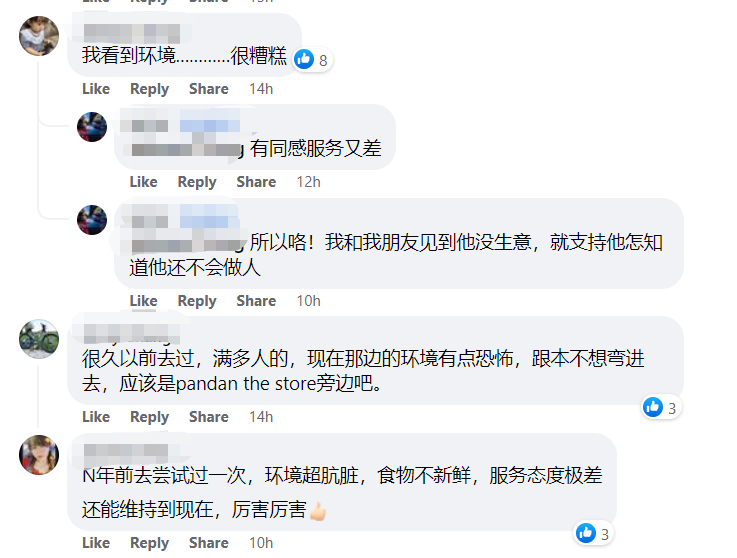 What are some other nerve-wrecking encounters you had at buffets? Share with us your stories!
Read also:
Cover image via Facebook.