SIBU – A woman was left with a gaping hole in her wallet after she was served a bill amounting to RM60 for a bowl of ikan patin (catfish) noodles.
In a Facebook post, she wrote that she had gone to a coffee shop at Sarikei and ordered the dish, not knowing that she would come to regret it later.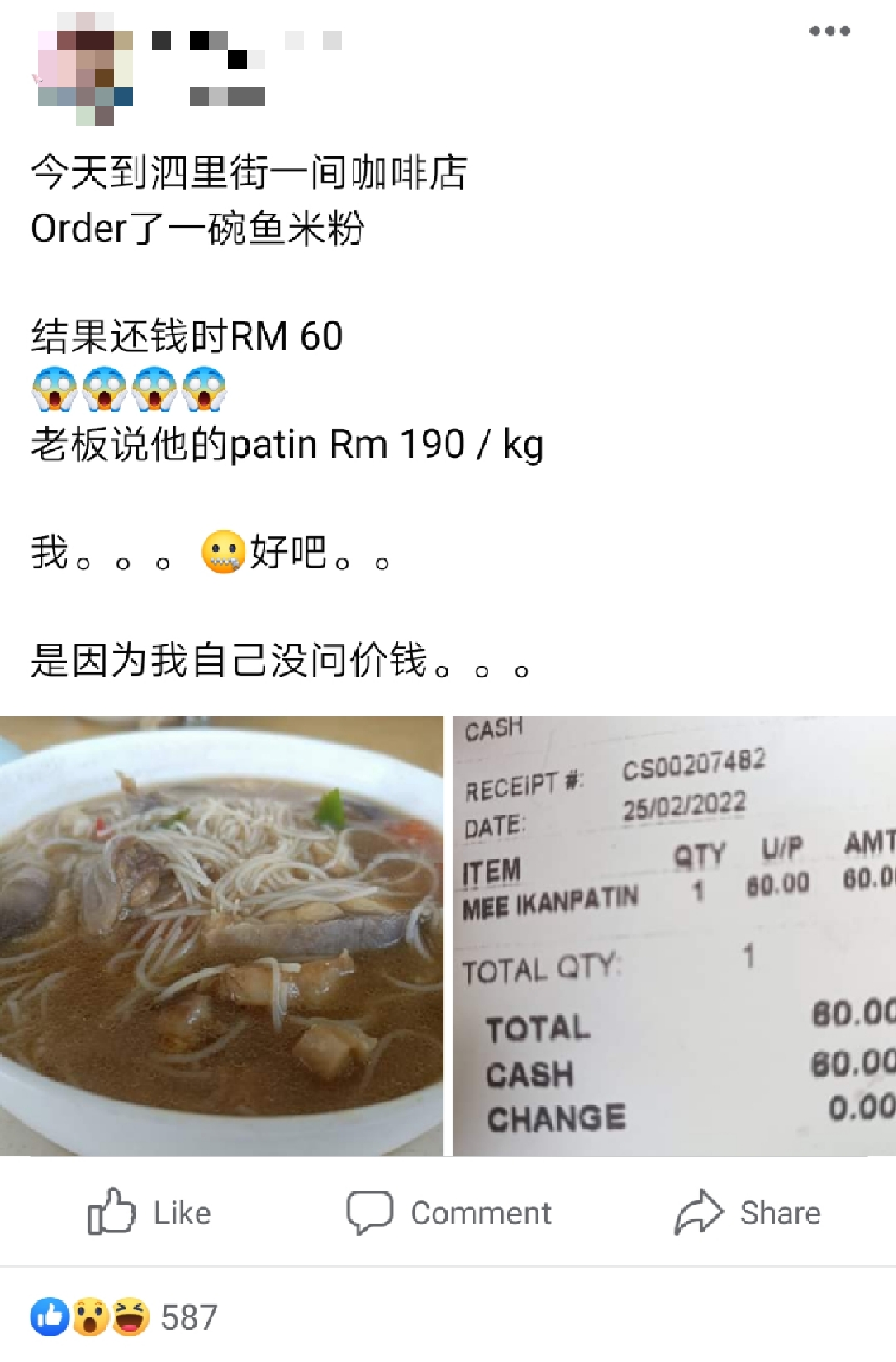 I was shocked that it was RM60! The boss later told me that 1kg of ikan patin costs around RM190.
However, she also added that she was to blame for the fiasco as she didn't ask about the dish's price before ordering it.
'Wah so cheap!'
The incident has amused netizens, with one writing, "Where did you order this? I've been wanting to eat such affordable ikan patin noodles."
Another claimed that ikan patin only costs RM3.30 per kg in KL. Seriously, bro?

Another cheekily wrote, "Did you order the siakap (barramundi)?" – a reference to the infamous incident where a group of tourists paid more than RM1,000 for the dish.

READ ALSO: Tourists Shocked Over Being Billed RM 1,196.80 For 'Siakap' In Langkawi
If you haven't read about it, you can check out our coverage here: