If you're one who has yet to find a boyfriend or girlfriend, you've probably been teased endlessly over your singleness or given advice on how to leave the single life.
For a man named Ariff Peter, his tactic in attracting a potential partner was to put up a banner and handing out flyers in public.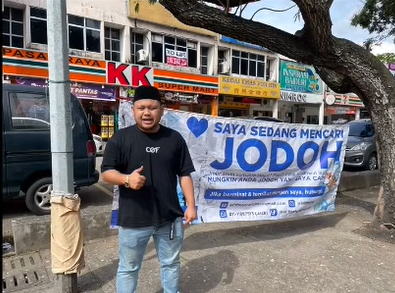 According to Ariff's TikTok video, he got tired of getting stuck in the friendzone and decided that he had to do something drastic to change his fate.
On the banner, it said that Ariff was looking for a soulmate and included his social media handles where potential girlfriends can contact him.
He also distributed flyers listing down the qualities he is looking for in his future wife —one who wants lots of children, is good at cooking, and willing to be a housewife after marriage.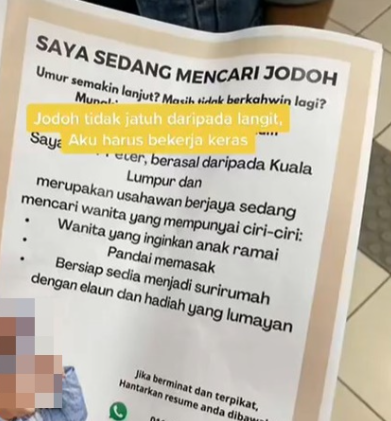 Kosmo! also reported that Ariff's also offering a RM10,000 reward to the person who successfully finds him a match.
Watch the video here:
We feel you, bro
Ariff's video has since caught the attention of netizens, who rushed to offer their sister's hand in marriage.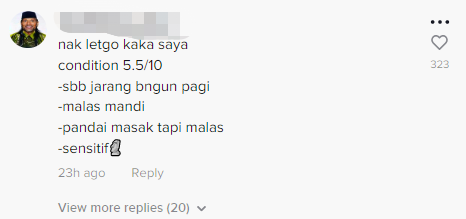 Meanwhile, several single men cheekily asked whether they could use Ariff's banner to net themselves a wife.

Some also praised him for the creative marketing tactic.

What lengths will you go to just to secure a partner? Share with us below!
Read also:
---
---
Cover image via TikTok/@ariffpeterhensem01.
---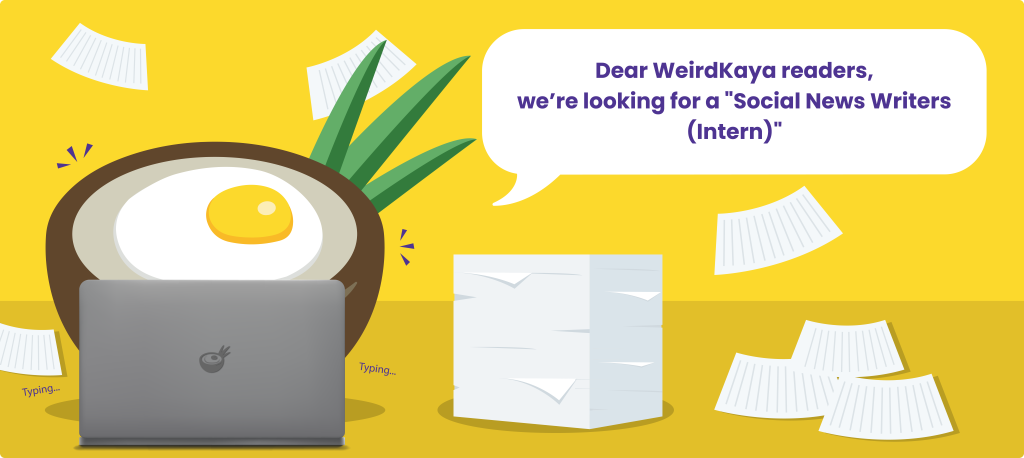 ---