IPOH – Nestled among the multiple limestone karst formations, Tasik Cermin is one of the famed attractions in Ipoh, Perak.
Yesterday in a viral TikTok post, a man was caught on camera jumping into the lake. The clip garnered 2.1M views, 158.4k likes as of the time of writing.
Among the crowd of tourists, the man in black climbed on the fence before plunging into the lake.
His baffling action was captured in a 15-second video uploaded by @iamsyafiruz. The original poster admitted he was also puzzled by the man's action.
You can watch it here.
However, the man in black was not done yet. In the next video posted by @iamsyafiruz, it showed the man with his clothes drenched, make a second attempt to jump into the lake.
While the caption of the clip said "He's an Arabic and not Malaysian," local authorities have yet confirmed this claim.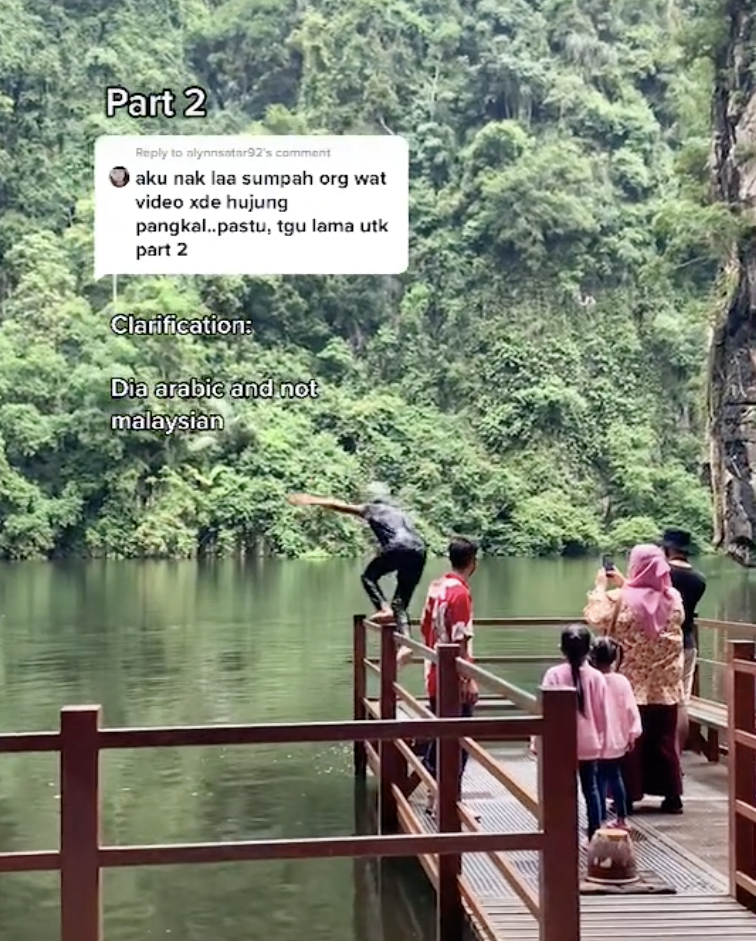 Swimming prohibited
When contacted by Kosmo yesterday, Ipoh City Council (Majlis Bandaraya Ipoh, MBI) stated that visitors and tourists are not allowed in the lake.
Ipoh Mayor, Datuk Rumaizi Baharin, told the news outlet that the council is investigating the individual involved.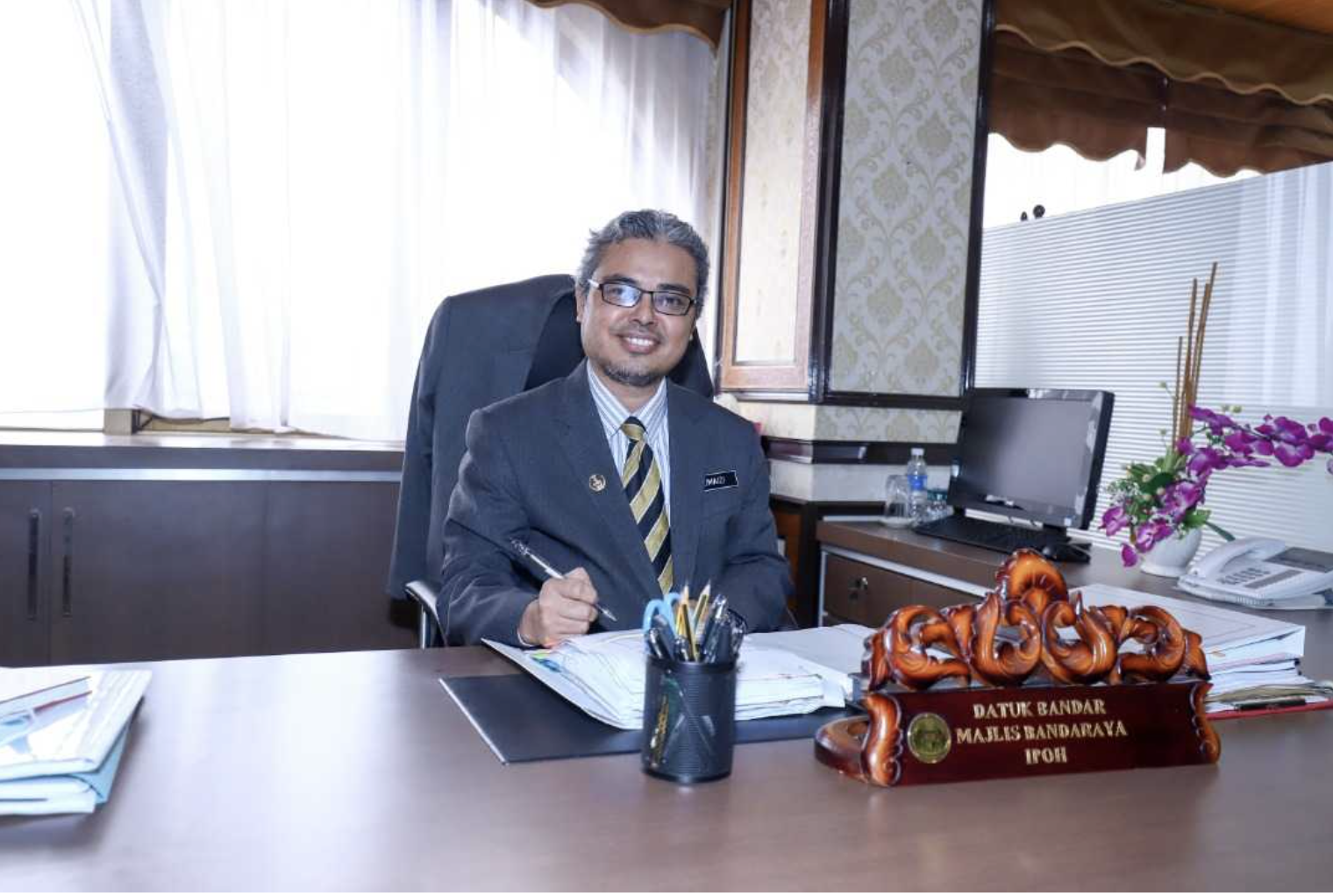 "We're still looking for the man and will charge him in accordance with the law."
The MBI will also appoint a special task force to overlook the safety measures near the lake.
Meanwhile, many netizens expressed their displeasure with the man's actions in the video, fearing that it might lead to the closure of the recreational area.


Read also:
---

---
Cover image via TikTok/ @iamsyafiruz
Editor: Sarah Yeoh