KUALA LUMPUR – TikTok user @rizqindaniel's video of him calling for help after mistakenly walking into a female washroom went viral, garnering 1.1 million views in just 2 days.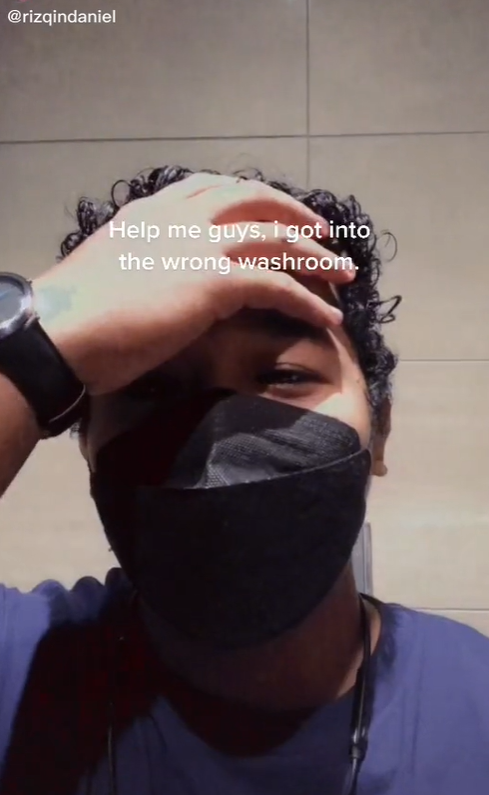 In a series of 4 TikTok videos, he recorded the whole incident of him, stuck in the female's washroom.
According to Sin Chew Daily, this incident happened at Sunway Velocity.
In the video, @rizqindaniel seemed to be frantic, realising he entered the wrong washroom after hearing voices of females talking outside his cubicle and spotting the women's trash bin.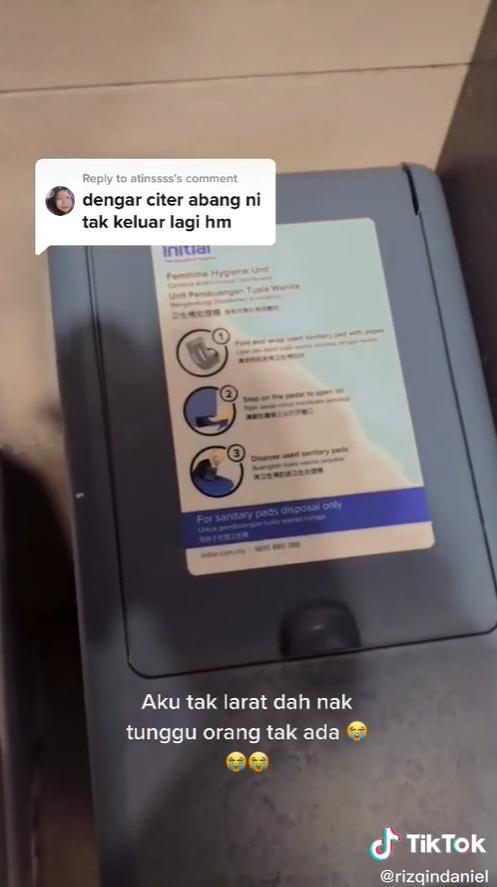 Not knowing how to get out without feeling embarrassed or scaring the women inside, he remained silent and waited in his cubicle for the washroom to clear out for almost 10 minutes.
"I don't think I can wait it out any longer for the toilet to empty out."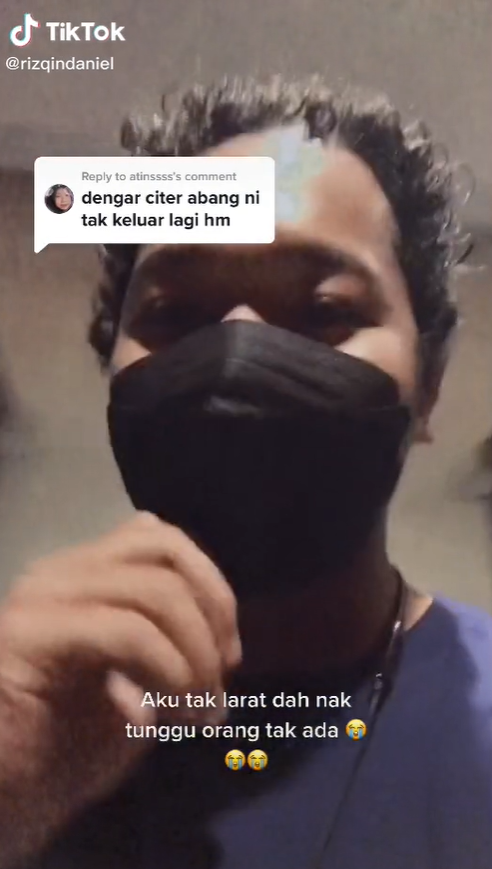 In a video of him explaining how he managed to escape, he talked about how a group of Chinese women were chit-chatting in the toilet for very long.
When the ladies left the toilet, the announcement that the mall will be closing soon played through the PA system.
Right at that moment, he decided to make a run for it and successfully escaped the female washroom with no eyewitness.
In his video, he also thanked those who have replied to his video with funny comments and suggestions for his escape, keeping him entertained throughout his time in the female's washroom.
Here's the "help" that TikTok netizens offered to him:
"Don't worry bro, I was an ex-solder. Just get out of the toilet using the windows surrounding you. Run and jump. I can confirm you won't need to face embarrassment."

"Bro, just exit your cubicle, pretend to be shocked and say, 'Isn't this the male's toilet?""

"Pretend to be a cleaner bro."

Finally, he explains that none of this happened on purpose.
It was really unintentional, so sorry to all the ladies."
Have you had a wrong-toilet encounter too? Share with us your story below!
Read more funny news here:
Cover image via TikTok @rizqindaniel.