During our primary school years, we all have experienced difficulties in certain subjects no matter how hard we try or with our parents' help.
However, one father in China was dealt a heavy blow after his son scored a dismal 6/100 for his math exam despite teaching him everyday for a year.
Taught math continuously for a year
According to Qilu Evening News, the man was so determined to see his son come out on top in his exams that he would spend time to do revision with him everyday in spite of his busy schedule.
Taiwanese outlet ET Today also reported that the man's son often scored inconsistent results, where he would score between 40 to 50 marks, up to 80 to 90 marks.
Unfortunately, he was given the biggest shock of his life when his son brought back his report card, where it showed that he only scored 6 marks in total for the math exam.
Out of frustration, the man broke down in tears and buried his face in a towel while his wife filmed his reaction.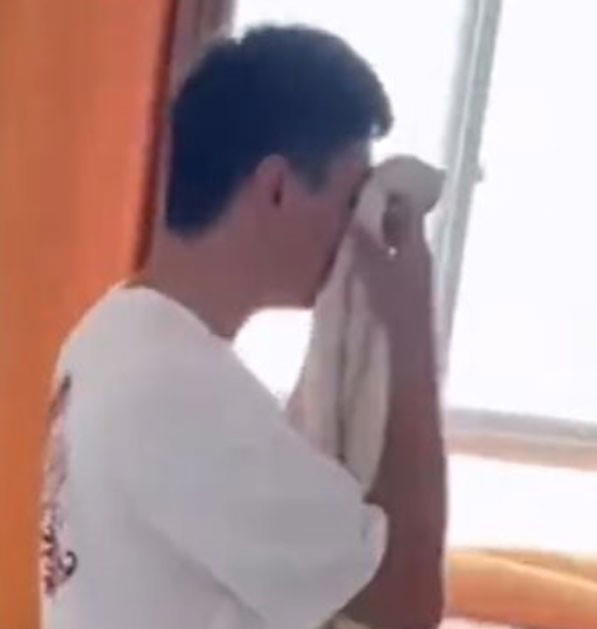 He could also be heard saying in between sobs, "I don't care anymore. All my efforts were wasted in vain. Let him struggle on his own".
Watch the video here:
Whose fault was it?
In the comment section, netizens were divided as to who was responsible for the boy's poor results.
Some were shocked to see how low the scores were even by failing standards.
"6 marks is a bit too much (or too little in this case)."

Others wondered whether the man had taught his son using the correct method or if this was the latter's way of protesting against his teaching.
"It's quite obvious that he's rebelling. It's impossible for him to score only 6 marks even if he took the paper himself. The kid with Down Syndrome in my son's class could score more than 6 marks."

"Is it because of the dad? Or else he could have scored 9 marks."

They also believed that the man probably wasn't fit to teach his son and urged him to leave it to the professionals.
"I think parents shouldn't teach blindly. To be honest, they don't necessarily know their child's development or how to teach properly. Sometimes putting in more effort doesn't mean you'll get the same amount of return. Just leave it to the professionals."

Read also:
---
It's unrelated to the article but here's our brand-new podcast – Talk Je Lah!
---
Cover image via Weibo/Qilu Evening News