While Singaporeans and Malaysians often are able to get along on most occasions, there's one that is bound to rile up Malaysians for sure — the issue of Singapore-registered cars pumping RON95 petrol.
In yet another instance, Malaysian netizens were triggered by a photo of a man driving a Singapore-registered Mercedes and nonchalantly pumping RON95 petrol into it.
Pumped RON95 petrol into Mercedes
In a post shared to the Facebook group Malaysia-Singapore Border Crossers(MSBC) 马新过境者, it showed a man clad in a black top and pumping RON95 petrol into his Singapore-registered silver Mercedes.
According to the post caption, the man had tried to put on a calm demeanor but failed in doing so thanks to his eye contact.
(He) tried to relax…but his eyes were darting from left to right like a naughty cat.
However, the location of the petrol station is not known.
'He's nothing but a thief'
Naturally, Malaysians didn't take too kindly to the man's act and expressed their anger in the comment section.
"A robber and thief. The (petrol) subsidy which was paid for by Malaysians with their taxes have been stolen for years by robbers and thieves from a richer and developed nation."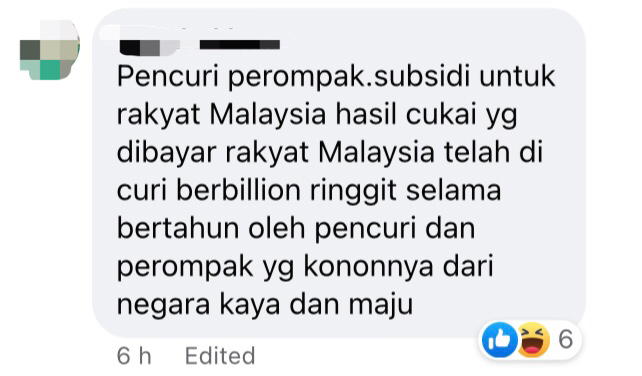 "Revoke the license of the petrol station for breaking the law. Confirm the staff at the Shell petrol station have seen Singapore-registered cars pumping RON95 petrol."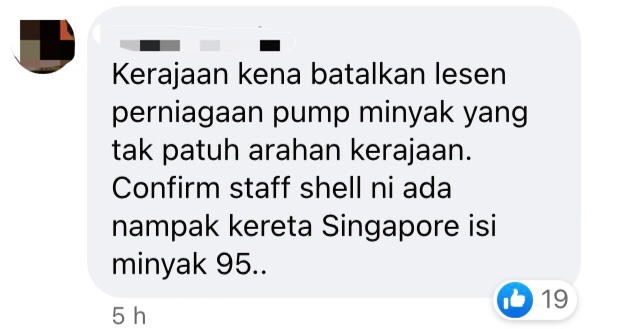 Meanwhile, some were upset by the OP taking a photo of the perpetrator instead of confronting him there and then.


Under Malaysian law, owners of foreign vehicles who are caught pumping RON95 petrol can face a fine of up to RM1 million or a jail sentence of not more than three years, or both.
As for entities and companies that unable such acts to happen, they are liable to a fine not more than RM2 million.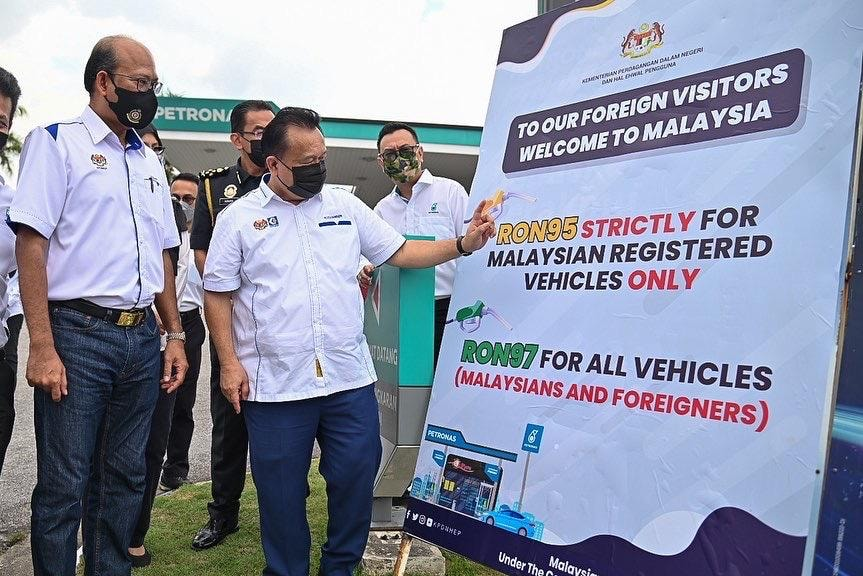 Unfortunately, enforcement has been rather lax, where most offenders are able to get away with it scot-free.
Less than a week ago, a driver was seen 'dapao'-ing RON97 petrol from a petrol station in JB:
---
---
---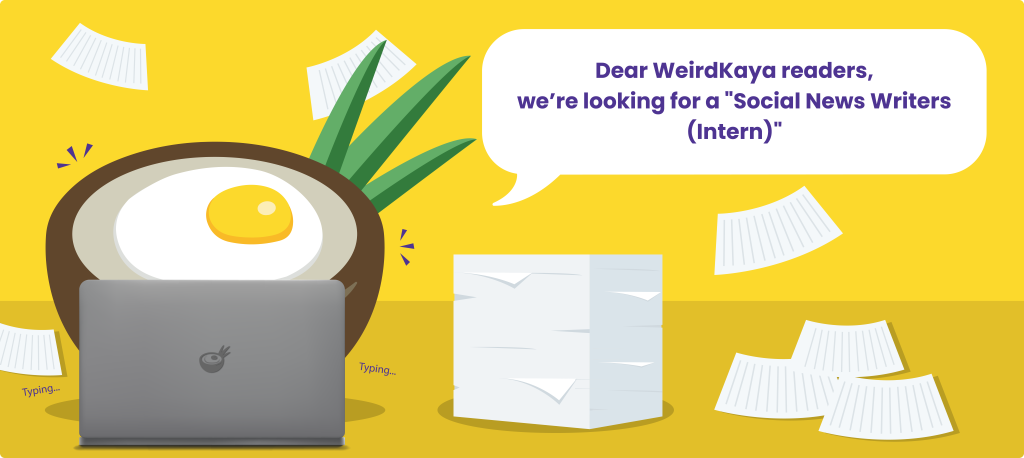 ---