An unidentified man was seen attempting to kill himself by jumping off the balcony from the 4th floor of a Cheras Residence last night.
According to a video that has been shared wildly online, the man dressed in a white t-shirt and black pants was seen standing on the edge of the balcony as onlookers screamed in terror.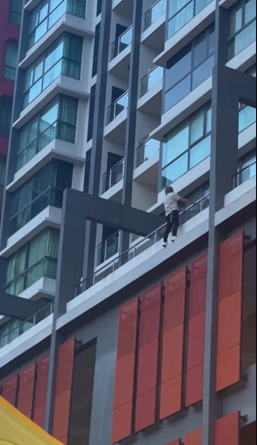 Bomba spend 1 hour coaxing the man
In a statement by the Fire and Rescue Department of Malaysia Pusat Gerakan Operasi Kuala Lumpur (PGOKL), they received a distress call at around 7.30 pm.
A team of 18 firefighters from the Pudu and Hang Tuah station was then dispatched to the scene along with 2 FRT machines, 1 ALP machine, and an Emergency Medical Rescue Services (EMRS) van.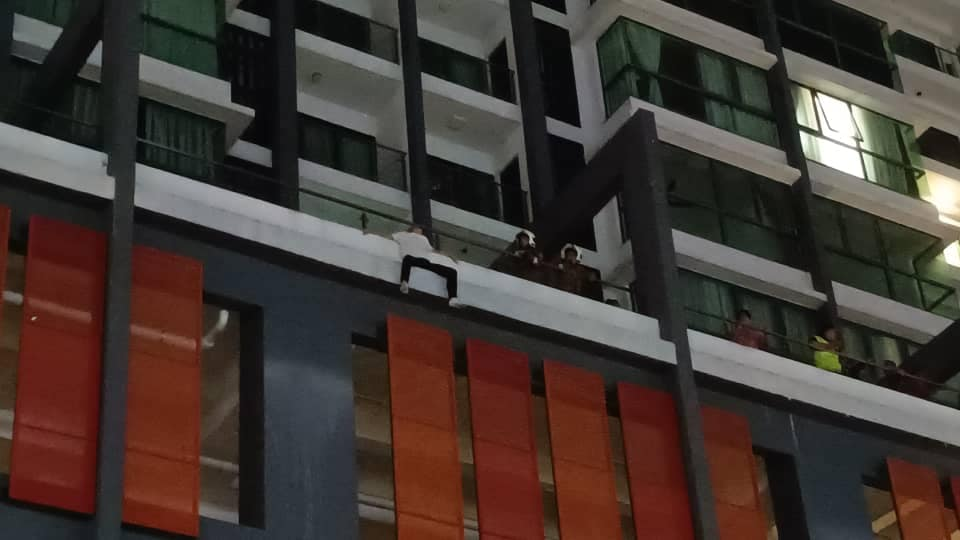 The rescue operation's commander Japari bin Tajudin told Malaysia Gazette that the man was in his 40s and had tried to jump off the 4th floor.
"However, the firefighters spent one hour convincing him to step back inside and he was brought to safety at 9.08 pm," he said.
The man was later handed over to the police for further action and the operation came to an end at 9.33 pm.
If you are feeling depressed or need a listening ear, please call the following helplines: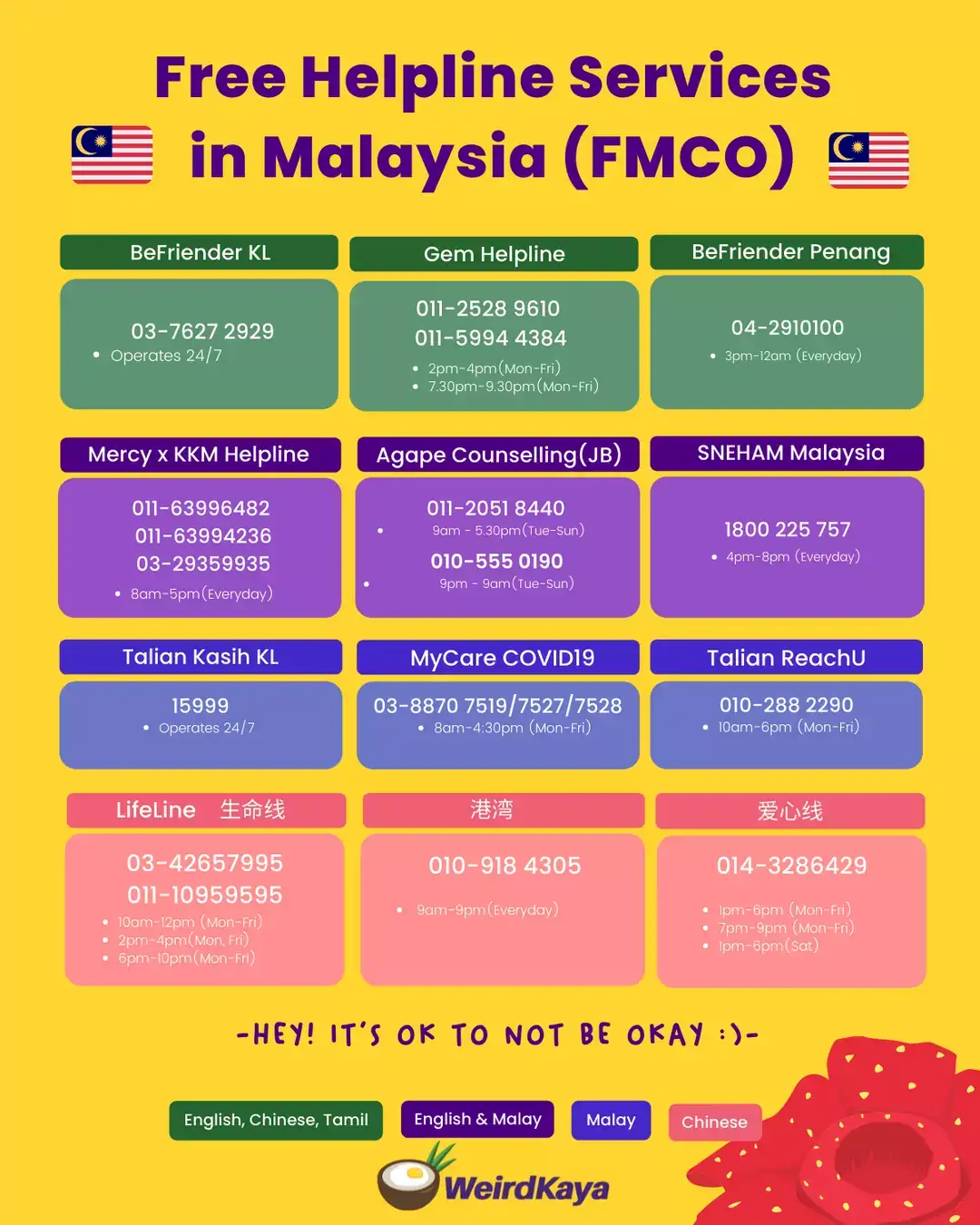 READ ALSO:
---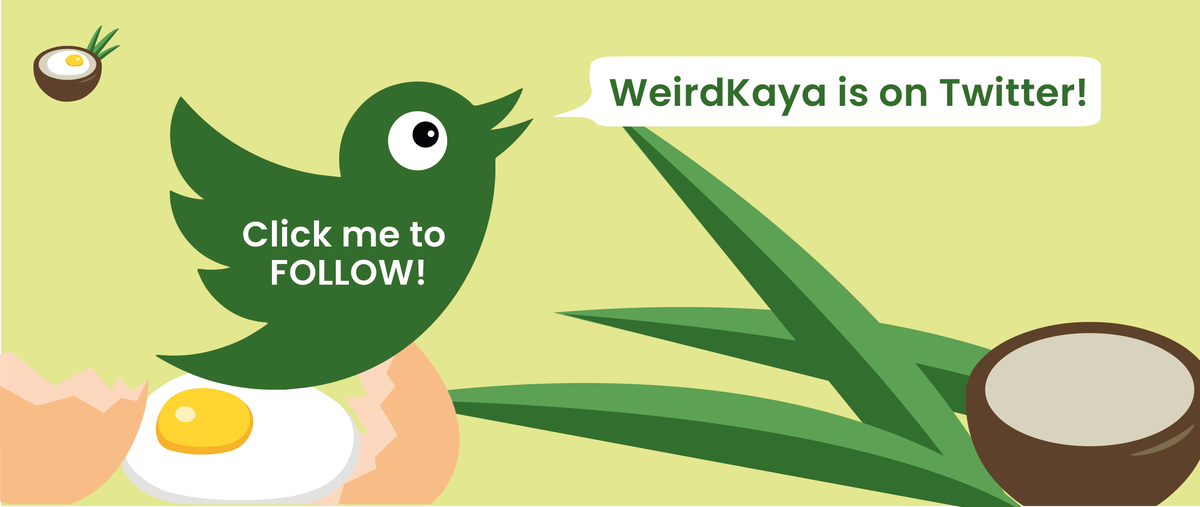 ---
---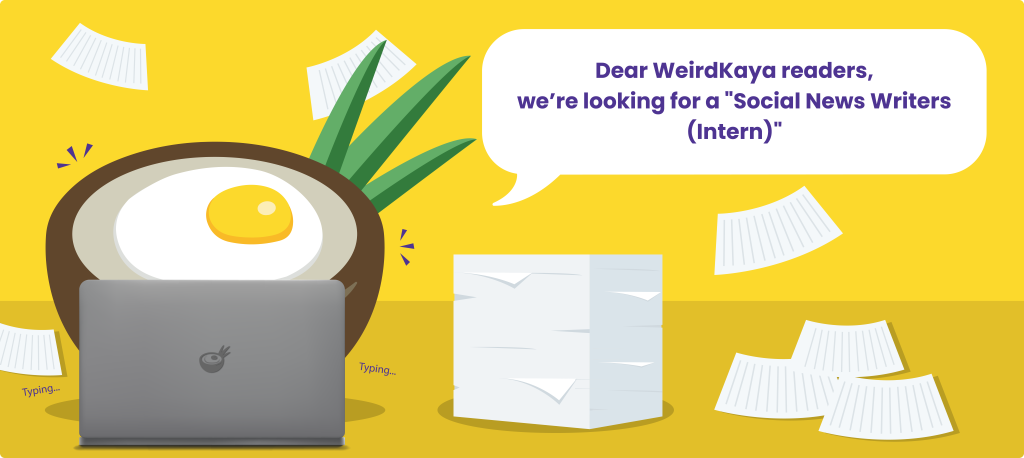 ---