HANOI – The swimming quartet proved that #MalaysiaBoleh at the 2022 SEA Games after bagging a silver medal and setting the new national record of 7mins and 19.75s for the 4x200m men's free relay.
A big congratulations to the Malaysian swimming quartet formed by Welson Sim, Lim Yin Chuen, Arvin Shaun Singh and Khiew Hoe Yean for their record-breaking win.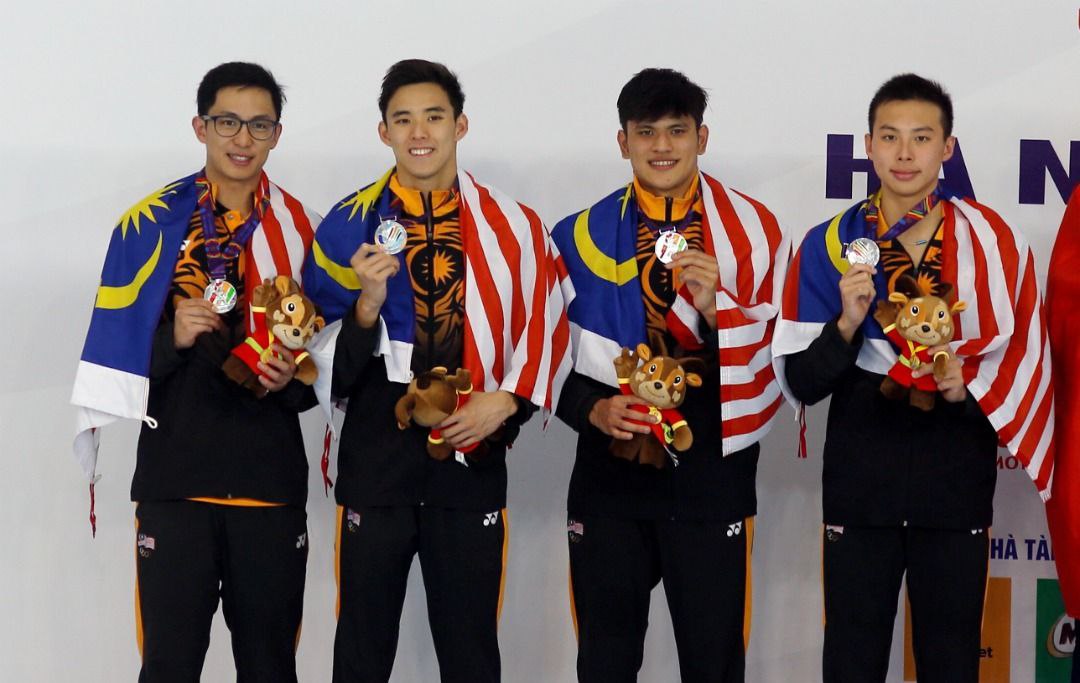 This new achievement was a long time coming as the previous best was obtained 8 years ago in the 2014 Glasgow Commonwealth Games where Welson Sim, Lim Ching Hwang, Kevin Yeap dan Vernon Lee finished the relay in 7mins and 26.74s.
This comes as a double win for the Malaysian team as they beat the former champion coming from Singapore, Jonathan Tan, Glen Lim, Joseph Schooling dan Quah Zheng Wen, who missed the mark only by a split second, recording 7mins and 21.49s.
On the other hand, the Vietnam swimmers were congratulated with the gold medal after finishing the relay in 7mins and 16.31s.
---

---
According to Kosmo!'s report, Welson had stated that the team performed without a single drop of pressure despite facing off the champion-holding Singaporean team.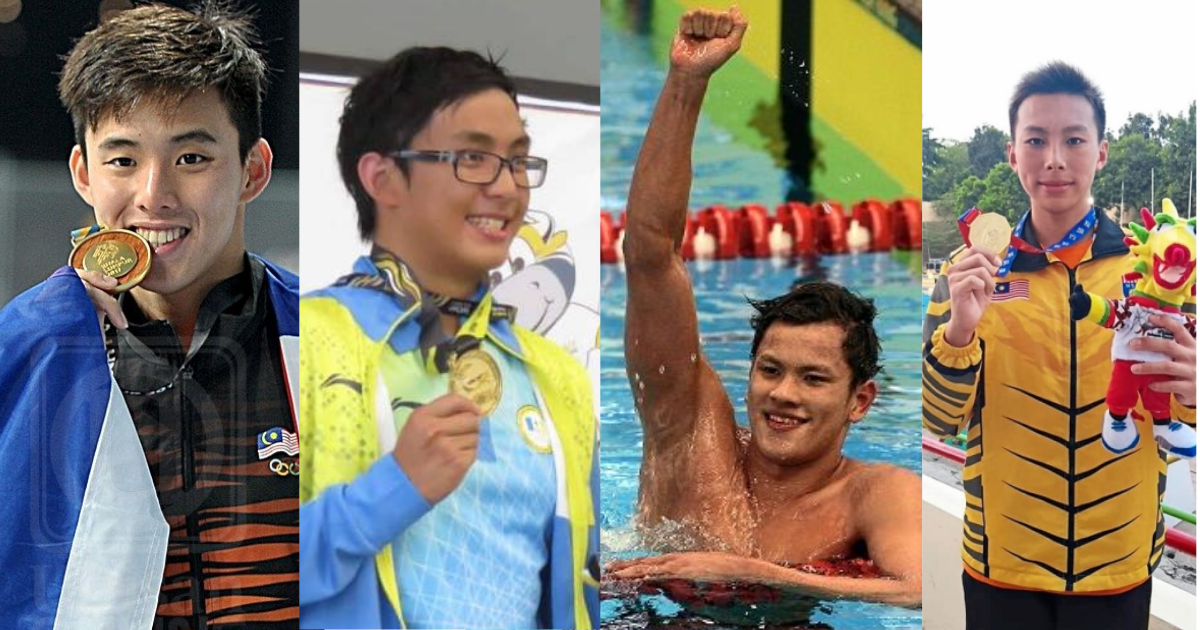 "We realized we could break the national record if everything went well and I think, we played well today," said Welson.
It all boils down to your mental strength. In a game like this, anything can happen."
"It is interesting to be able to beat a tight enemy in the pool. In several previous editions of the SEA Games, we were not able to compete with Singapore, but this time we gave a fierce competition, including towards Vietnam."
Read more:
Cover image via Kosmo!.