BANGKOK – A female elephant and her calf were rescued by a group of veterinarians and the Khao Yai National Park staff after they both fell into a 2-metre deep manhole.
In a dramatic video which has gone viral on social media, rescuers had to use a boom lift and a digger to save the pair.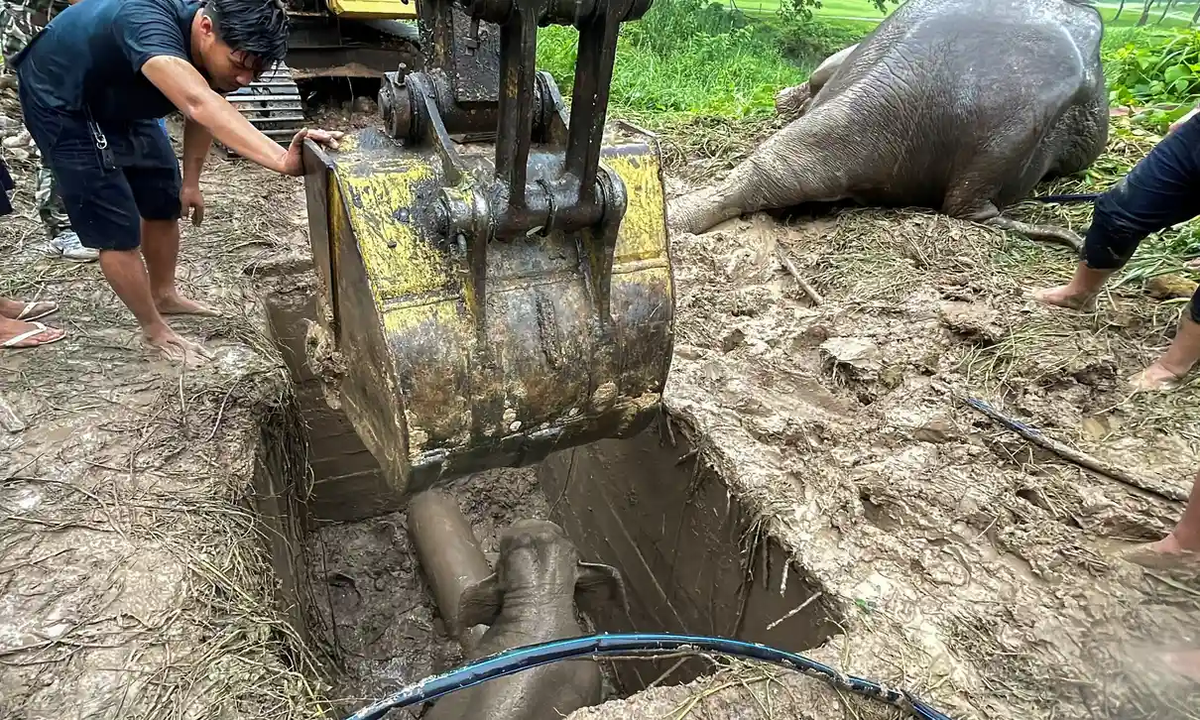 According to Thai PBS, the incident happened on a rainy day near a resort in Muang district of Nakhon Nayok province yesterday (July 13).
The headman of Village 8 in Saleeka subdistrict, Saksiri Siriboon said that he encountered a herd of about 30 elephants, including some calves at approximately 1am.
Suddenly, one of the calves, who was a year old, fell into the manhole and tried its best to climb out but was unsuccessful while its mother looked on helplessly from above.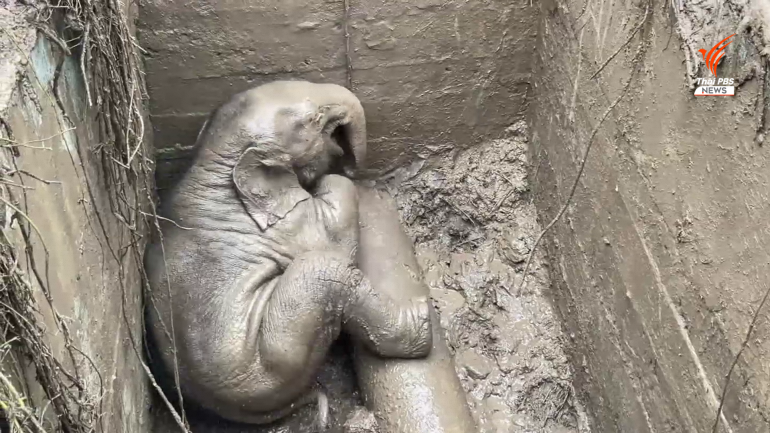 Saving the elephants
After arriving at the scene, rescuers first sedated the female elephant with three tranquilizer shots, causing its head to slump headfirst into the manhole while its two hind legs rested against the rim of the manhole.
Despite the awkward position, the calf was still able to suckle from its mother.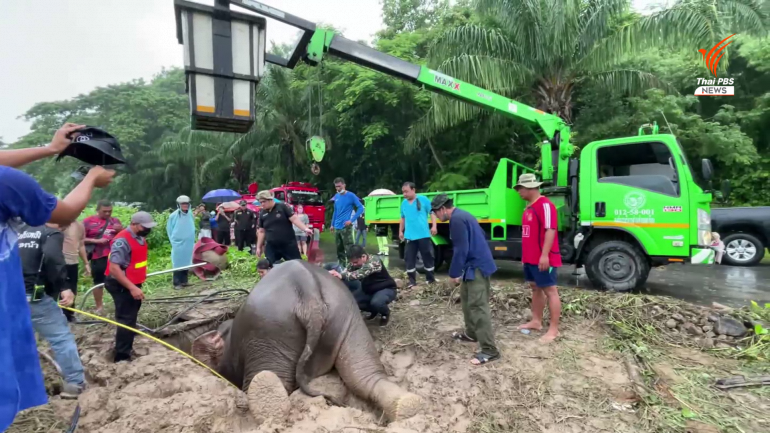 With the help of the crane, they first pulled the female elephant out from the manhole to prevent suffocation.
Upon pulling her out, a vet and her team performed CPR on the elephant as it had fainted while the calf trumpeted loudly as it tried to get close to its mother.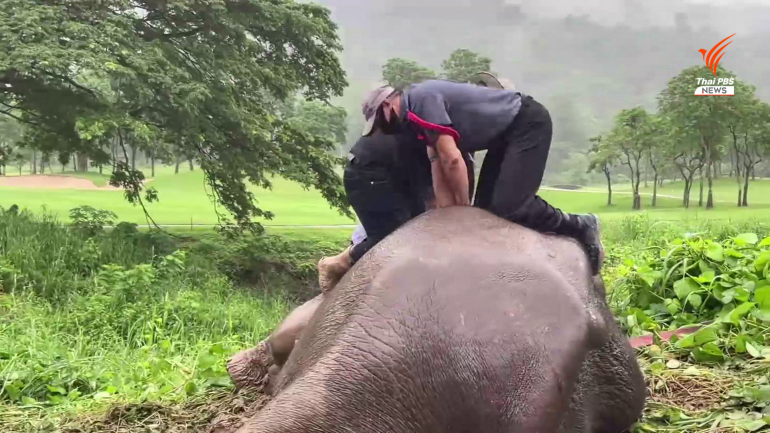 Not long after, the calf was pulled out from the manhole and it immediately laid next to its mother and suckled on her until she regained consciousness.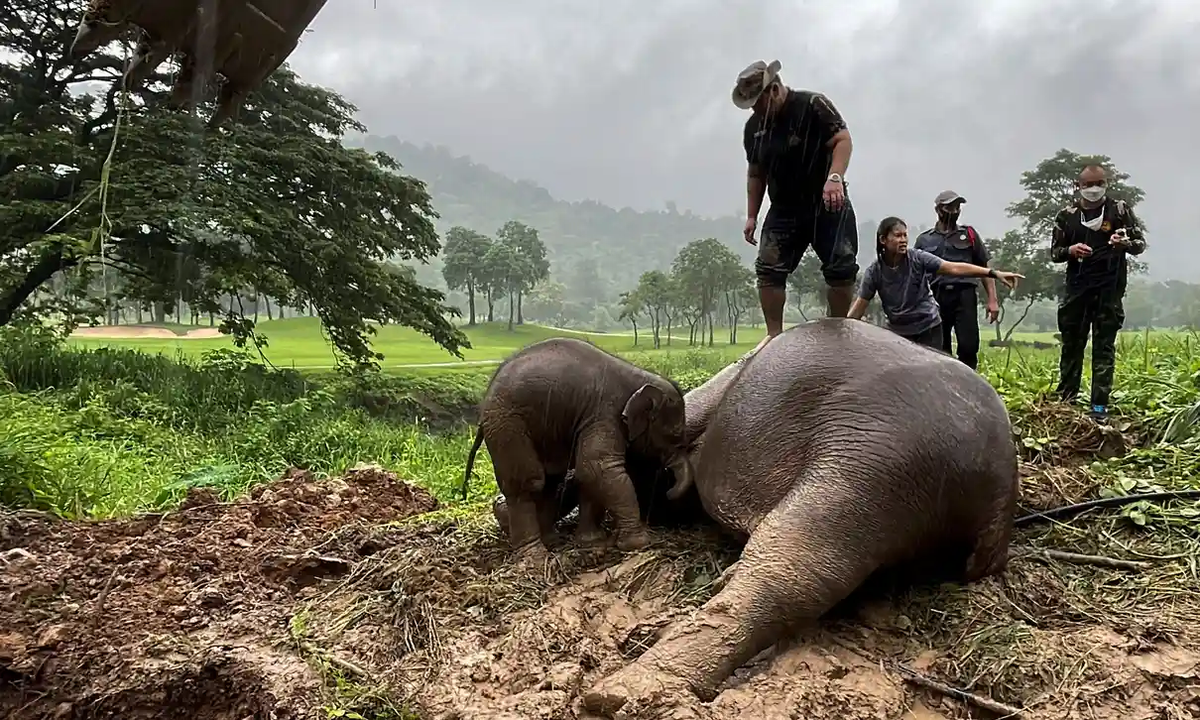 Following the rescue operation, both elephants returned back to their herd in the jungle.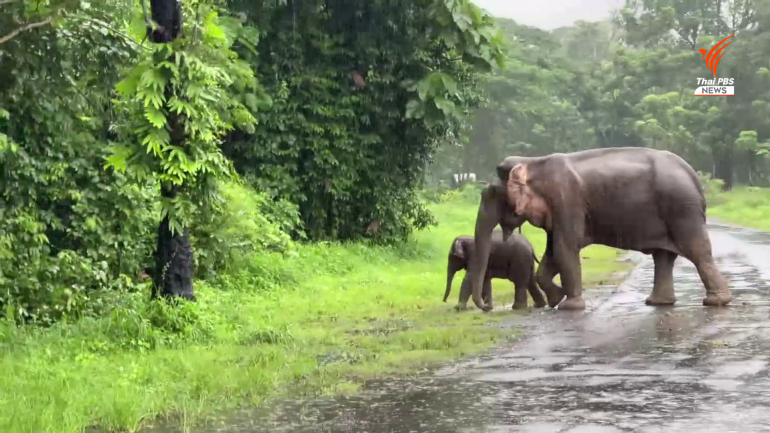 Netizens amazed by the rescue
The video of the rescue was later shared on Reddit, where netizens were left amazed and touched by the efforts of the rescuers in saving both elephants.


Watch the video here:
Read also:
---

---
Cover Image via Thai PBS
Editor: Sarah Yeoh
---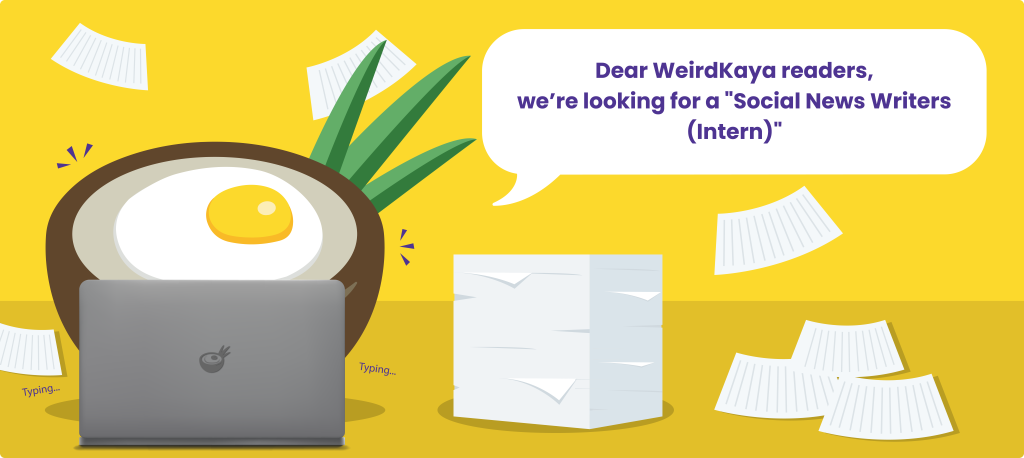 ---