Recently, a user took to Twitter claiming that a Malay woman stole the plants that was used during the Royal Floria carnival at Putrajaya Botanical Garden at Putrajaya.
The tweet went viral on Twitter where the user @czero disputing the woman's actions for taking the advantage of the free entrance and for acting like a 'B40' community by stealing the plants.
"Free entrance does not mean free flowers for you", he stated.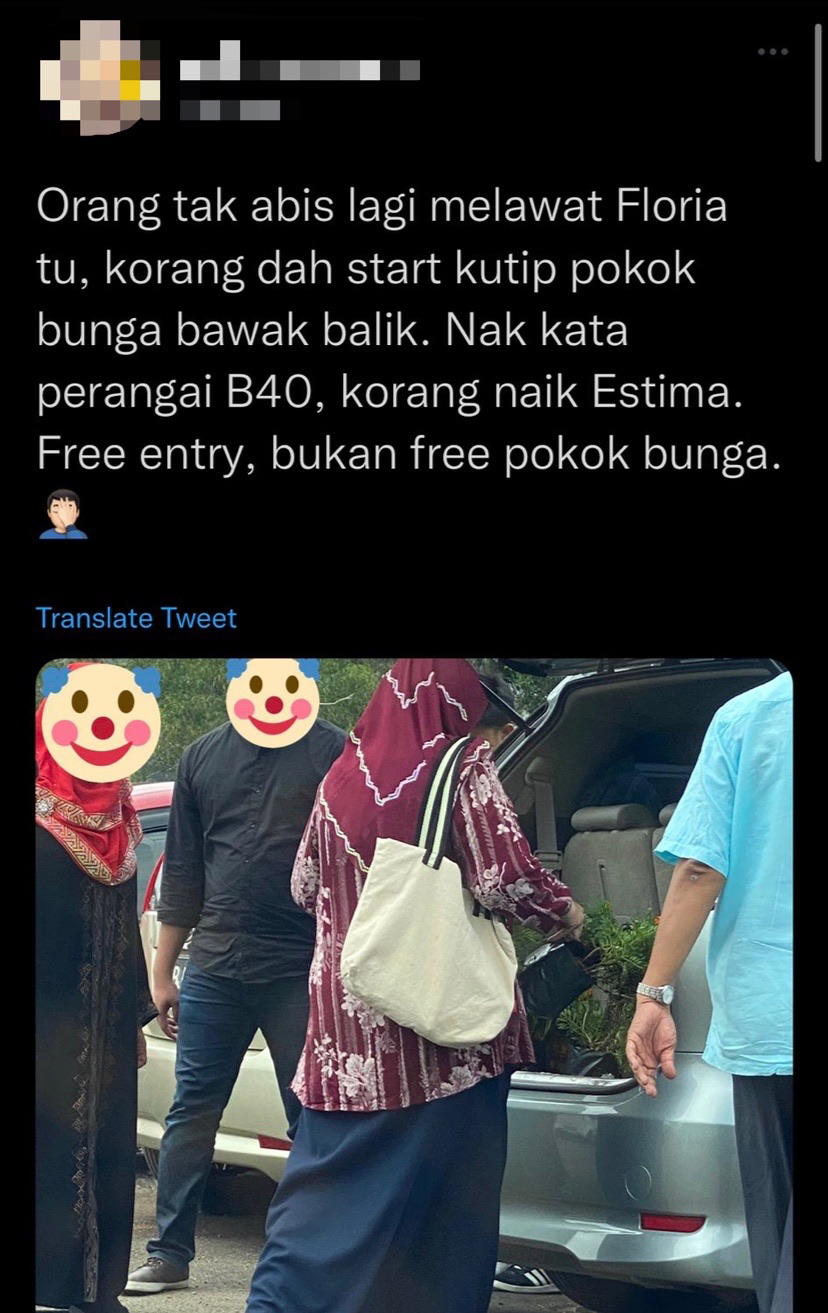 It is a lie!
While the tweet received anger and criticism from the netizens towards the aunty, the son of the aunty posted a tweet denying the allegation by including the receipt of the purchase of his mother who actually bought the plants instead of stealing it.
The son @amirashrafwz took to Twitter to share the truth about the incident where the plants were sold at the carnival, not just stealing them.
"This is my mother. She bought the plants and it came with a receipt as well. She didn't just pick and steal the plants", he tweeted on his Twitter account this morning (Sep 8).
The tweet by @czero was then removed by the user himself as the son has denied the allegation and even proved him wrong.
Amir Ashraf, the son then included the picture of the receipt and slammed the user for spreading lies on the platform.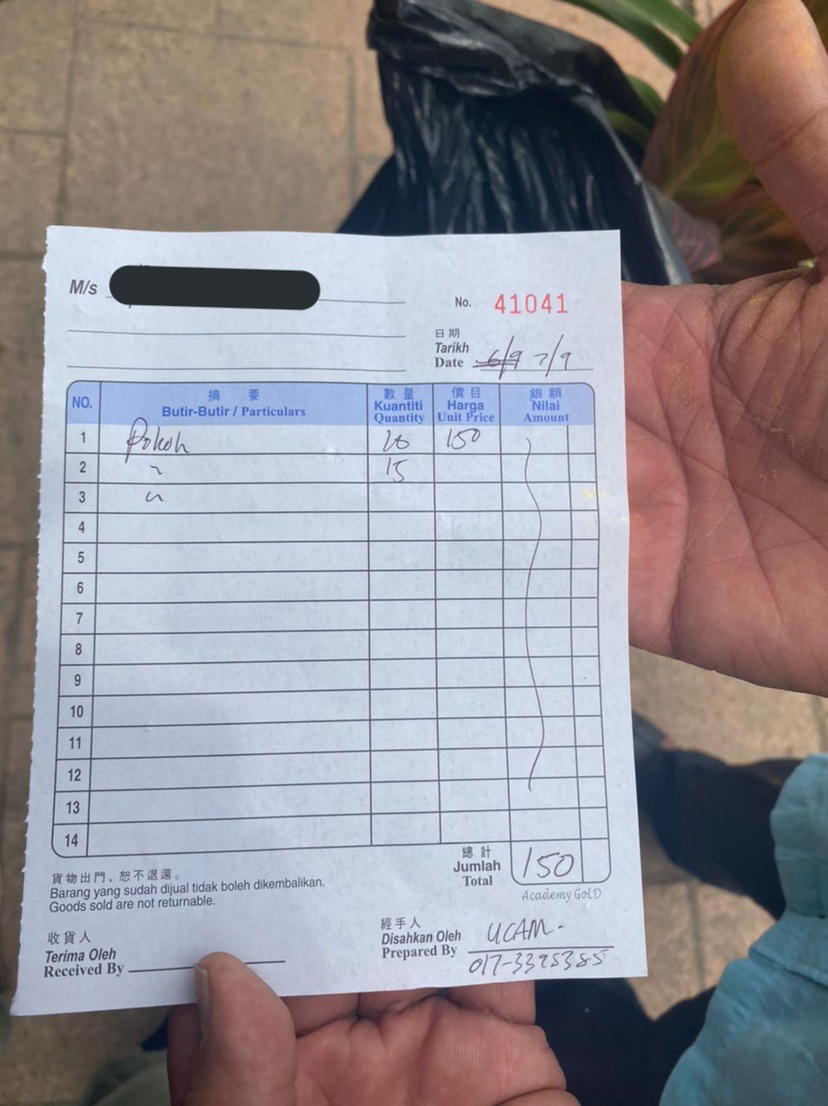 He also added that those who believed the tweet from the user is stupid and evil for talking bad about his mother and to just believe what he said before even asking for the truth.
Read the post here:
woii ni mak aku. mak aku beli pokok yg dijual la with receipt lagi bukan main kutip je. hangpa semua memang babi mulut puaka takde insurance, without tanya, terus nak conclude https://t.co/E2sEa2iF3H

— Amir Ashraf (@amirashrafwz) September 8, 2022
'She bought it from us'
Another Twitter user @jiruljim clarified the truth of Amir Ashraf by saying that the aunty bought the plants from his vendor and the orchids were sold at low prices.
"We sold them at a low price because there were too many of them and couldn't fit all in the lorry," he added.
DIA TAK CURI DOHHH, DIA BELI DARI KAMI. https://t.co/ujptUa2p8u

— jirul (@jiruljim) September 8, 2022
It is better to ask from both sides rather than to believe everything you saw on social media. Please stop filming or taking pictures of other people without their consent and to jump into conclusions straight away.
READ ALSO: