As we all know, the LRT Kelana Jaya line has been experiencing numerous delays due to technical issues. The newly appointed transport minister Anthony Loke Siew Fook also did a 'spot-check' at the said LRT line on his first day of work. 
Train sets under maintenance
While some of us may think that the LRT frequency will eventually be higher after the inspection, the transport minister said that the LRT Kelana Jaya line will still face the same problem until the second half of 2023.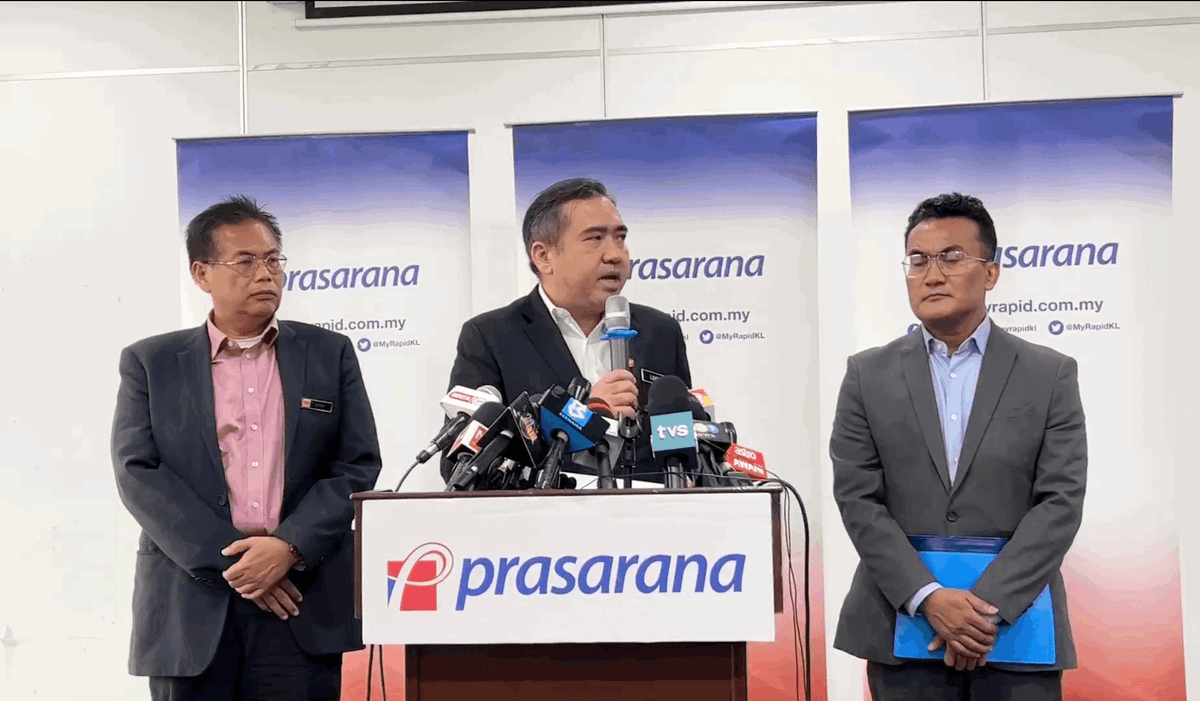 In a press conference, Anthony Loke shared that he had a meeting with Prasarana Malaysia Bhd and the ministry is doing its best to make sure these disruptions do not happen frequently.
"Currently, more than 200,000 commuters use the Kelana Jaya LRT line daily."
"[However], there are currently only 38 of the overall 56 train sets are operating [for LRT Kelana Jaya line]. The remaining 18 sets are currently under maintenance."
"This has forced the frequency of trains during the peak hours to be at 5 minutes, which is 2 minutes slower than our target three-minute interval."
He also shared that he had instructed the public transport operator to speed up the maintenance of the train sets, which is set to be fully completed by Q3 2023.
Subsequently, the minister added that Prasarana has also purchased 19 new units of four-car train sets, which will begin operating in August 2023.
Tourism Minister apologises over LRT Kelana Jaya Line Disruptions
He elaborated, "I apologise that for the next few months, there will still be disruptions to the services from time to time".
"Hopefully, the service will be more stable by June 2023 or the third quarter of 2023. We are taking the issue seriously and I will also monitor it personally," he said.