A Chinese New Year celebration is never complete without a lion dance performance, where it features colorful lion costumes and acts that dazzle the audience.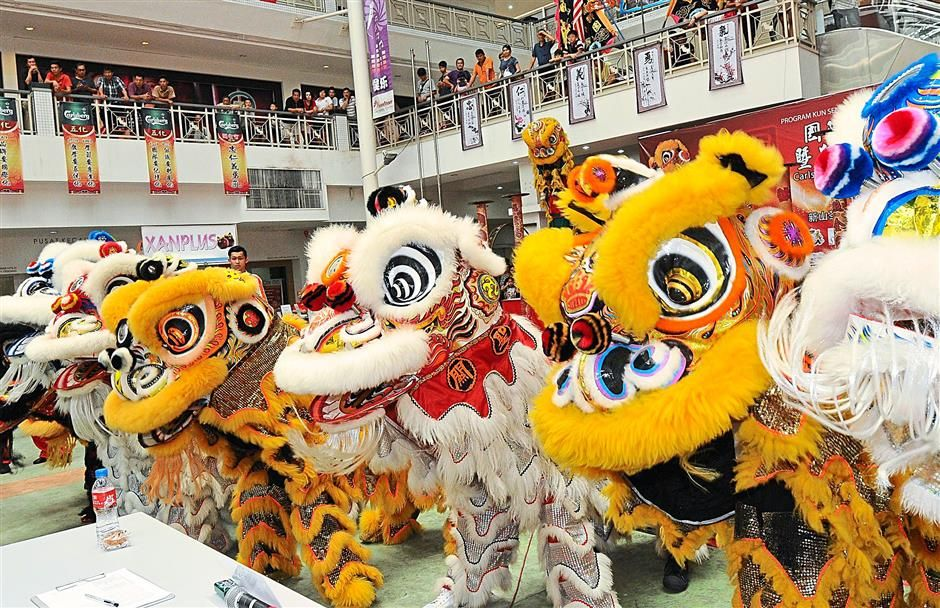 Other than that, it is nearly impossible to block out the loud music that accompanies the performance, where it usually uses cymbals, drums and gongs.
However, one lion dance troupe decided to break free from the traditional method and go down a unique route for their choice of music.
Lion dance performance with TikTok songs
In a video TikTok video uploaded by @astrogempak, it showed a lion dance performance that took place at a mall as part of the upcoming Chinese New Year celebrations.
While it looked like any other performance, viewers were astonished to hear songs currently trending on TikTok as the dance's choice of music.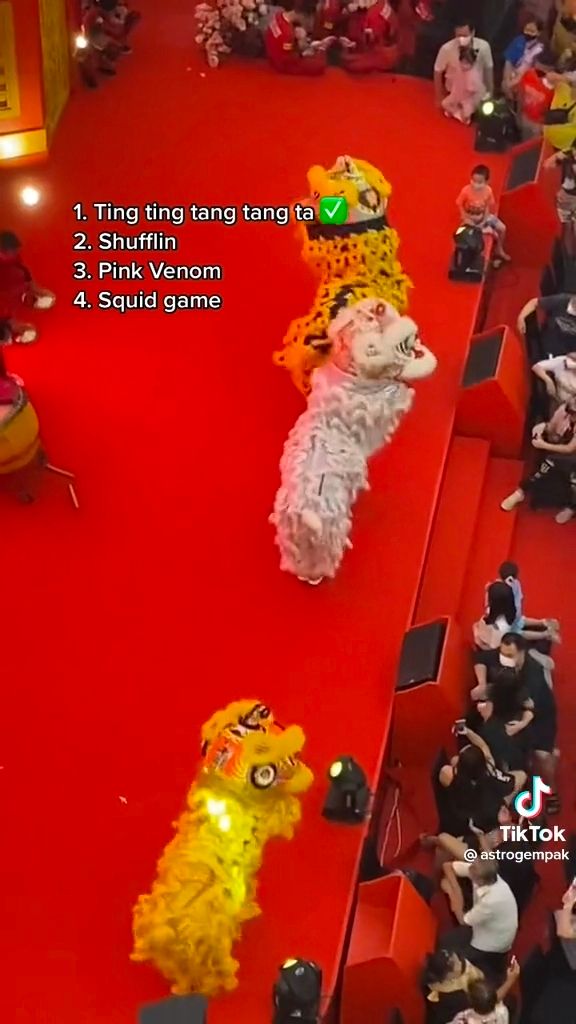 The songs used were See Tình by Hoàng Thuỳ Linh, Party Rock Anthem by LMFAO, BLACKPINK'S Pink Venom and the theme song of Squid Game.
The dancers also gave their all for the performance, where they swung their hips, shuffled, and danced their hearts out.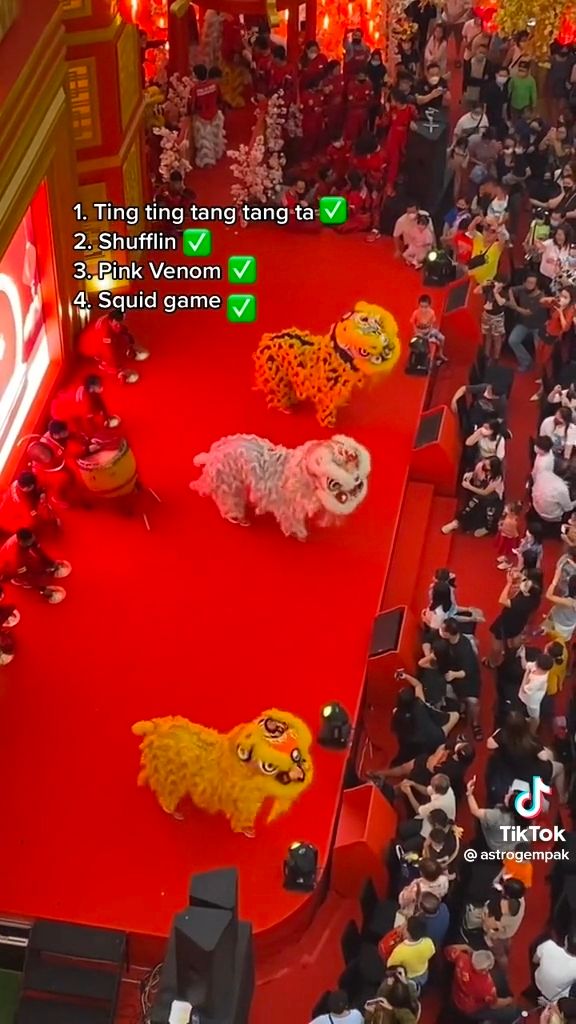 Watch their performance here.
'So cute!'
The video quickly went viral on TikTok, where it garnered more than 556,000 views at the time of writing.
Many netizens exclaimed over how cute and quirky the lion dance routine was.


They also gave the troupe the affectionate nickname of 'TikTok Lions'.


Some even joked that lions have apparently educated themselves on the latest music trends.


Were you surprised by the choice of music? Let us know in the comments!
READ ALSO:
---
---