A Miss Universe Malaysia contestant has taken to Instagram to accuse influencer and YouTuber Lim Shang Jin of sexual harassment.
An uninvited kiss
In an Instagram post that has gone viral, Serene Claire wrote that she first came to know of Lim through a mutual friend and crossed paths with him again at a party on Thursday (Sept 22).
She also wrote that he was quite drunk and gave him some water to help sober him up.
"He asked for my number, which I gave as we have been acquaintances for awhile. He then kissed me on the cheek and asked for a selfie."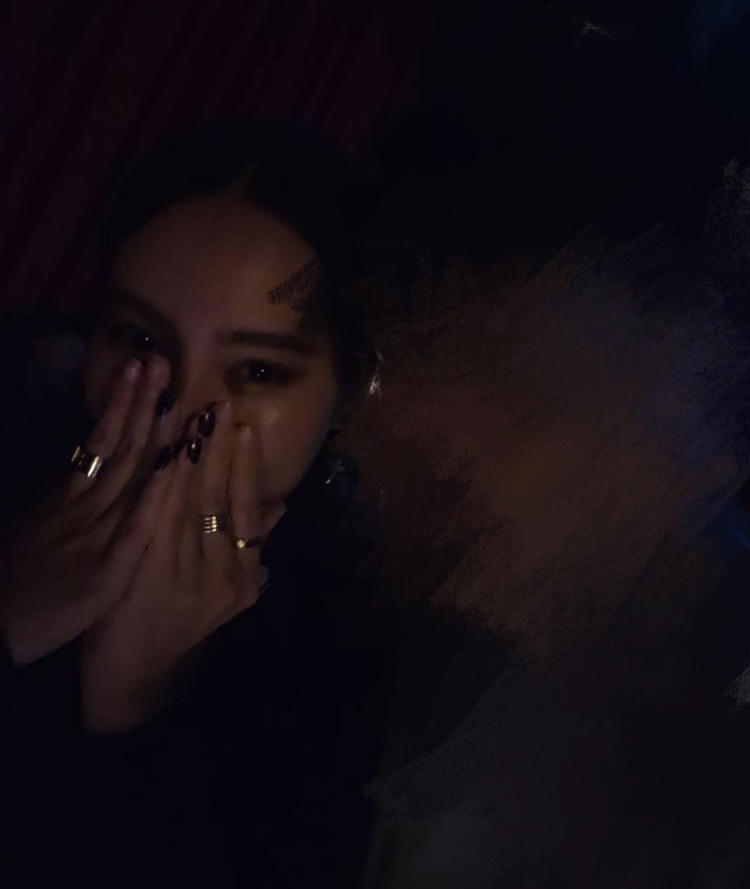 Although Serene was stunned by Lim's sudden show of affection, she let it slide as she thought he was an "open-minded" person.
However, things were about to take a creepier turn.
Inappropriate touching
Serene then wrote that Lim told her that he had a private house and invited her to come over, which unnerved her as she saw that he was totally wasted.
"He touched me shortly after that, he was so drunk that I thought maybe it was unintentional!
He asked me not to worry because it was just two seconds. Nobody's gonna know and see it.
"I was completely (in) shock and I did not know how to react. I yelled (at) him and wanted to leave. I cried, I was so disgusted, I felt so violated. How could he do this to me?", she wrote.
Serene also claimed that Lim gave no apology for his actions and was told by his friends to stay out of his way whenever she saw him.
Read the post here:
Lim Shang Jin apologises
When contacted by China Press over the incident, Lim admitted that he had indeed sexually harassed Serene while drunk and apologised for his behavior.
"I sincerely apologise to Serene as I was rather drunk and did some things that were disrespectful which caused her to suffer deeply."
He also said that he had reached out to her privately but she insisted that he issue a public apology, which he did via an Instagram story.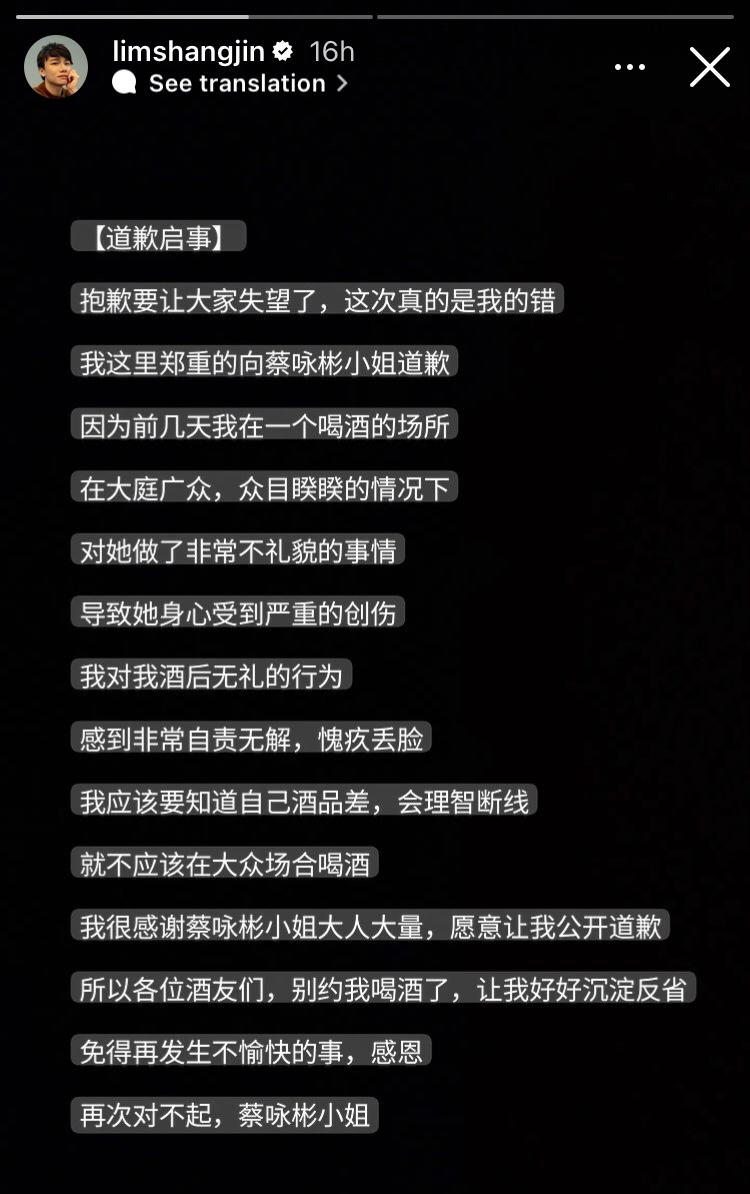 In response, Serene wrote in a separate Instagram post that while she accepted Lim's apology, it would be hard for them to remain friends.
"But if we ever crossed roads in our career paths, I will be professional, and I hope you can be too."
No police report has been filed by Serene at the time of writing.
If you or anyone has been sexually harassed or abused, please contact the following organisations:
WOMEN'S AID ORGANISATION (WAO)
Operating hours: 24-hours
Contact: +603-30008858
SMS/WhatsApp: +6018-9888058

ALL WOMEN'S ACTION SOCIETY (AWAM)
Operating hours: Monday to Friday (9.30am – 5.30pm)
Contact: +603-78770224
WhatsApp/Telegram: +6016-2284221 | +6016-2374221
Email: telenita@awam.org.my

WOMEN'S CENTRE FOR CHANGE PENANG (WCC PENANG)
Operating hours: Monday to Friday (9am – 5pm)
Contact: +604-2280342 | +604-3988340
WhatsApp: +6011-31084001 | +6016-4180342
Email: wcc@wccpenang.org

READ ALSO:
---
---
---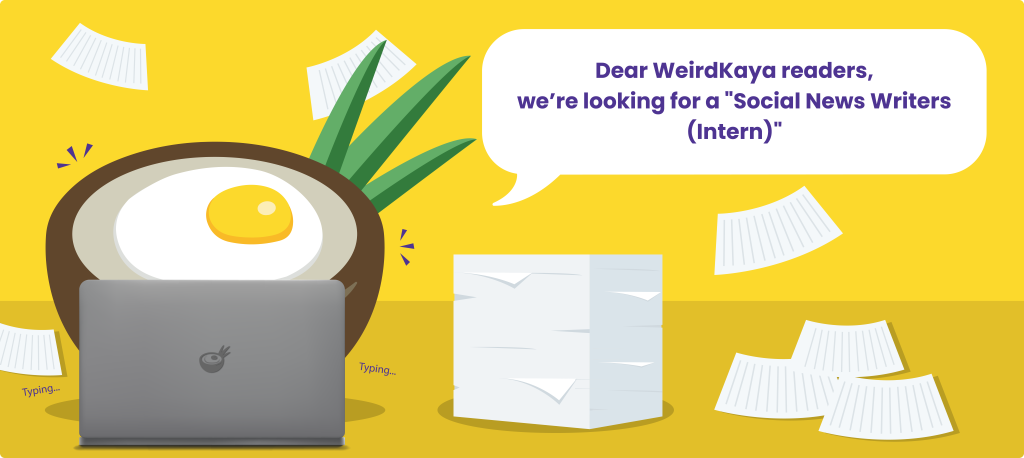 ---