World badminton legend Lee Chong Wei's wax figure was unveiled at Madame Tussauds Singapore earlier today (13 Oct), being the latest addition to the walk of fame.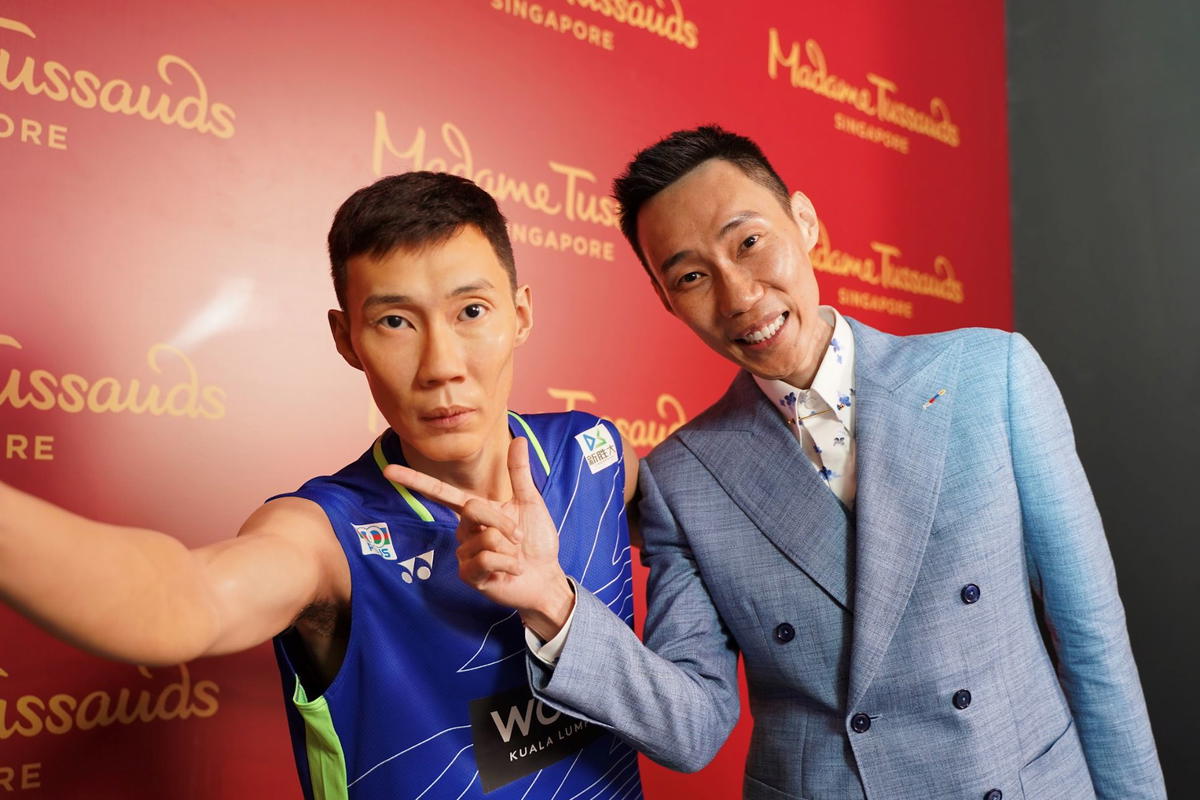 He is the second Malaysian to be immortalised in this world-renowned wax museum after international film star Michelle Yeoh.
MY.fm reported that he chose this action for his wax figure instead of doing his signature smash because he worries that it might be too troublesome for the wax figure makers to resemble.
Moving to Hong Kong Soon
Lee Chong Wei posted a live video and image post of the launch of his wax figure on Instagram. His wax figure is in a blue singlet, blue shorts and a pair of blue and lime green shoes, with a racquet on his right hand.
The three-time Olympic silver medallist wrote:
It feels surreal to see a perfect likeness myself at @mtssingapore Madame Tussauds Singapore Can you tell who is the real me here?

A big thank you to the team at Madame Tussauds for creating a realistic wax figure of me, and I can't wait for the world to see it. I am also extremely honoured to be the first Malaysian athlete to grace the Madame Tussauds' halls.

Fans worldwide can meet 'me' in Singapore before the wax figure moves permanently to Hong Kong in the first quarter of 2023.

See you there!
As mentioned, the wax figure will be transferred to Hong Kong early next year.
The 39-year-old was announced as the first Malaysian athlete featured in Madame Tussauds Hong Kong in 2020. The wax figure is finally done after years of production.
Madame Tussauds Singapore Giveaway
A fan "meet and greet" giveaway was carried out earlier for selecting fans to participate in today's launch.
Read also:
---

Photo via MY.fm & IG/ @leechongweiofficial