A staff member from KPJ Klang Specialist Hospital (KPJ Klang) is now in hot water for destroying a "kholam" floor decoration made specially for Deepavali.
Destroyed 'kholam' with his feet
In a 39-second clip which has gone viral on Twitter, it showed the staff member dressed in a songkok and blue baju Melayu stepping on the 'kholam' design.
He also scattered parts of the 'kholam' with his feet.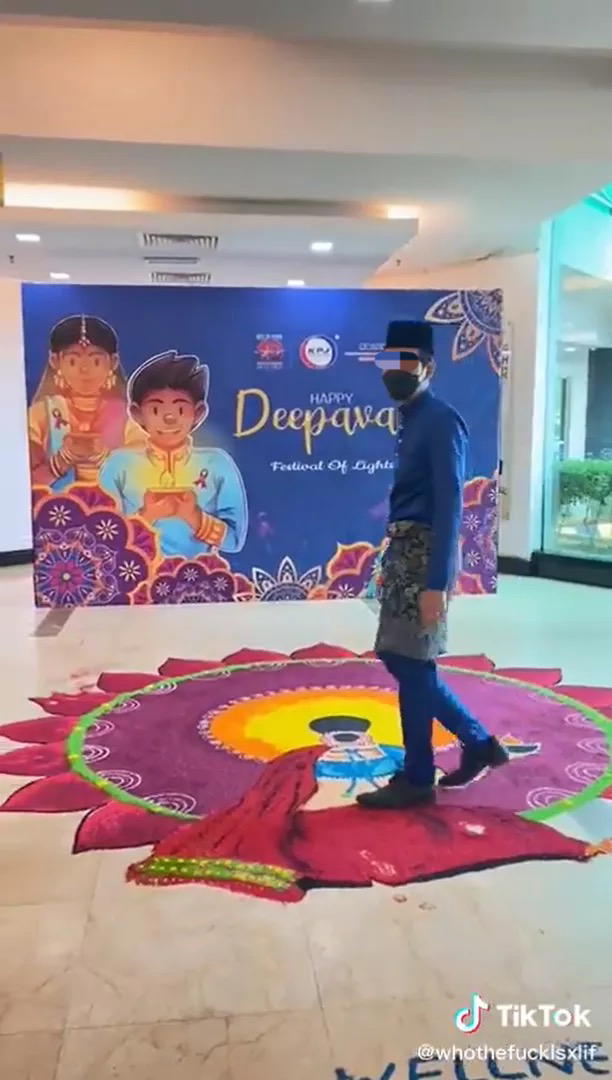 The person filming the entire incident was also heard giggling in the background while saying "vandalism".
Watch the clip here:
Tengok mentality Pukimak Ini pic.twitter.com/ZtEKw2xBlw

— INDRREN (@Vindhar1) October 30, 2022
Hospital and police probing incident
The clip has since sparked widespread anger among netizens, who slammed the staff member for disrespecting other religions and demanded for stern action to be taken.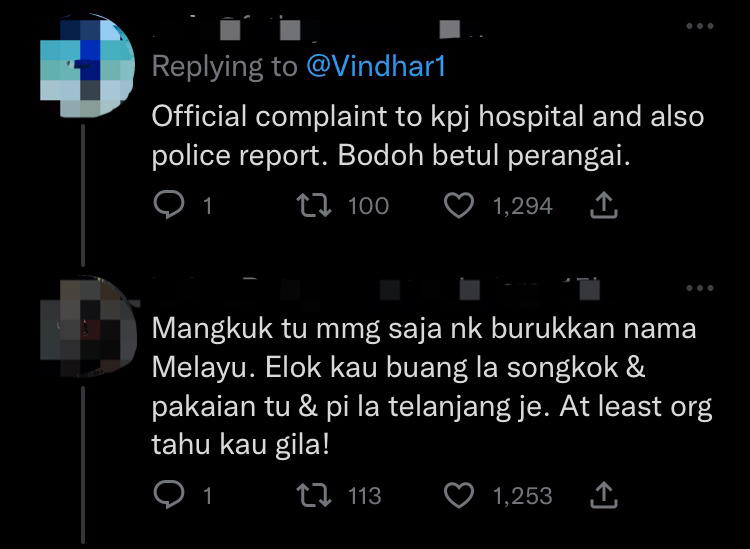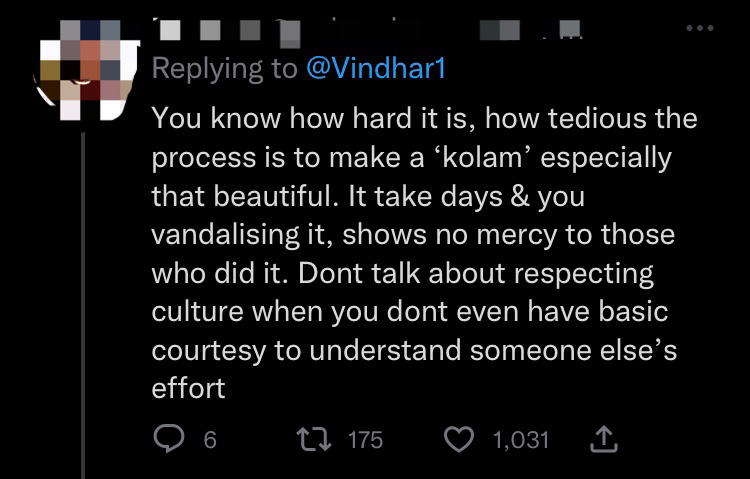 Following massive backlash, KPJ Klang has since release an official statement over the matter, where said an internal investigation had been launched and stern action will be taken against those involved.
"We have been made aware that a video allegedly depicting one of our staff conducting unprofessional behaviour is making its rounds on social media.
KPJ Klang does not condone any act of disrespect among its staff within the compound of the hospital. Stern action will be taken if they are found to be involved.
Free Malaysia Today reported that police are also probing the incident, with Klang Utara police chief S Vijaya Rao saying that the staff member will be summoned to give a statement.
He added that a police report was lodged and the case is being investigated for causing disharmony by insulting other religions.
READ ALSO:
---
---