PUTRAJAYA – Low-cost airline carrier AirAsia is now being investigated by Ministry of Domestic Trade and Consumer Affairs (KPDNHEP) following multiple complaints of flights being delayed for no solid reason.
Its minister Datuk Seri Alexander Nanta Linggi said in a Twitter thread that the issue of flights to various destinations in the country were noticed by KPDNHEP since the end of April and still ongoing.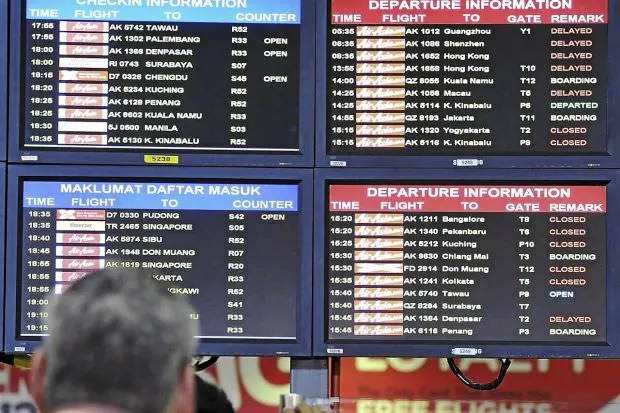 KPDNHEP will continue to conduct investigations from the aspect of consumers' interest and work with the Transport Ministry to resolve this issue and ensure it does not continue.
Nanta also included screenshots of angry AirAsia passengers venting their frustrations over the rescheduling of flights without prior notice.
"Consumers have the right to demand compensation to resume their journey but this is subject to certain factors leading to flights getting cancelled or rescheduled as outlined on the Malaysian Aviation Commission (Mavcom) website (http://mavcom.my).
---

"This may include meals, phone calls and internet access (for delays of two hours or more); hotel accommodation and transportation (for delays of five hours or more); and a full refund or alternative flight if the original flight is cancelled," he wrote.
However, compensation may be withheld if "extraordinary circumstances" occur, such as security risks or extreme weather conditions.
Nanta also urged Malaysians to lodge a formal complaint with AirAsia before contacting Mavcom if they believe they weren't fully compensated.
Read the thread here:
'We want AirAsia to be responsible!'
Despite Nanta's reassurances, netizens continued to flood the thread with incensed tweets of their unpleasant experience with AirAsia.
One called upon Nanta to hold AirAsia accountable for delaying her flight on May 8 without any compensation given.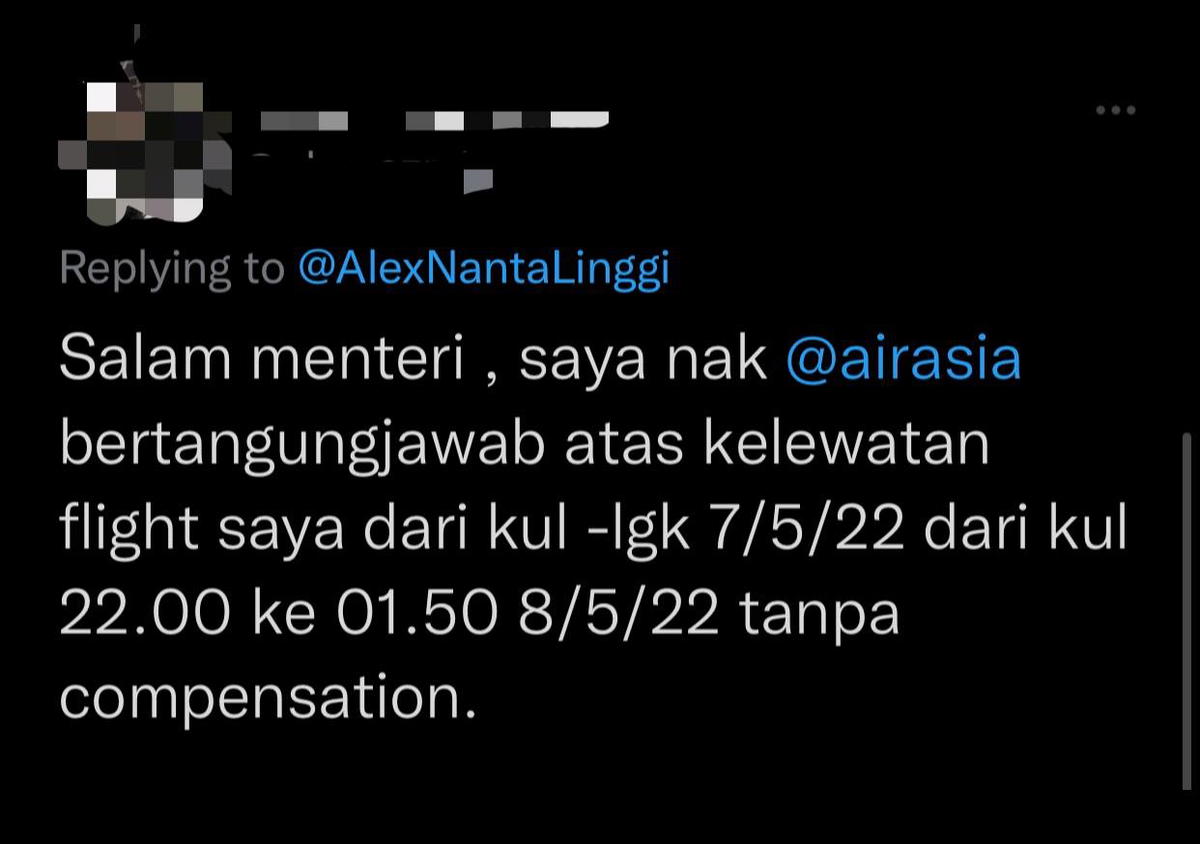 A clearly infuriated netizen labelled KPDNHEP's investigation as "having no ending to it" and even crudely told Nanta to pass on instead of disrupting his life.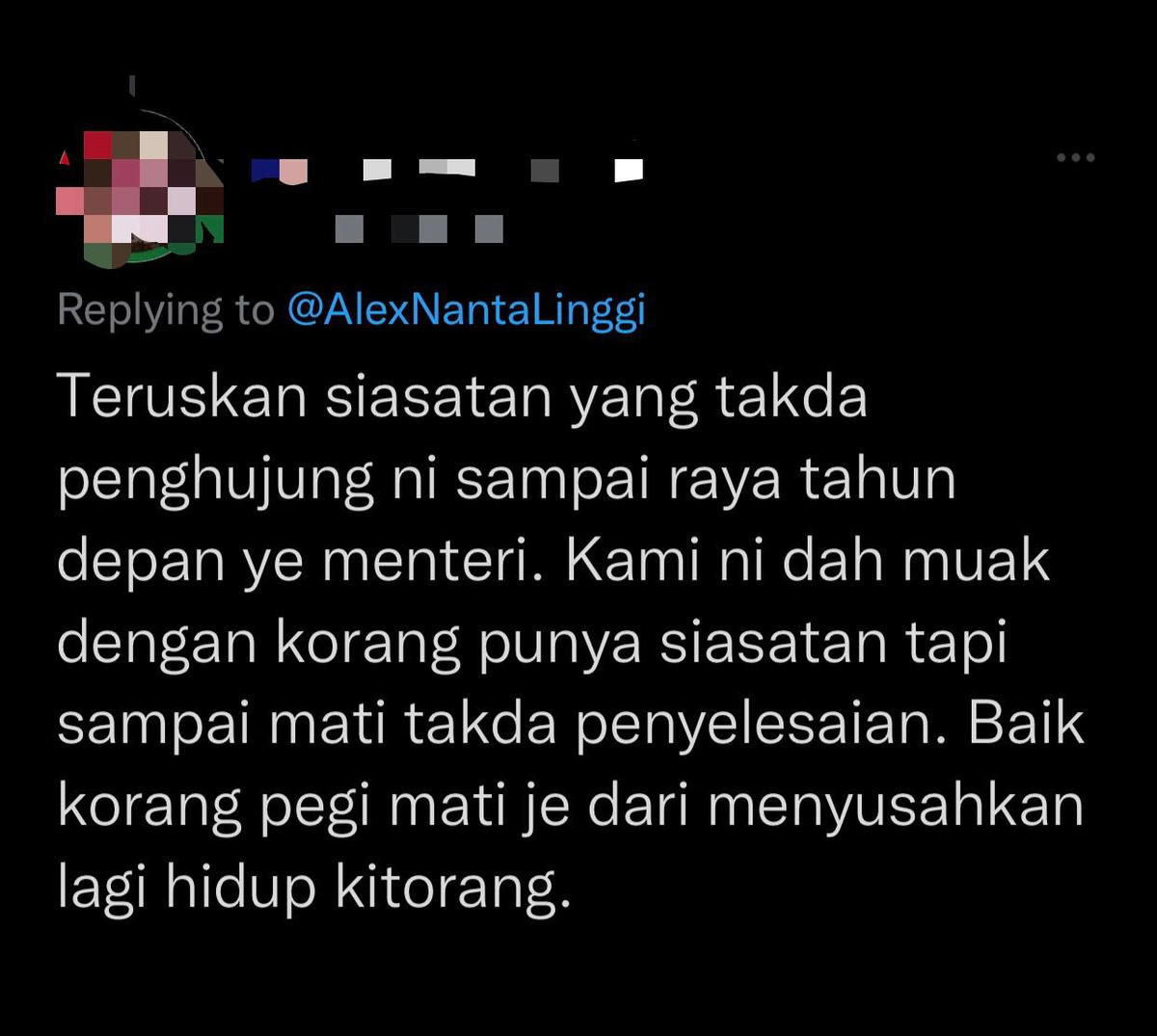 Another claimed that his cousin had to celebrate Raya alone after AirAsia abruptly rescheduled her flight to the day she was supposed to return home.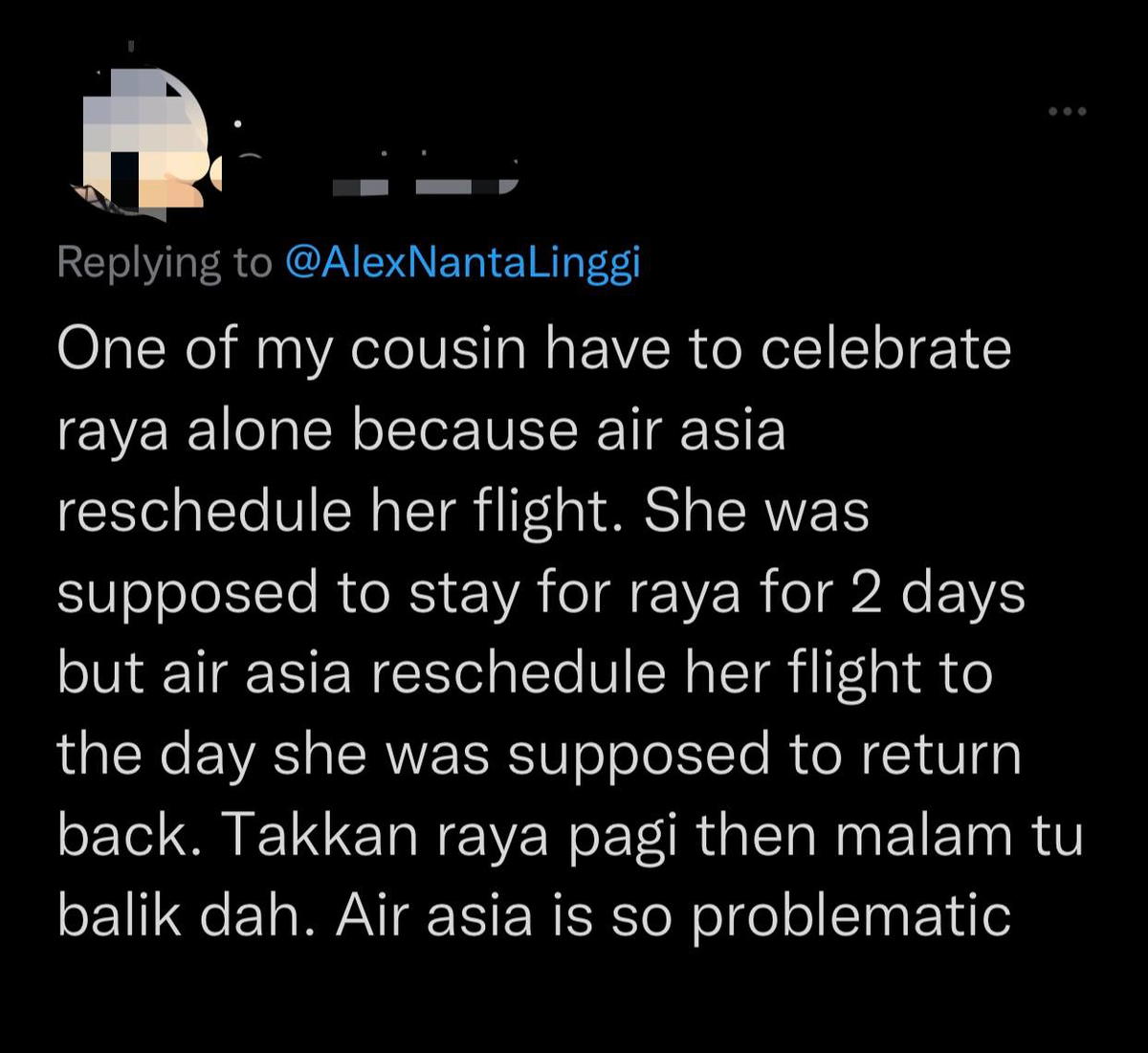 Read also:
Cover image: New Straits Times & NBC News