With Malaysia officially now in the endemic stage, everyone can now dine-in without having to scan the MySejahtera QR code and show their vaccination status, except for those who are in quarantine or under Home Surveillance Order (HSO).
Despite the relaxed rules, several restaurants are taking a more cautious approach by insisting that only certain customers be able to enter the premises as a way to protect everyone.
Went from 4.2 to 3.7 star rating
A café in KL named RGB Café at the Bean Hive saw a massive plunge in its star rating on Google Reviews after it was accused by anti-vaxxers of discriminating against them.
According to a Facebook post, the vegan café is opening its doors only to fully vaccinated and "low risk" customers to dine in.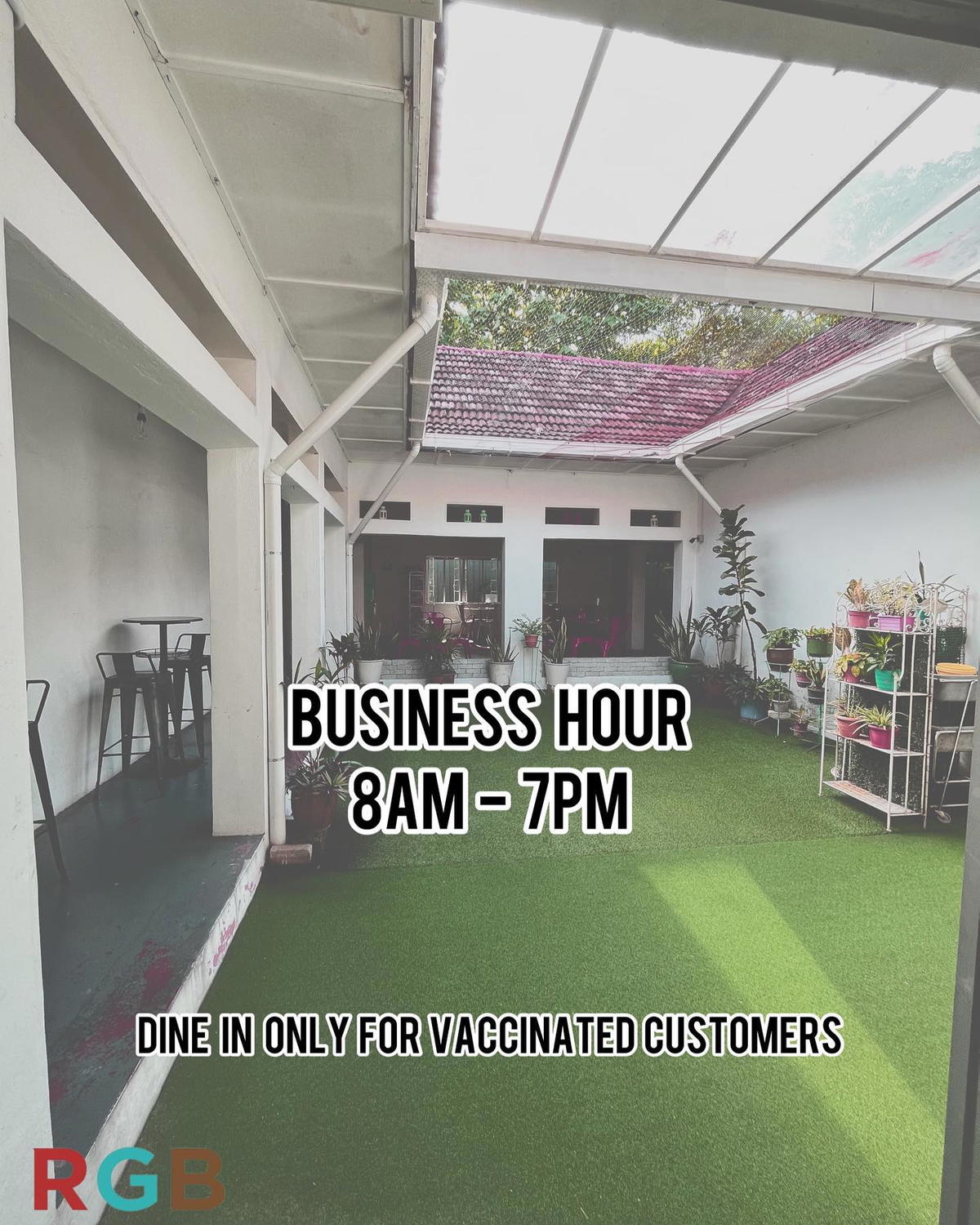 This inevitably set off a wave of anger and discontent among anti-vaxxers, who felt that they were intentionally barred from patronising due to their personal beliefs over the Covid-19 vaccine.
As a sign of protest, they began bombarding RGB Café with 1-star reviews on Google, causing its stellar 4.2 star rating to drop to 3.7.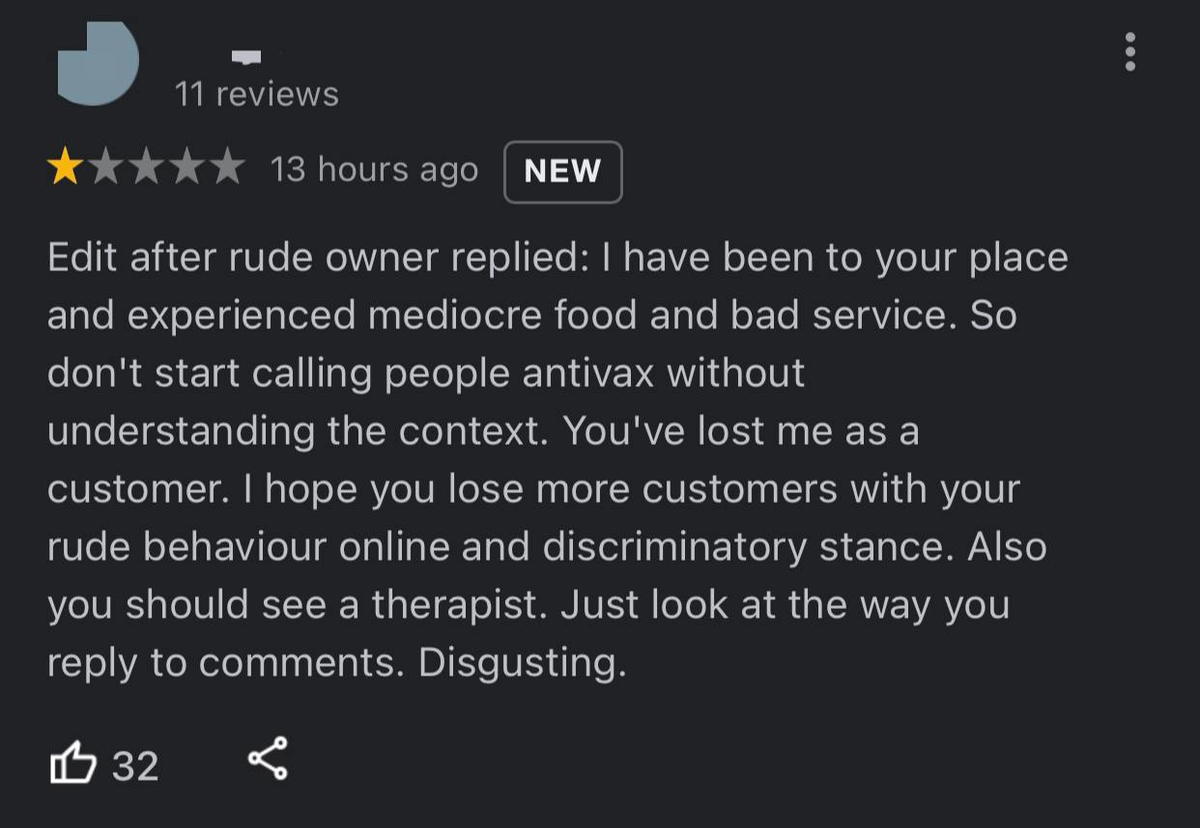 RGB Café responds
The café owner, Li Chan later addressed the backlash in a lengthy Facebook post yesterday (May 10), where she defended the decision to bar unvaccinated customers from dining in.
She said that the decision was made due to two reasons: to protect unvaccinated customers from contracting Covid-19 and to lower the team and other customers' risk of catching the virus.
This was not a top down directive. It was a decision made by our team members considering we have an elderly worker here, we have frontliners who come into contact with many, many maskless people in the course of doing their job (because no one can eat or drink with a mask on).
Li reiterated that RGB Café will continue to adhere to this SOP until a permanent cure can be found for Covid-19.
She also took a swipe at anti-vaxxers by telling them to go take their anti-vax debate elsewhere and even included a link to page called Stop the Anti-Science Movement for them to present their views.
This is not a debate forum. You ain't gonna convince anyone of us. We don't care about convincing you.
Was the café being discriminatory in not letting unvaccinated customers to dine in? Let us know in the comments!
Read also:
---
---
Cover image: RGB Café (Facebook) & Google