Kino Biotech, a trailblazer with a remarkable 25-year history of pioneering innovative bio-nutraceutical and cosmeceutical products, introduced the game-changing wellness product today, Kinohimitsu 5Dtox, at the prestigious Sunway College & Stylo Fashion Design Technology Hub.
The event shone brightly with the presence of esteemed guests, including renowned singer Ms. Priscilla Abby, together with Ms. Jennifer Chin, Chief Operating Officer of Kino Biotech Malaysia and Ms. Winnie Pok, General Manager Sales & Marketing of Kino Biotech Malaysia.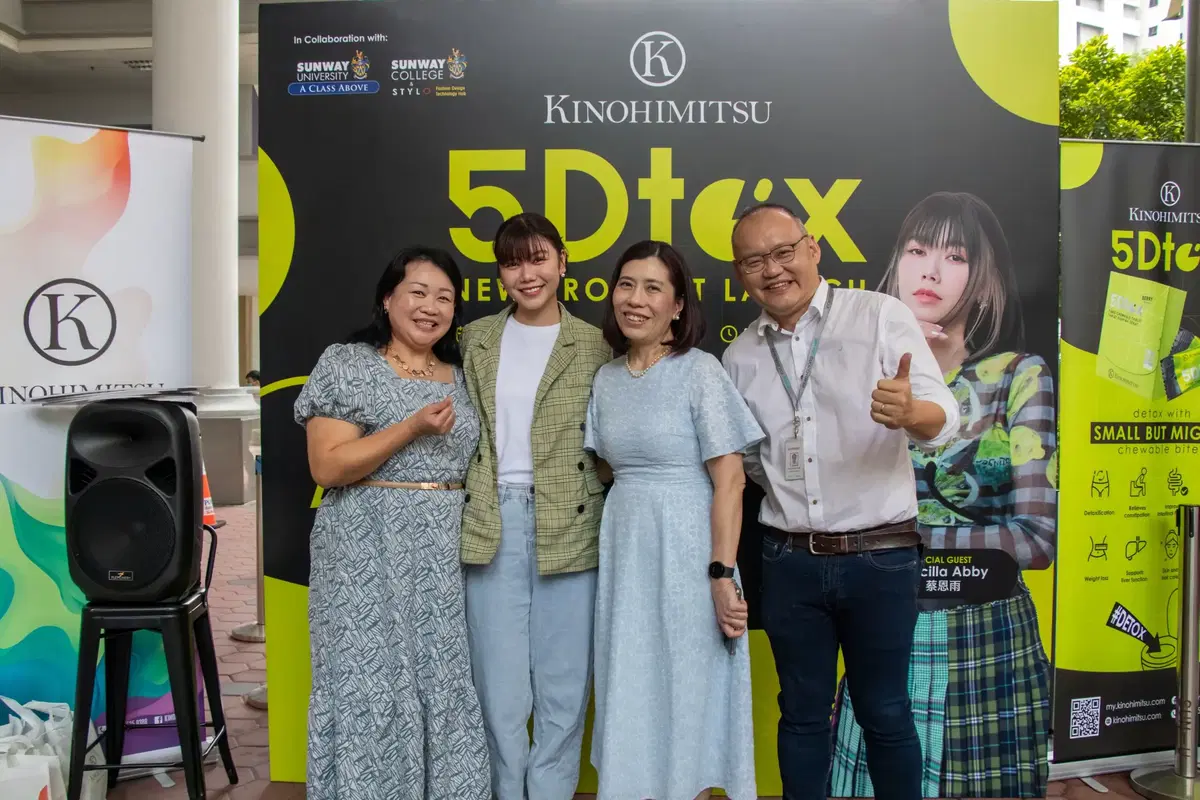 There were also Mr Augustine Wong, Director of Programme, Fashion Design Technology Hub, and Mr Patrick McVeigh, Director of Branding and Corporate Communications Sunway Education Group. Their participation added a touch of glamour to this momentous occasion.
Kinohimitsu 5Dtox
Kinohimitsu 5Dtox, aptly named "Small but Mighty Detox Chewable Bites," offered a unique and delightful berry flavour that delivered a powerful detox punch.
This product exemplified the brand's unwavering commitment to crafting convenient wellness solutions that prioritize quality and efficacy.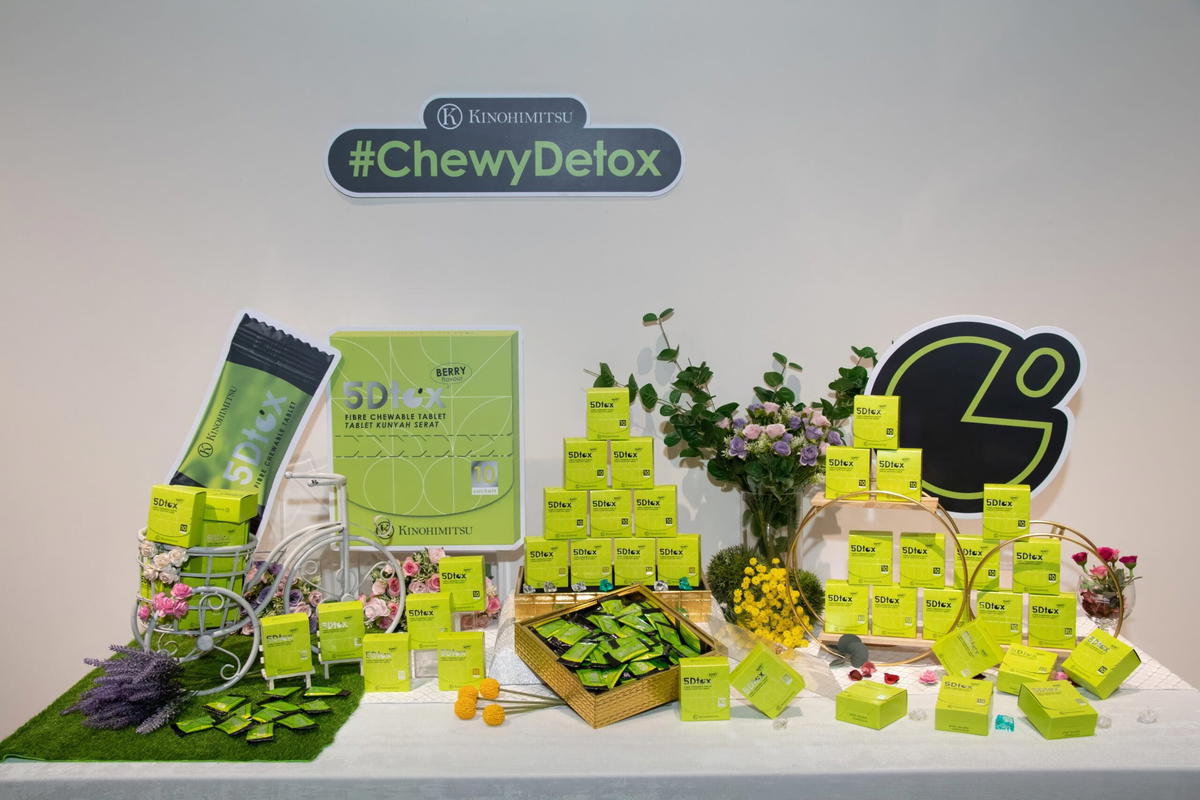 Hailing from Southeast Asia and expanding its influence beyond, Kinohimitsu was celebrated for its No.1 bestselling collagen products.
Beyond collagen, the brand boasted an impressive lineup of detox solutions, including:
– Footox – toxin extractor foot patch
– D'tox Plum Juice in glass bottle
– D'tox Tea Series in tea bag format
– Phytox – detox enzyme powder in sachet form
Hassle-free version
And now, the newly introduced 5Dtox chewable tablets. Tailored for the dynamic and vibrant young adults who are always on the move, 5Dtox provides a hassle-free solution for their busy lifestyles.
In today's fast-paced world, we often struggled to maintain a balanced diet, resulting in issues like constipation.
"Furthermore, especially for young adults, they had little patience for time-consuming detox methods that involved preparation and cleaning."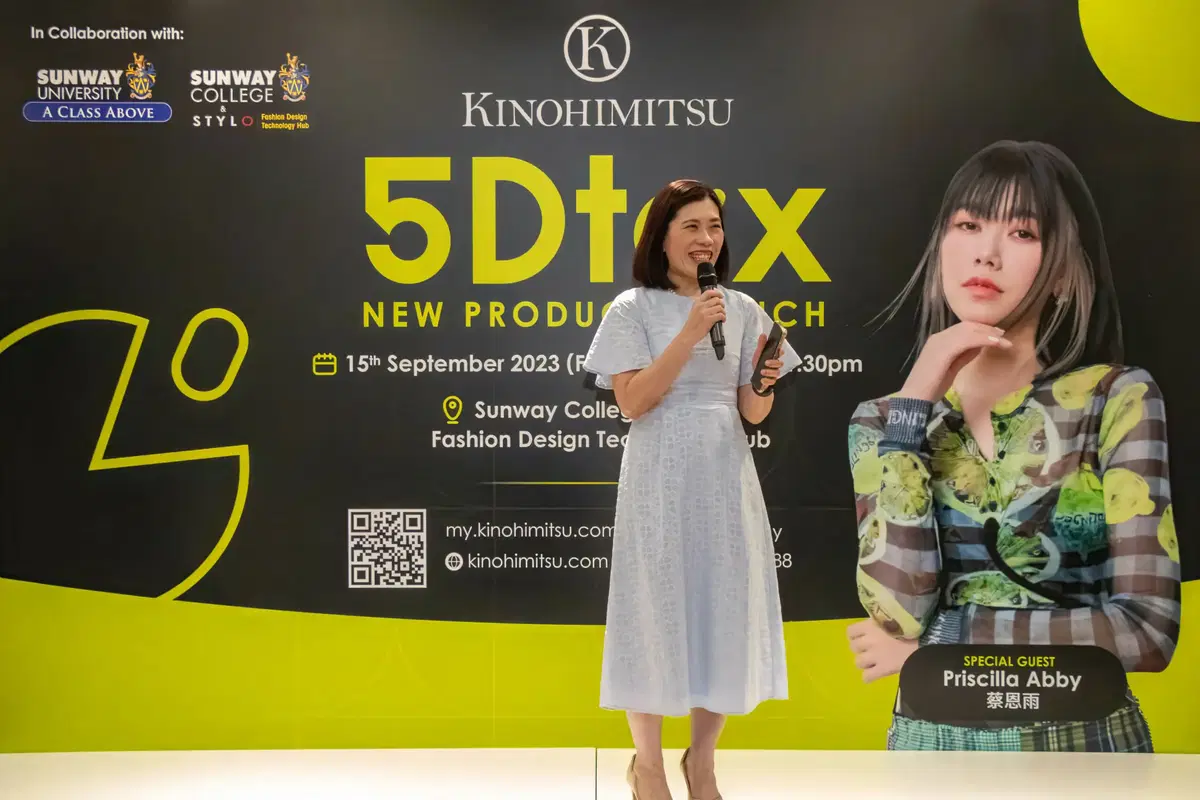 Enter 5Dtox – chewable tablets as easy to consume and tasty as candy, yet undeniably effective in gut and liver detoxification

Ms. Jennifer Chin, the Chief Operating Officer of Kino Biotech
Kinohimitsu's products, known for their quality, had received HALAL certification, reflecting the brand's commitment to serving a diverse clientele, including vibrant and fun-loving young adults.
Crafted from 100% natural plant extracts, these small chewable tablets offered a straightforward approach to detoxification, resulting in a revitalized appearance and overall well-being.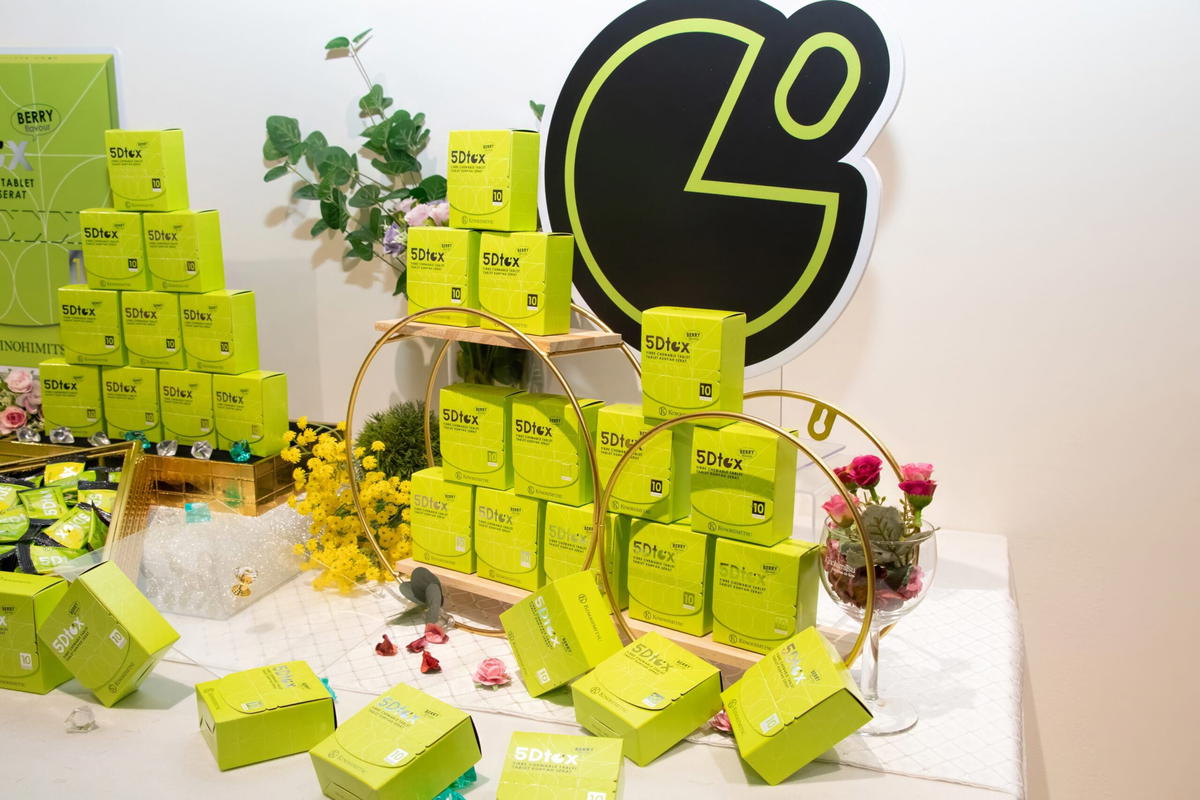 Among its numerous benefits, 5Dtox aided in toxin elimination, relieved constipation, and promoted regular bowel movements.
Its high fibre content, plant-based ingredients, and absence of artificial flavours, preservatives, or harmful chemicals underscored its dedication to natural and holistic health.
5Dtox is a product designed with the future generation in mind, promoting a healthy and hassle-free lifestyle. It's hype and effective! I am into it!

Ms. Priscilla Abby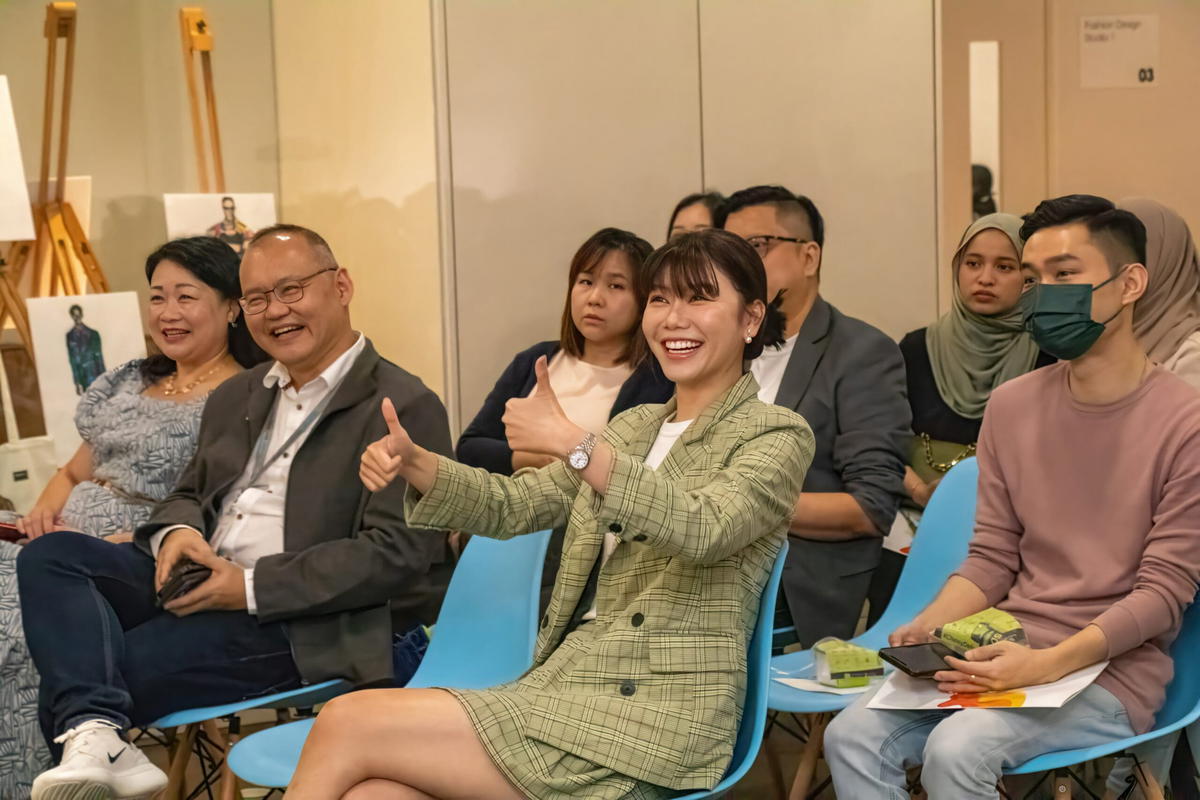 More than just product launch
The event was not limited to the product launch, but it also featured engaging activities.
Ms. Priscilla Abby shared her consumption experience, Kinohimitsu's Dietitian Ms. Natalie Ng provided insightful product details, and Sunway College & Stylo Fashion Design Technology Hub presented a captivating fashion showcase.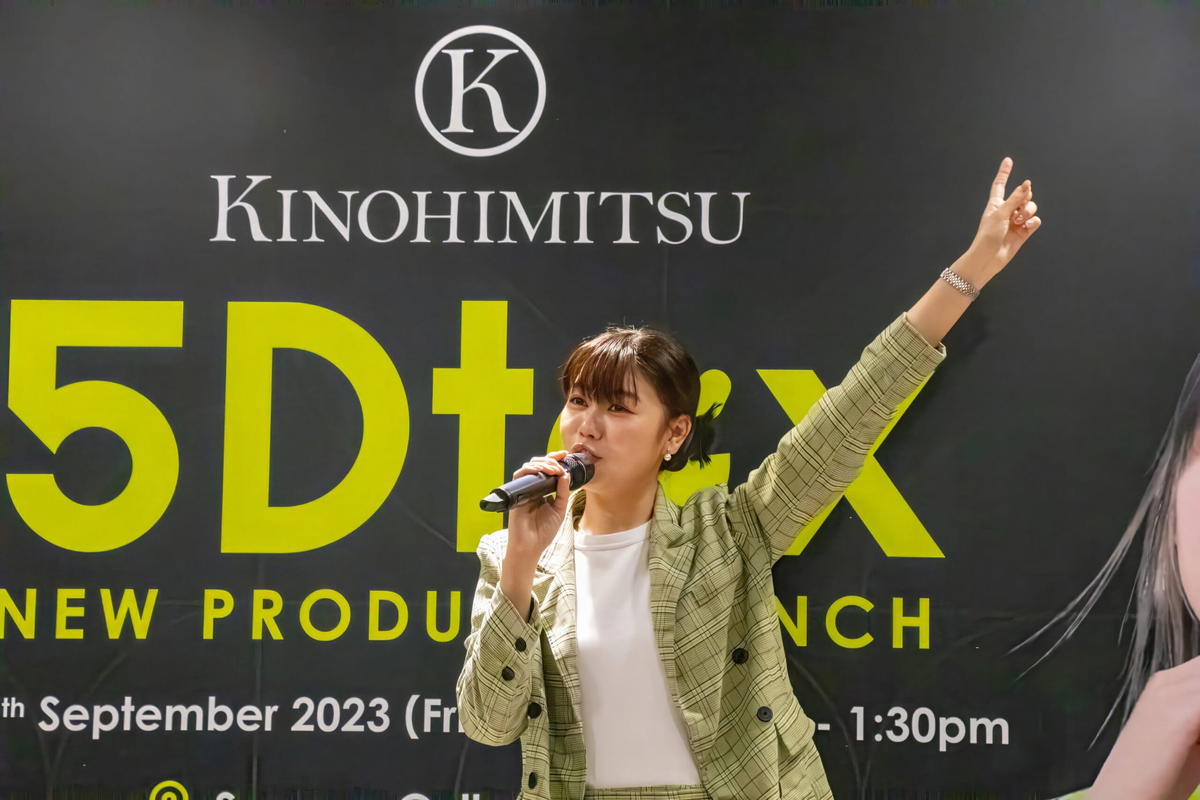 An interactive game session, where Sunway students engaged with Ms. Priscilla Abby, was a highlight, fostering connection and fun.
Read more:
---