A PDRM officer has earned the praise of Malaysians after he helped an elderly woman cross the road in a now-viral video.
Carries woman across the road
In the clip, the police officer was seen helping the elderly woman was using two walkers to cross the road.
After crossing the first lane, the officer realised that the woman didn't have the speed to cross the second lane.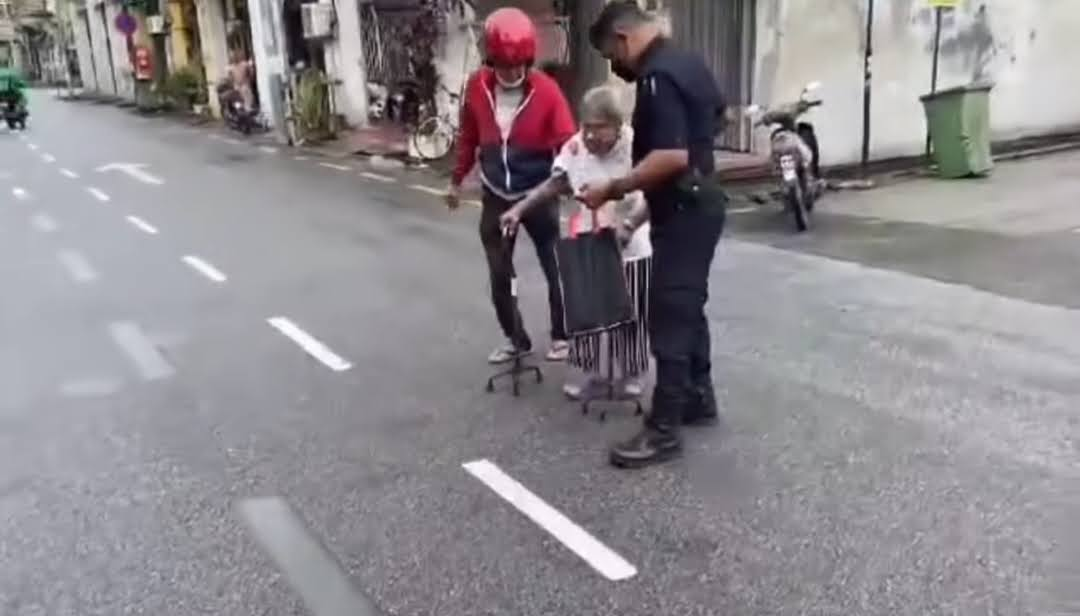 Without any hesitation, he lifted the elderly woman gently with his arms and carried her across the road, which caused onlookers to burst in applause.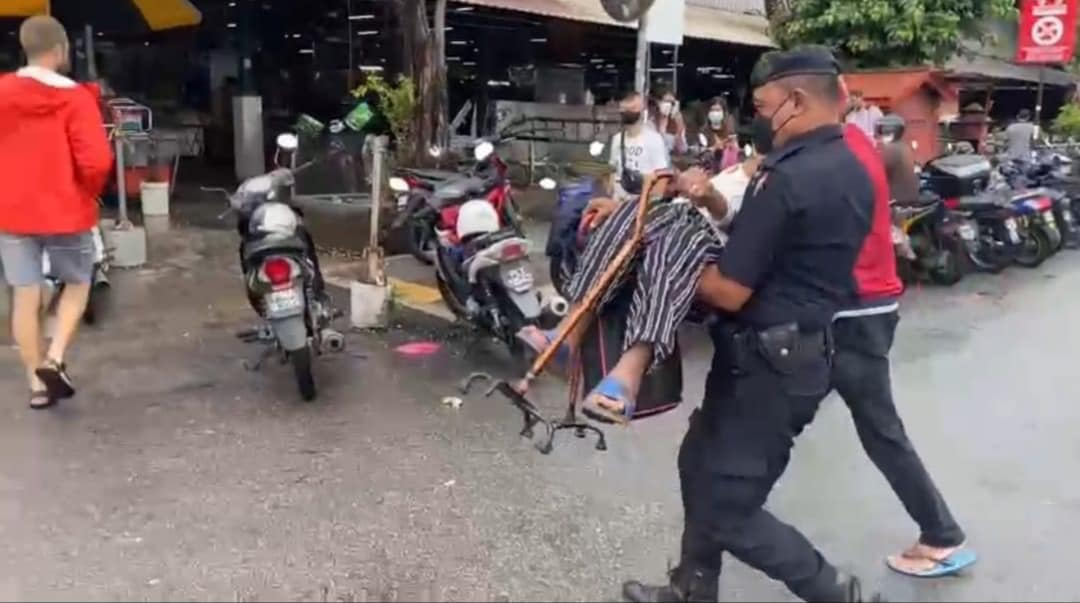 Upon reaching the market, the PDRM officer then placed her slowly on a chair while several bystanders came to help stabilise her.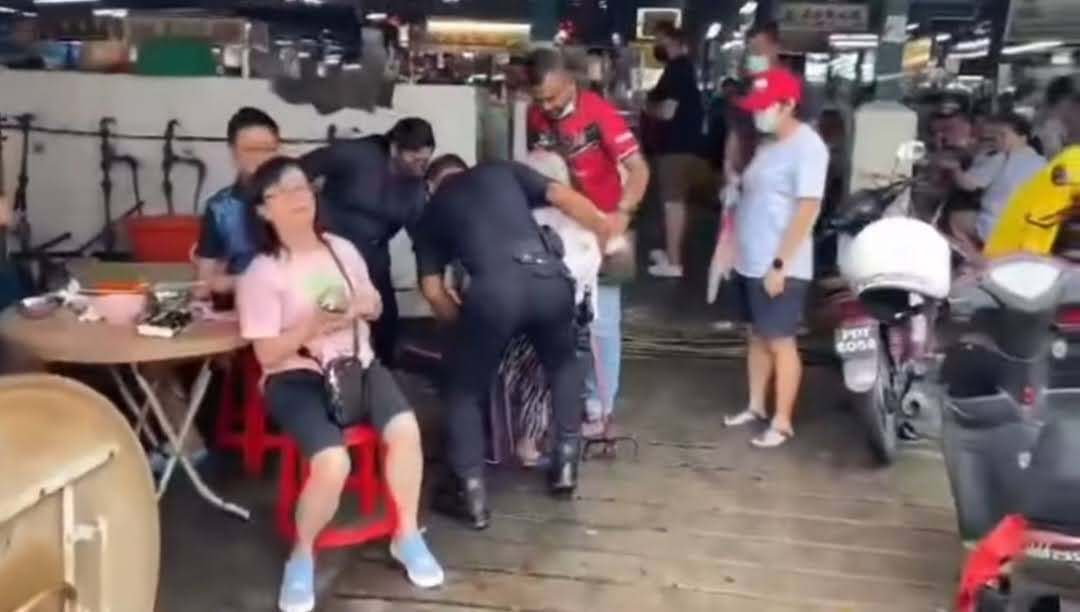 In a final act of kindness, the police officer took RM10 out from his wallet and gave it to the woman after she told him that she had come to the market to eat.
In a separate video taken from another angle, it showed another PDRM officer stopping the patrol car so that the elderly woman could cross the road.
Watch the video here:
Officers praised for their kindness
According to a Facebook post by PDRM, the two officers were Corporal Arif Mohamed and Lance Corporal Mohd Saiful Sudirman.
They were on patrol duty when the touching scene occurred at Penang's Cecil Market on Sunday (Oct 16).
Their wonderful attitude while helping the elderly woman shows that the police really care for the safety of the people no matter where and when.
"Congratulations Corporal Arif Mohamed and Lance Corporal Mohd Saiful Sudirman, you are heroes in our hearts."
Read the post here:
A huge thank you to these two officers for coming to the woman's aid!
READ ALSO:
---
It's unrelated to the article but here's our brand-new podcast – Talk Je Lah!
---