KUALA LUMPUR- Ever wondered how Malaysians would react when they see an elderly person struggling with heavy bags outside a store? MR DIY sought to find out just that.
In a lead-up to the nation's 66th birthday, the popular retail store set up a hidden camera experiment.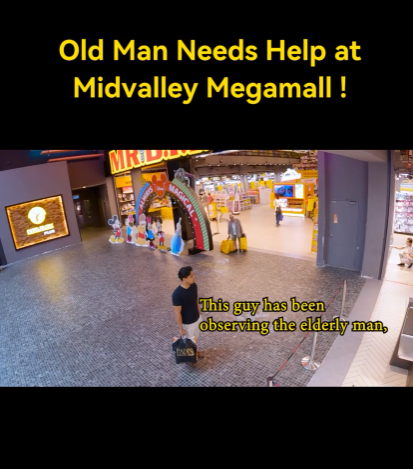 The scenario? An elderly actor, burdened with large shopping bags, clearly in distress just outside the shop.
Would Malaysians step up to help an elderly man who is in need?
The response from the public was both heartwarming and affirming. Numerous Malaysians, without hesitation, approached to offer help.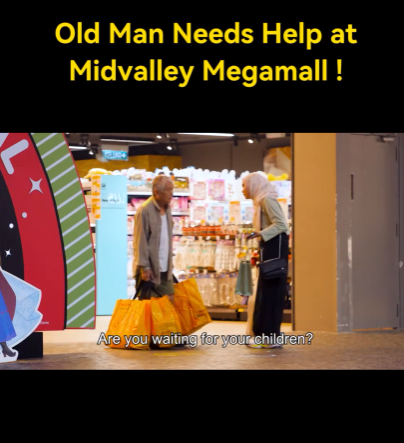 Despite the elderly man's feigned refusals, many persisted and took the heavy load off his hands.
When the big reveal came, and the passersby were told about the hidden camera, their reactions ranged from shock to proud chuckles.
Sharing the video on his social media, Datuk Rais Hussin of Emir Research emphasized, "This is the true spirit of Malaysians – always ready to help, irrespective of race or background."
He took a swipe at politicians, saying, "For those trying to divide us, watch and learn!"
This is how we Malaysians are ! Helping each other ! Screw the politicians who are trying to divide us ! Don't let them ! Inilah cara orang Malaysia ! Tolong menolong ! Jgn benarkan orang orang politik memecah belahkan kita mengunakkan agama dan bangsa ! Ganyang mereka ! pic.twitter.com/Ns2g3uBHgC

— Dr. Rais Hussin (@raishussin) August 20, 2023
The video serves as a heartening reminder: At its core, the Malaysian spirit thrives on kindness and unity.
---
---