"It was once her hands that cared for me, now it's my turn." In Kajang, a touching story unfolds as Alif chooses to leave his job to care for his ailing mother, showing gratitude for the love she gave him growing up.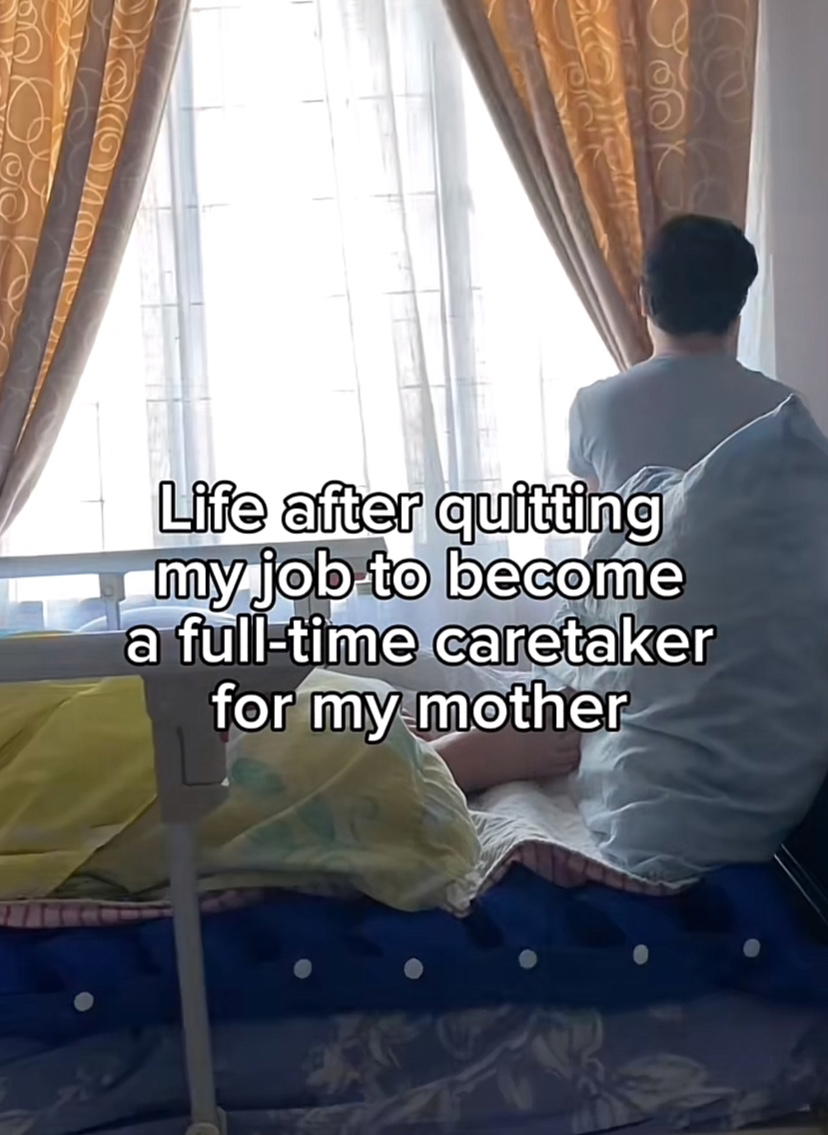 Making the difficult decision to quit his job, Alif feels it's the most meaningful thing he's ever done. He emphasizes the deep satisfaction in being there for his mother in her time of need.
To shed light on his daily life as a caregiver, Alif started sharing his experiences on TikTok. His videos depict his dedication, from ensuring she takes her medications to physically moving her to prevent bedsores.
On top of this, he also takes on household chores and ensures she receives necessary physical therapy.
His heartfelt videos quickly gained traction, receiving over a million views within a day. Many viewers commend his dedication, noting the tenderness in his care often associated with daughters.
Alif credits his caregiving techniques to online tutorials and advice from friends familiar with elderly care, emphasizing his goal to provide the utmost care for his mother.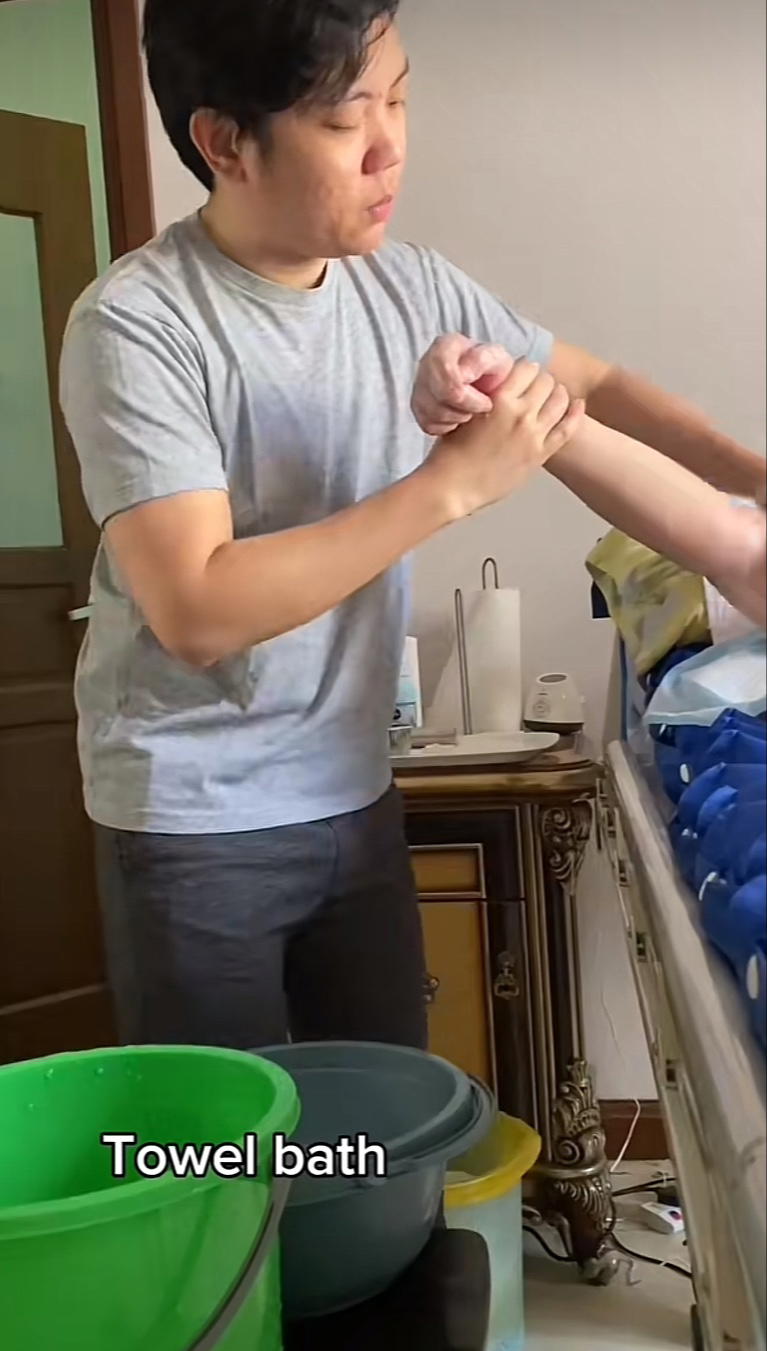 Give up his career to be the main caregiver to his mom
Speaking to WeirdKaya, he shares about the moment he decided to leave his job to care for his mother."Undoubtedly, this was a monumental decision. My career was on an upward trajectory. Yet, I realized I couldn't be wholly present for my mother while working."
"We had engaged private nurses in the past, but my mother's spirits always seemed higher when her children were her caregivers. So, I chose to momentarily sideline my career to prioritize this invaluable time with her."
"My professional journey can restart, but moments with my mother are fleeting."
Diving deeper into his daily life, Alif paints a vivid picture of his routine. "My siblings too are pillars of strength and play vital roles in our mother's care."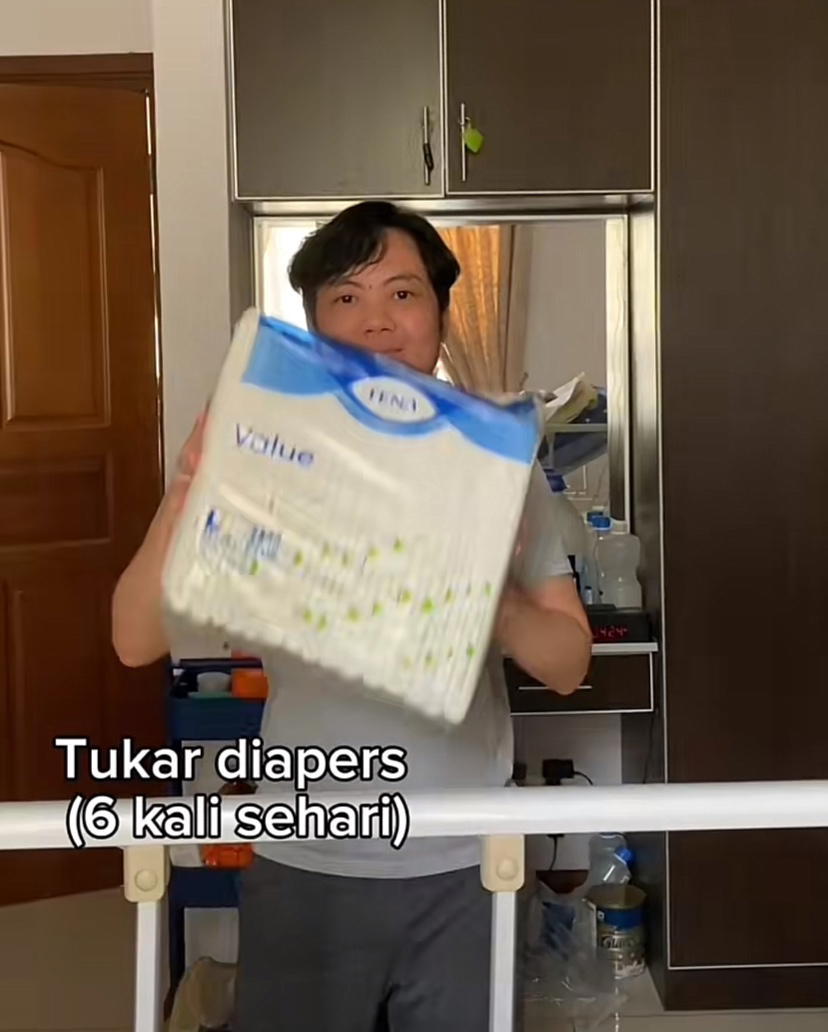 From day to night
As the primary caretaker for his mother, Alif's days are full. Starting from 9 am, he works tirelessly until 2 am, with his room situated right next to hers to attend to her needs promptly.
Every day, he manages everything, from feeding and medicating her to ensuring her personal hygiene and taking her to medical appointments. Still, Alif emphasizes the importance of self-care, ensuring he takes a day off for himself every weekend.
But his journey has had its challenges. When he first embarked on this role, he felt overwhelmed by the responsibilities and intricacies of caregiving.
Turning to YouTube, he equipped himself with essential skills. This learning experience inspired him to start his own TikTok channel tailored for Malaysians in similar situations. Through the platform, he shares his insights, tips, and resources, aiming to create a community for caregivers.
Alif recognizes the unique challenges caregivers face, including feelings of isolation and exhaustion. Through his content, he hopes to offer them support and validation, letting them know they aren't alone in their journey.
---
---