It doesn't cost much to be kind to those around us and it can be done anywhere regardless of who the other party is.
A TikTok video has recently warmed the hearts of netizens after it showed a random motorcyclist displaying kindness by handing cash to a p-hailing rider's child.
Kind M'sian gifts cash to p-hailing rider's kid
In the video posted by user @syahmiyem, it began with the motorcyclist and p-hailing rider waiting at the traffic light.
While waiting for the light to turn green, both men began conversing with each other. It also turned out that the p-hailing rider had brought along his child with him as well.
Halfway through the conversation, the motorcyclist is seen digging through his pocket, as if he was looking for something.
Apparently, the motorcyclist had taken some money out of his pocket and then gave it to the p-hailing rider's child.
After handing the cash, the motorcyclist made a left turn without a word and continued with his journey before the p-hailing rider could say thank you.
Netizens praise the display of kindness
The clip has since garnered more than 167,000 views within two days and the comment section was flooded with praise from netizens for the motorcyclist.
Many likened the motorcyclist's act to that of a superhero, with one writing, 'He probably left because he was tearing up.'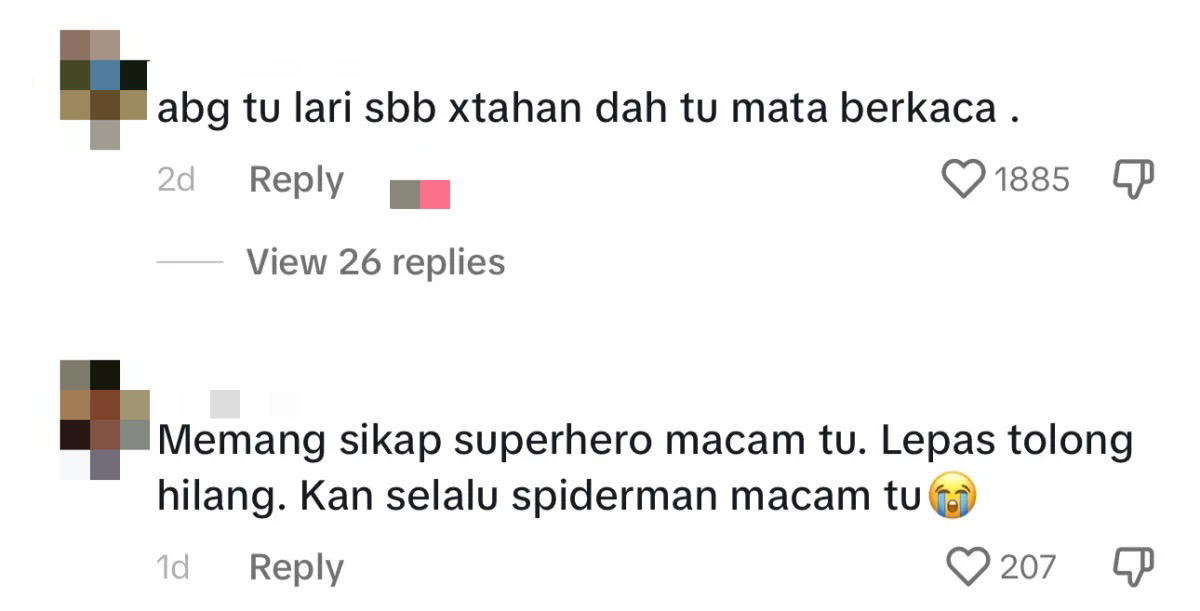 Another commented that although he was one who wasn't fond of bringing cash with him, the video had inspired him to keep some inside his wallet so that he could donate to those in need.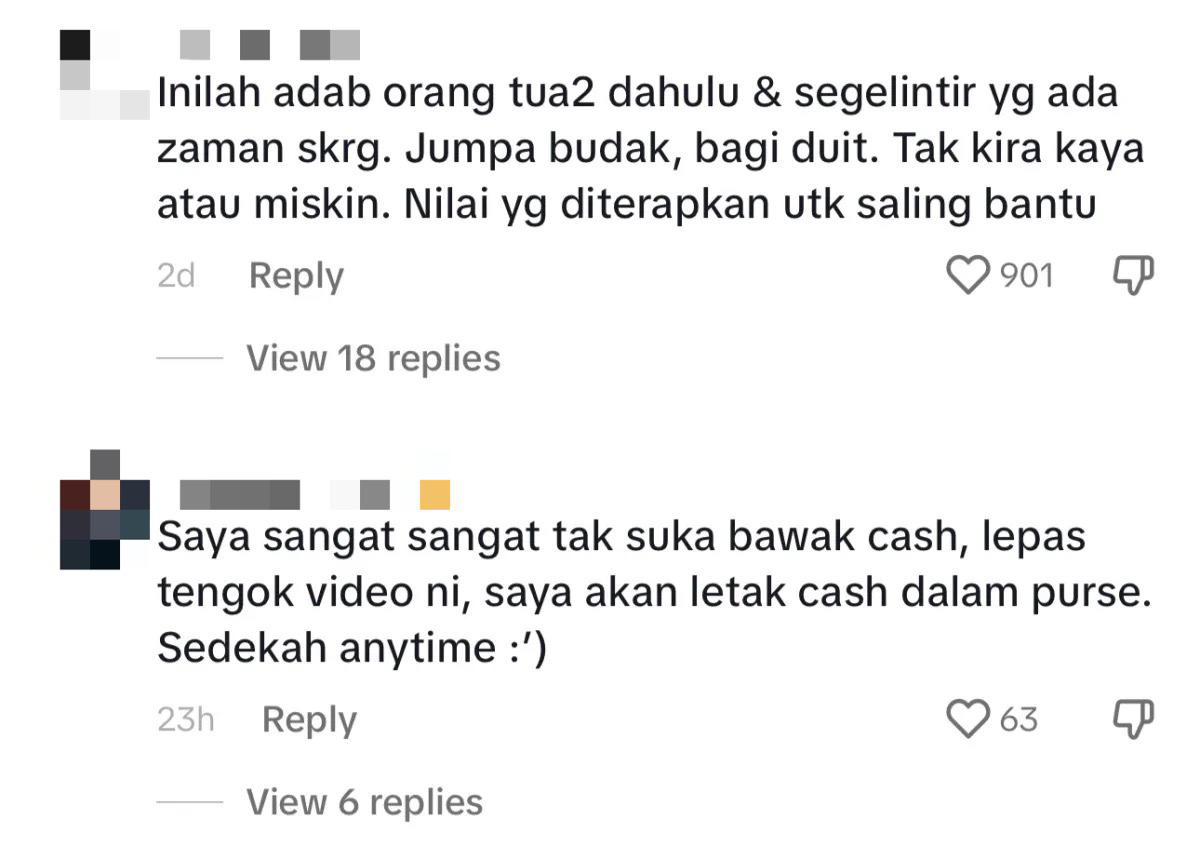 Speaking to WeirdKaya, Syah said the incident took place back in July near the Kemunting traffic light in Kuantan and posted the video recently as he wanted to spread the love around.
Watch the clip here:
Read about how an artist used doodles to thank restaurant staff for their service here:
---
---
---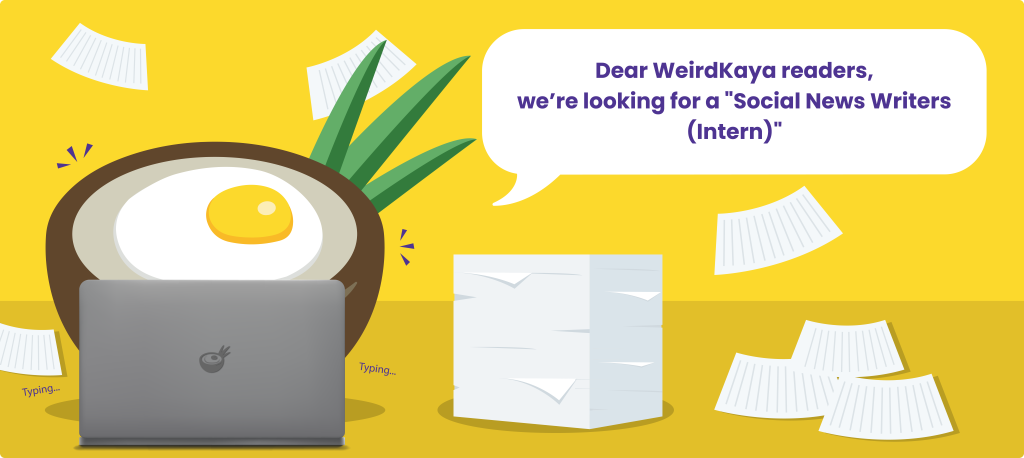 ---