Delivery riders are often the unsung heroes in our lives, where they brave the sun, rain, and their own sweat to make sure our orders arrive on time.
One customer decided to show an act of kindness towards a delivery rider by sparing him the agony of climbing up the stairs all the way to the 34th floor to deliver his order after the lift broke down.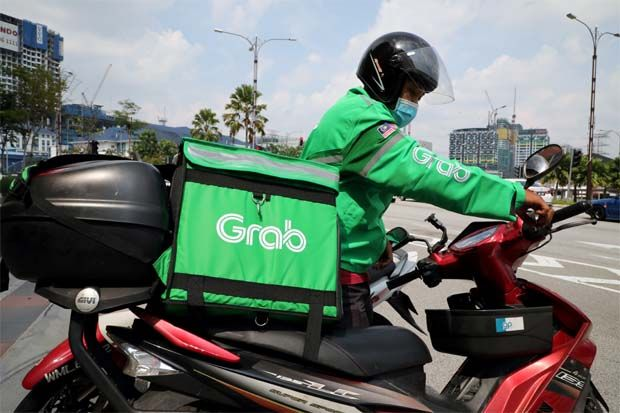 Lift breaks down at customer's home
In a TikTok video by user @pejal_25 yesterday (June 22), he shared about a heatrwarming incident he had with a customer whose order he was tasked to deliver.
According to the caption, it was his first order of the day and he was ready to carry it out when the guard told him that all six lifts at the apartment were under maintenance.
To make matters worse, the customer's unit was all the way at the 34th floor, meaning that the rider had to climb plenty of stairs to reach his place.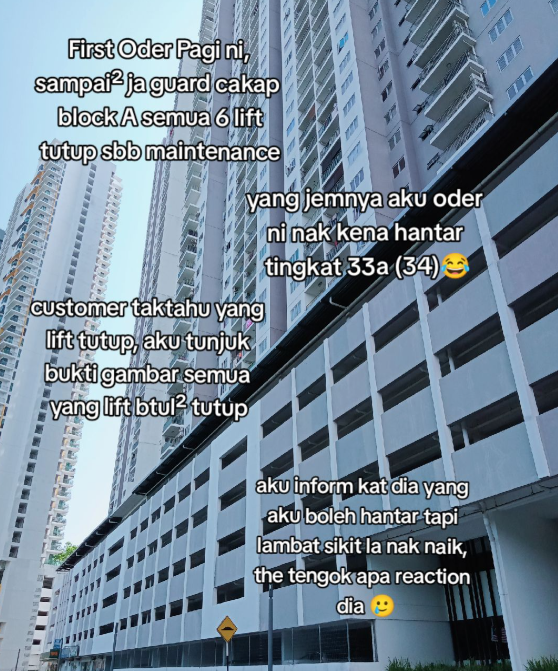 The OP wrote: "The customer was unaware that all the lifts were closed, so I took photographs as proof of it. I also told him that I would be able to deliver his order, but I'll take a little longer in doing so."
Customer stops delivery rider from climbing to 34th floor
To the rider's surprise, the customer told him not to climb all the way to the 34th floor and said that he would mark the order as "delivered".
Additionally, the customer told the OP to keep the food for himself as he had a meeting and couldn't wait anymore.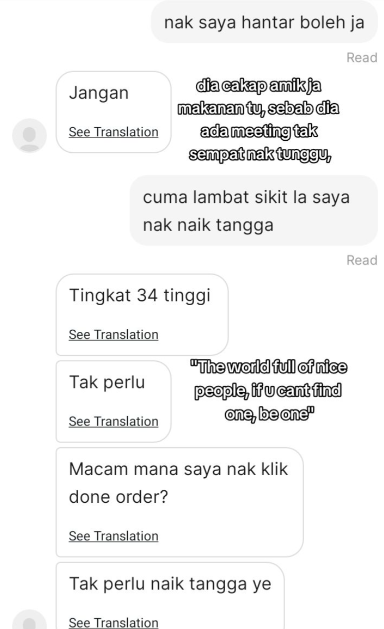 This clearly touched the OP, who was grateful to have met such a kind individual and expressed his thanks in the caption:
The world is full of good people, If you can't find them, be that person.
Praise for customer's kindness
The clip has since garnered more than 62,000 views and 3,000 likes at the time of writing, where netizens had nothing but praise for the customer.
Many commended the customer for sparing the OP the trouble of having to climb to the 34th floor and wished that all will be well for him.



What a kind and considerate customer! We hope that there will be more people like him who show kindness to those who help to keep our tummies filled!
READ ALSO:
---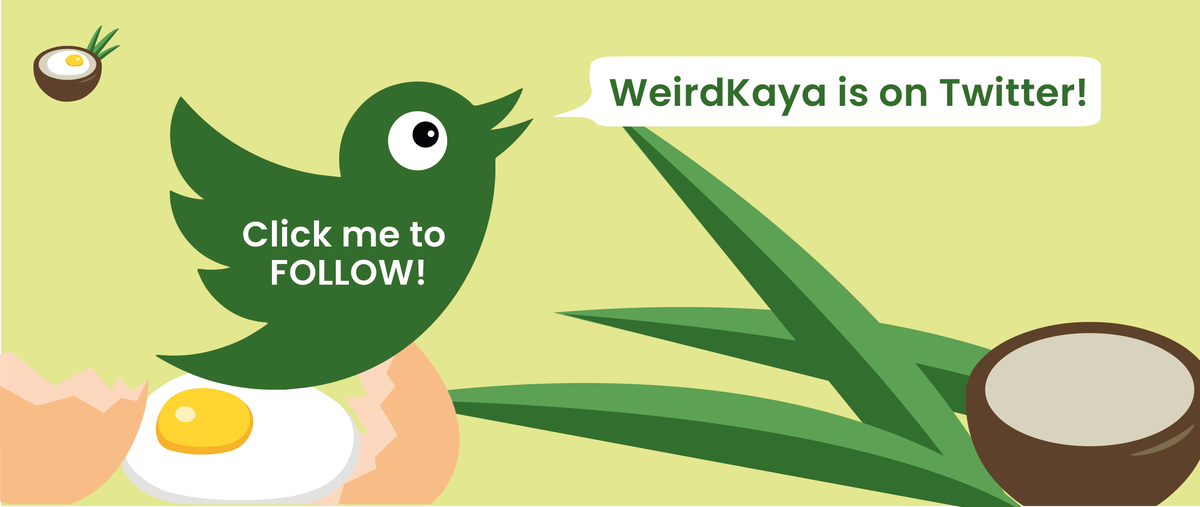 ---