We all know that it is highly unusual for one to meet a famous person in real life, let alone have your name be remembered after several years have gone by.
For one girl named Anis Anira, she definitely got her fangirl dream come true after caretaker Health Minister Khairy Jamaluddin remembered her name 6 years after their first meeting.
'You're Anis!'
In a TikTok video uploaded by Anis yesterday (Nov 9), she bumped into Khairy at the AS LLM Dash Penchala Link Run 2022 held last Saturday (Nov 5).
In the clip, Khairy asks her whether she knows how he managed to remember her name, to which she replied, "Do you remember me?"
To her delight, the outgoing minister clearly knew who she was and answered, "Yes, I do! Anis!"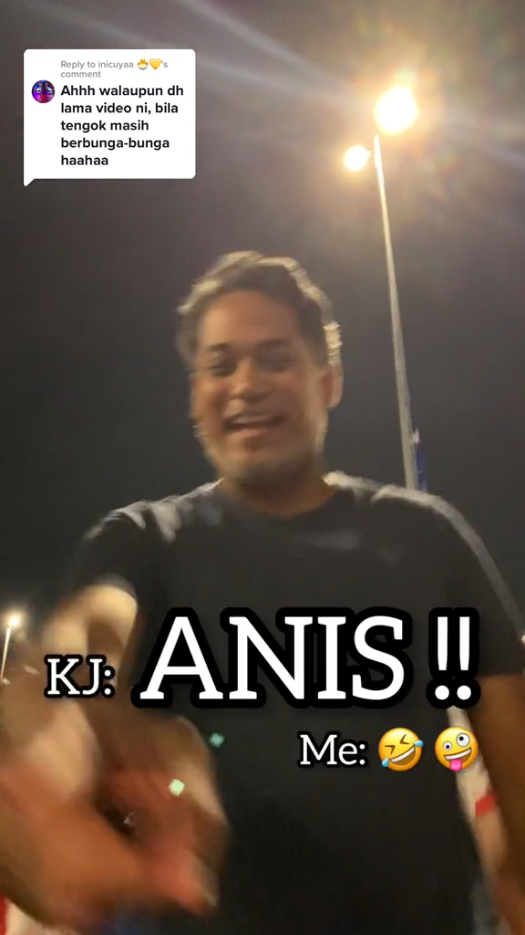 Watch the video here:
Crossed paths 6 years ago
In the comment section, Anis said that she first met Khairy in Cambodia while she was a volunteer at a KBS program six years ago.
In a separate video, Anis met him again when he was then Minister of Youth and Sports at MYCorps, a volunteer program organised by the ministry.
Such good memory! leaves netizens in awe
The video, which has since garnered 468.3K views and 12.7K likes so far, saw netizens in awe over Khairy's amazing memory.
"Khairy is really the type of person who remembers people. I've read about someone saying that he met Khairy and chatted with him for a while, and when they met again, Khairy still remembered his name. Amazing, right?"

"No wonder he got to study at Oxford University. His memory is strong. I even forget where my spectacles are after putting them on my forehead."

Have you ever had the experience of being recognised or remembered by a famous person as well? Let us know in the comments!
READ ALSO:
---