With only five days away from Chinese New Year (CNY), many restaurants and companies are upping their advertisement game to usher in the auspicious occasion.
Unfortunately for KFC Thailand, theirs backfired massively following the unveiling of its fried chicken incense sticks made specially for CNY.
KFC Thailand reveals fried chicken incense sticks
According to a now-deleted Instagram post, KFC Thailand wrote that it would be launching a a "new incense" for CNY and posted a video of the fried chicken incense sticks being placed in a KFC bucket filled with gold coins instead of a burner.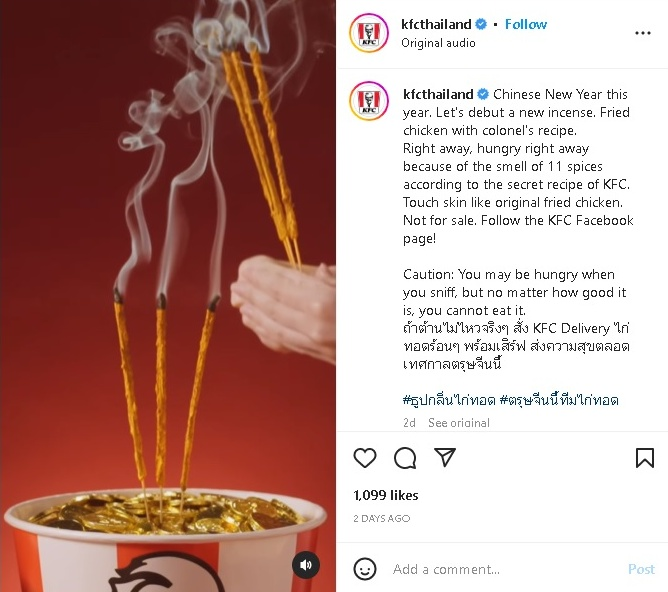 The incense sticks can also emit the scent of KFC's famous original recipe fried chicken, complete with its 11 herbs and spices.
However, it's not meant to be eaten and its outer skin reportedly feels like fried chicken when touched.
To further top it off, the incense sticks were reportedly planned to be packaged in red boxes with the words "Spring Festival" (春节) written on it.
Smells like KFC fried chicken
According to a spokesperson for KFC Thailand's creative marketing agency Wunderman Thompson Thailand, the seemingly bizarre idea was inspired by the Chinese community's way of marking CNY by offering prayers and lighting incense.
In order to ensure that the incense sticks gave out a fried chicken scent when lighted, KFC Thailand employed the help of an odour expert and the KFC Scent & Sense Laboratory to do so.
As for the outer appearance, three layers of coating were placed on the sticks to recreate the texture of fried chicken skin, including the crunchy bits.
Negative reviews from netizens
Unfortunately, things didn't quite go as KFC Thailand had hoped for as netizens bashed the company for its rather offensive ad.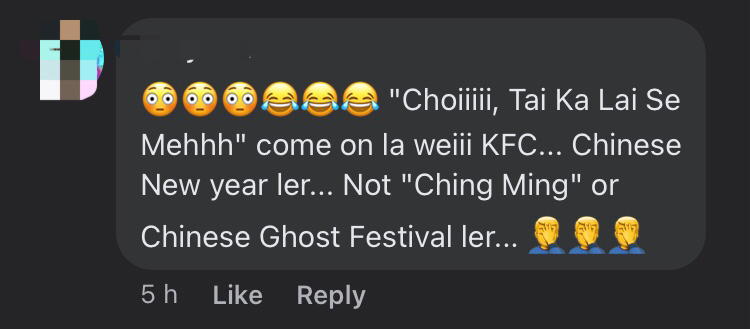 On the other hand, some couldn't help but to commend KFC Thailand for their creativity, even though it ended up as a disaster.


Did you find the incense sticks creative or offensive? Let us know in the comments!
READ ALSO:
---
---