According to Mothership, KFC and Pizza Hut in Singapore may have recently experienced one of the most significant changes in history, now selling Coke alongside their meals instead of Pepsi.
The fast food chain has confirmed the partnership with Coca-Cola to "refresh its beverage options."
Even though KFC had previously started serving its fried chicken with Coke at the beginning of July, a brand representative clarified that not all of its locations had Coke at the time.
The changeover will be completed on July 20, 2022.
Malaysians say goodbye to Pepsi too?
Following the news, some netizens in Malaysia notice the switch in KFC outlets too.
A netizen shared a photo of a banner in a KFC outlet in Malaysia that reads "Enjoy an Ice Cold Coke in KFC" on Chinese social media XiaoHongShu.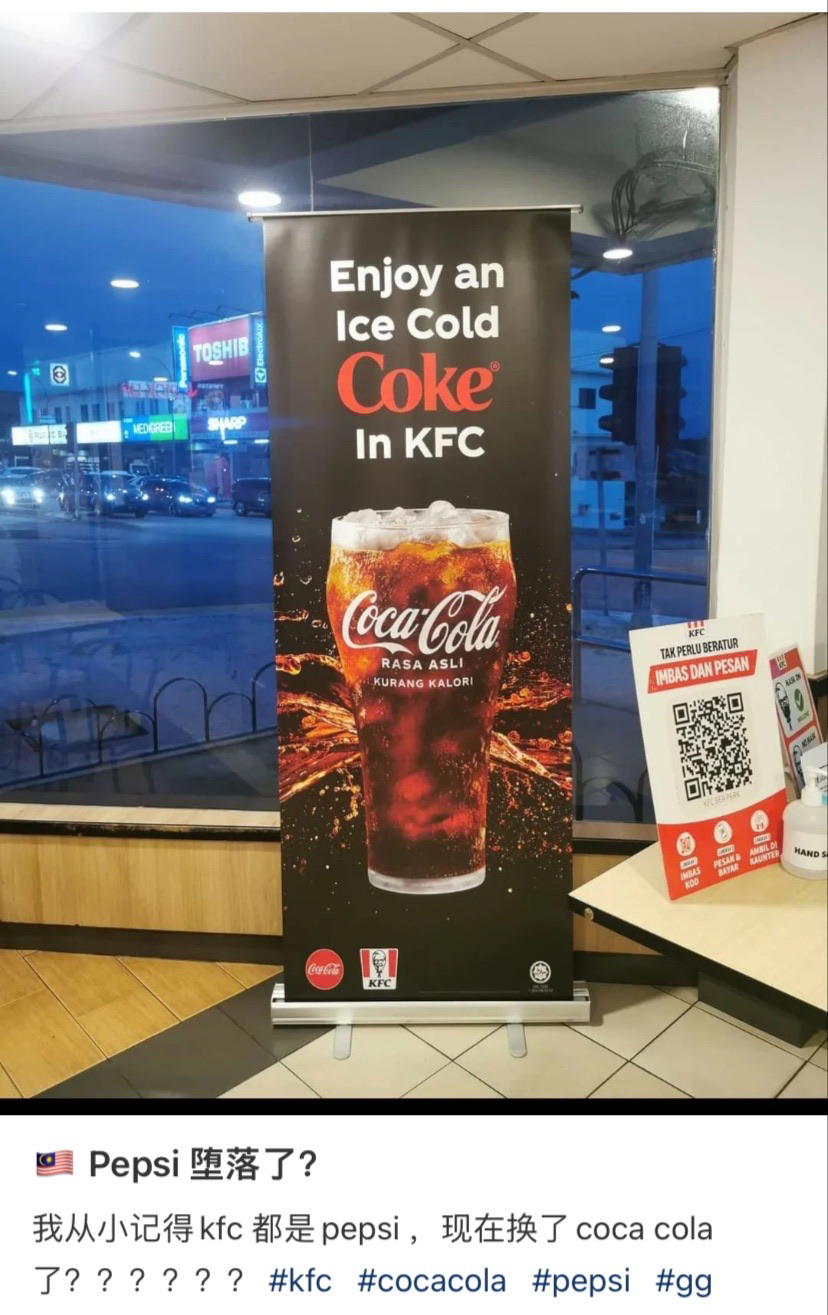 "I remember it is always Pepsi when we eat KFC, and now the sudden change to Coca Cola?" the netizen asked.
One netizen also noticed that the fast food chain is using a Pepsi cup at a soft drink machine with no Pepsi but Coca-Cola.
@KFCmalaysia Pepsi cup being used with Coke machine at KFC Malaysia. pic.twitter.com/STtxFtQetw

— Yaru Yusanaga (@YaruYusanaga) July 16, 2022
However, a quick check on the local KFC delivery website found that Pepsi is still the default option for their meals.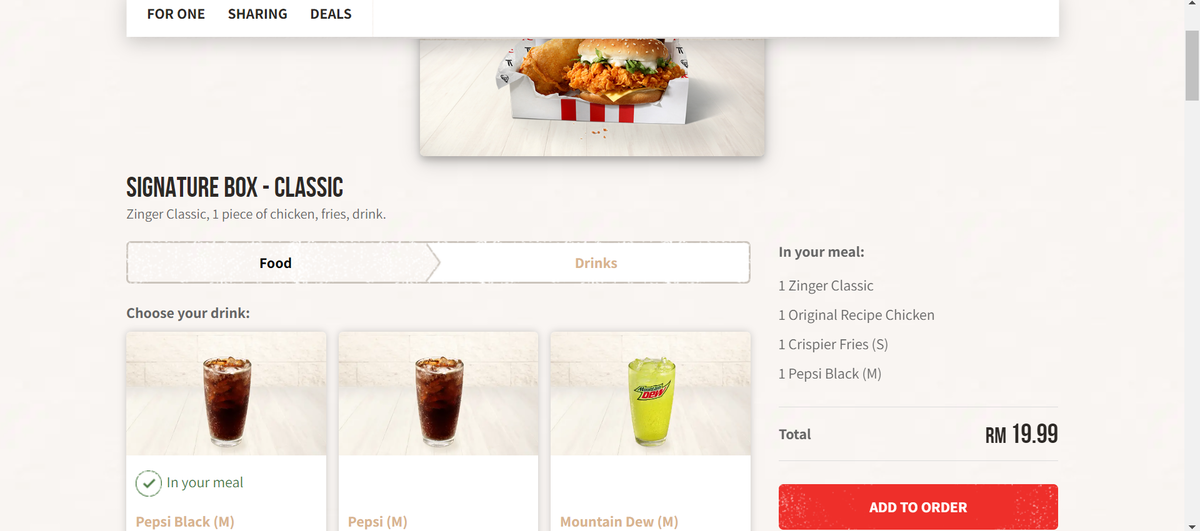 Are you a fan of Pepsi or Coca-Cola? Tell us in the comment section!
---
---
---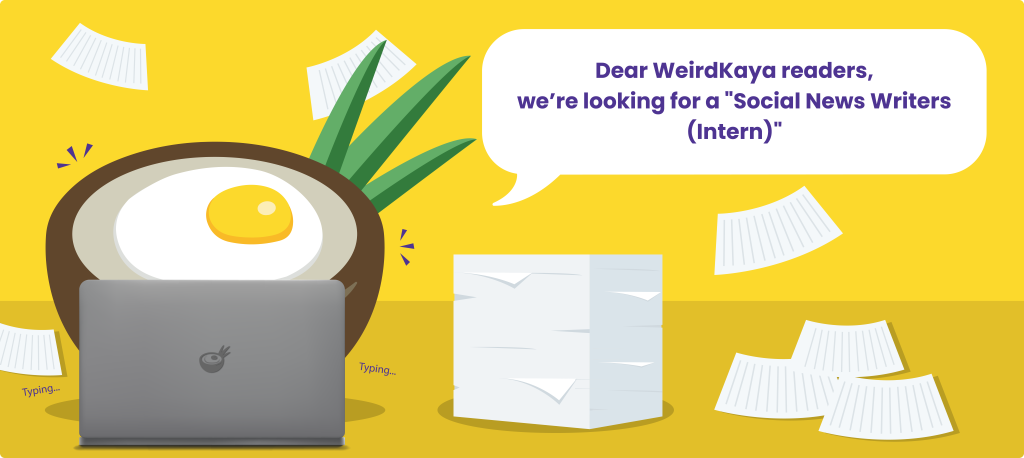 ---